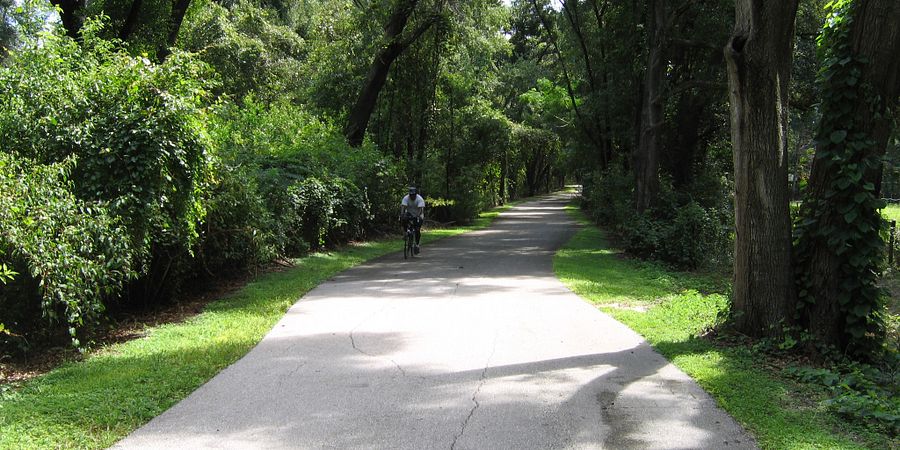 No matter the season, discover Orlando's great outdoors — and great value — with free ecotourism activities throughout the destination.
By Samantha Bequer
Orlando offers ample opportunities to spend a sunny afternoon enjoying the great outdoors — including many entertaining options that are completely free! From winery tours to professional tennis courts, with plenty of surprises along the way, here are some of our favorite free ways to spend time with Mother Nature in Orlando.
Free Outdoor Activities in Orlando's Tourism District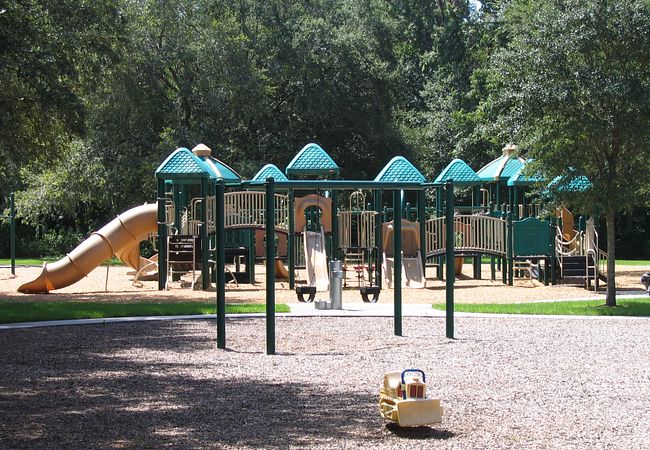 Gorgeous Sightseeing Opportunities, Playground Equipment and Other Free Features Can Be Enjoyed on Orlando's West Orange Trail
West Orange Trail: Experience the flora and fauna that makes Central Florida so special along this paved, 20.8 mile-long trail, which extends from Winter Garden near Walt Disney World Resort to Apopka, about 30 minutes north of downtown Orlando. Accessing the trail, which also boasts playground equipment and other amenities, is free.
If you want to get in some bicycling, rentals are available from Winter Garden's West Orange Trail Bikes and Blades, and they will even deliver to your hotel.
Learn more: Discount Tickets to Walt Disney World Resort
Winter Garden Farmers Market: If you're hitting the West Orange Trail on a Saturday, make time for this free, weekly event from 9 a.m. to 2 p.m. It serves as a great entry point to the charming community's bespoke shopping and dining, with vendors selling everything from local produce and baked goods to homemade soaps and fresh flowers. Plus, there's always live entertainment!
Learn more: Shopping in Orlando
Free Outdoor Activities Throughout Orlando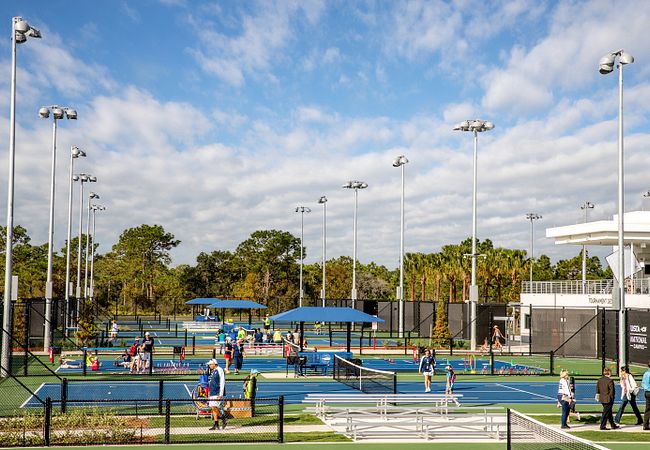 Many Courts at the USTA National Campus in Orlando Are Free to Play
United States Tennis Association (USTA) National Campus: Not only does this massive, state-of-the-art facility make Orlando the home of American tennis, but its Nemours Family Zone has professional-grade courts where players of all ages can develop their skills — for free! (However, registration is required.) They're in Orlando's Lake Nona neighborhood, about 20 minutes from Orlando International Airport.
Learn more: Sports, Recreation & Outdoors in Orlando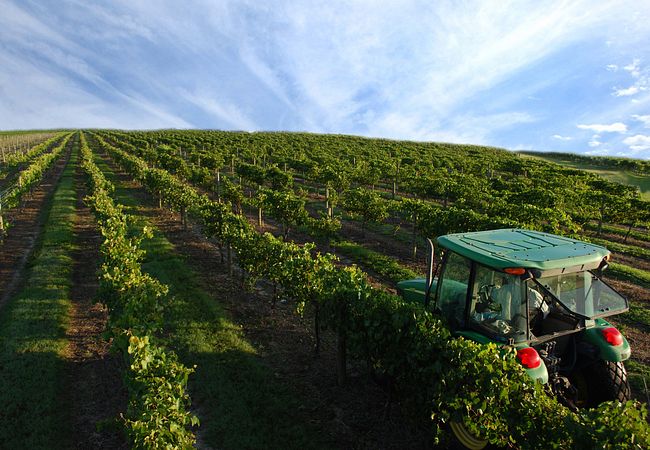 Lakeridge Winery & Vineyards in Clermont Near Orlando
Lakeridge Winery & Vineyards: Located in Clermont, approximately 35 minutes west of downtown Orlando, Florida's largest premium winery hosts free tours complete with a tasting at its 80-acre complex. After watching a 15-minute video presentation about wine-making, the 30-minute journey will take you through the production area and provide a view of the vineyards.
Tours are available seven days a week starting at 10 a.m. except for Sunday, when they start at 11 a.m., and final tours start at approximately 3:45 p.m. Other free events here include winter and summer music series, as well as a holiday open house.
Learn more: Nightlife & Entertainment in Orlando
Wekiva Island: Free to enter on weekdays, and just $1 on weekends and holidays, this amenity-loaded park — which includes an outdoor and indoor bar — is a fun place to cool down. A constant 72 degrees year round, the surrounding Wekiva River stretches 16 miles throughout Central Florida. Volleyball courts are free, and there are opportunities to rent kayaks, canoes and paddleboards. It's located in Longwood, about 25 minutes north of downtown Orlando.
Learn more: Free Things to Do in Orlando: Family Fun Edition

Lake Eola Park in Downtown Orlando
Lake Eola Park: This 43-acre recreational area can be found at the heart of downtown Orlando's dining and entertainment offerings. Here, you can picnic along the shore, enjoy a concert at the Walt Disney Amphitheater, feed the swans and even watch fireworks at select events. There's also a free farmers' market on Sundays (more on that in a bit!) and free outdoor yoga on Sunday mornings.
We also recommend Dr. P. Phillips Community Park, which features a splash pad and a nature trail close to SeaWorld Orlando and Universal Orlando Resort. And about 20 minutes east of downtown Orlando, Blanchard Park has an 8.1-mile paved road ideal for rollerblading, running and walking with views of the Little Econ River. It also has fishing spots and playground equipment.
Learn more: Discount Tickets to Universal Orlando Resort and SeaWorld Orlando
Mead Botanical Garden: With a mission to connect people to the environment, this Winter Park gem is free to the public daily from 7:30 a.m. till dusk. Described as a "48-acre urban oasis" complete with educational opportunities, summer camps and a greenhouse, it also offers scheduled hikes and other free activities to learn more about birds, native plants and herbs. They're located about 20 minutes from downtown Orlando.
Also in Winter Park, Kraft Azalea Garden is perfect for a picnic, hiking, fishing or just soaking up the beauty of the namesake flowers. And on the first Monday in June, July, August and September, you can get free admission to Harry P. Leu Gardens near downtown Orlando.
Learn more: Ecotourism in Orlando
Ocala National Forest: Located an hour and a half north of downtown Orlando, this pet-friendly preserve protects the world's largest contiguous sand pine scrub forest while offering free activities such as fishing, swimming, picnicking and hunting. (A Florida hunting permit is required for the latter.) The southernmost forest in the continental U.S., it contains four major natural springs and 387,000 acres of the land.
University of Central Florida (UCF) Arboretum: This unique location hosts more than 600 plant species on an 80-acre property. Here, you can walk or bike on a self-guided tour to view seven different ecosystems, as well as a lake. It's located 25 minutes east of downtown Orlando.
Orlando and Winter Park Farmers' Markets: Like Winter Garden, downtown Orlando's Lake Eola Park and Winter Park — about 20 minutes from downtown — host free farmers' markets in dynamic settings on Sundays and Saturdays, respectively. In addition to providing complimentary entertainment, these gatherings are a fun way to see what Orlando's farmers and artisans are up to.
Stay Connected to Orlando!
Never miss a second of what happens in Orlando! Follow us on Facebook, Twitter and Instagram for the latest offers, exclusive tips and live feeds from our newest attractions and fun events, and subscribe to our eNewsletter for more information from the Theme Park Capital of the World®.
Related Posts:

Related Categories: Top Stories , Shopping , Sports, Recreation & Outdoors , Relaxation , Value