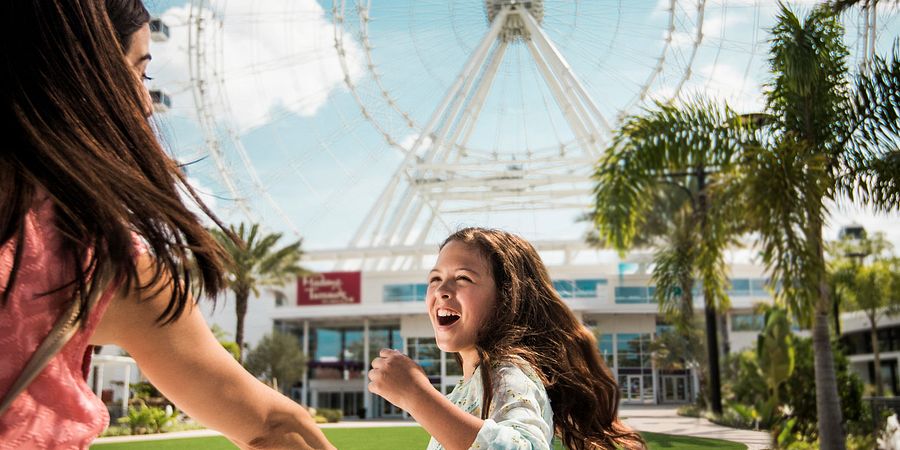 Enter our "Uniquely Orlando" contest by Mar. 11, 2018, for the chance to win a dream vacation to Orlando.
Home to world-famous theme parks and attractions, Orlando is known for creating unique vacation experiences that you and your family will cherish forever. Now, Visit Orlando is giving you the chance to win an expenses-paid, "Uniquely Orlando" family vacation to the Theme Park Capital of the World. Read on for the exciting details.
Enter to Win
To enter our sweepstakes, go to VisitOrlando.com/Trip by Mar. 11, 2018, and fill out the form. You'll then be automatically entered to win a "Uniquely Orlando" dream vacation, with the winner receiving:
If you've been to Orlando before, you will also have the opportunity to share your family's favorite Orlando memory with us, as well as any related photos or video. (However, doing so is not required to enter.) From there, it's just a matter of dreaming about all the stories you'll create when you come to Orlando.
Dreams Come True in Orlando
Beyond our theme parks and attractions, Orlando offers countless unique experiences, including world-class dining, electric nightlife and entertainment, shopping for every budget, acclaimed arts and culture, exciting sports and outdoor activities, and more. For your chance to win this "Uniquely Orlando" vacation, be sure to enter by Mar. 11, 2018!
Stay Connected to Orlando!
Never miss a second of what happens in Orlando! Follow us on Facebook, Twitter and Instagram for the latest offers, exclusive tips and live feeds from our newest attractions and fun events, and subscribe to our eNewsletter for more information from Orlando: Theme Park Capital of the World®.
Related Posts:

Related Categories: Value