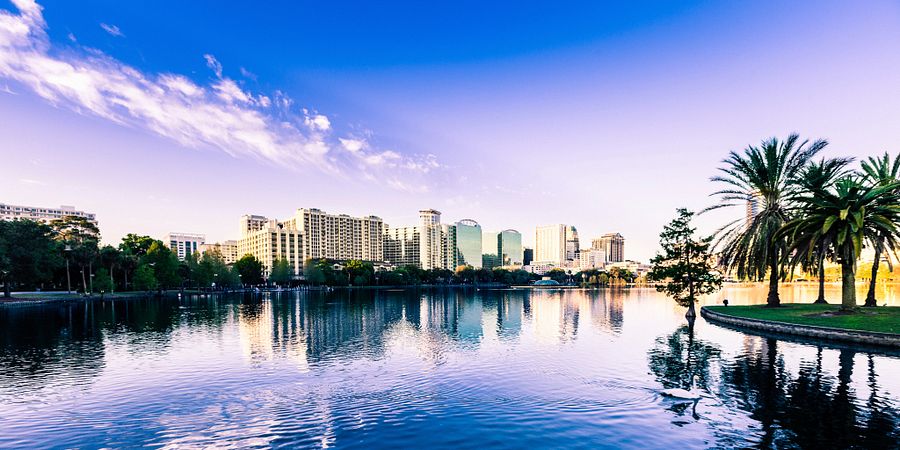 January is National Hobby Month, and unique comic-book and hobby shops throughout Orlando are ready to celebrate.
By Nate Shelton
Orlando is home to some of the coolest hobby, comic-book, games and toy stores on the planet. In honor of National Hobby Month this January, here are 10 unique Orlando retailers where you can nourish your favorite hobby — or even pick up a new one.
Comic Book and Hobby Shops in Orlando's Tourism District
1. Gods & Monsters: Located on International Drive, less than 15 minutes from Universal Orlando and SeaWorld Orlando, this shop offers comic books, games, toys and collectibles, as well as a robust events schedule. What really makes it stand out are thematic elements like a gallery of pop culture displayed as fine art, and the on-site Vault 5421, billed as a post-apocalyptic-themed, craft-beer bar.
2. Coliseum of Comics: A local tradition for decades, this family of stores currently has five Orlando locations, including one near The Mall at Millenia, about 25 minutes from Universal and SeaWorld, and in Kissimmee, about 25 minutes from Walt Disney World. Besides comics, the stores stock games, toys and related merchandise, in addition to hosting gaming events.
3. Mike's Comics & Collectibles: Just across from The Florida Mall, Mike's is a one-stop shop for comics, action figures, statues and other collectibles, and they also host cool events. Star Wars fans will definitely want to visit, as the store carries a vast collection of merchandise based on the fabled galaxy far, far away.
4. Toyshop: About 20 minutes southeast of The Mall at Millenia, this shop is the only outpost in the United States of a small-but-successful chain of Brazilian stores. They carry toys and other collectibles based on sports stars, comic books, anime, horror, science fiction, movies and TV, and even video games. And if you're visiting from out of town, they'll happily ship your purchase home for you.
Comic Book and Hobby Shops in Downtown Orlando and Nearby Areas
5. Acme Superstore: Originally called Acme Comics Superstore, this shop has been selling comics, games, toys and related memorabilia since 1980. Inside their 10,500-sq.-ft. collector's paradise, they host signings, gaming tournaments, movie screenings, art exhibitions and other events. They're located in Longwood, about 20 minutes north of downtown Orlando.
6. A Comic Shop: Don't let the name fool you. The Winter Park store, about 20 minutes from downtown Orlando, packs a lot of under-the-hood surprises, including The Geek Easy — an on-site, craft-beer bar with fun events like "Geek Trivia," "Nerdy Karaoke" and live music. Not to mention that the shop is a great place to stock up on everything comics- and games-related.
7. Sci-Fi City: Although this shop stocks pretty much everything a pop-culture fan might want, they really specialize in games. What's more, they devote plenty of room to tabletop gaming of all kinds, including board, card, role-playing and miniature games. They're outside Orlando's Baldwin Park neighborhood, about 15 minutes east of downtown.
8. Colonial Photo & Hobby Inc.: This unique store in downtown Orlando started as a camera shop more than 60 years ago but, today, they service just about every sort of hobby imaginable. In addition to the latest and greatest cameras and related merchandise, you'll find remote-control (R/C) vehicles, model trains and a lot more inside their iconic storefront.
9. Remote Control Hobbies: Although this acclaimed family of specialty shops has a handful of outposts throughout North America, Orlando is the only place to find them in Florida. Just 15 minutes east of downtown Orlando near the Baldwin Park neighborhood, the shop has a wide selection of R/C vehicles for land, sea and air, as well as everything you'll need to keep your fleet in tiptop shape.
10. Big League Cards: In Casselberry, about 20 minutes north of downtown Orlando, this location is a go-to source for trading cards of all sorts, including rarities, autographed cards and more. Although they specialize in sports cards, you can also get Pokémon, Yu-Gi-Oh!, Magic: The Gathering and even My Little Pony cards. Plus, they run in-store promotions on a regular basis, such as Trade Night on Fridays.
Feed Your Favorite Hobbies in Orlando
Specialty retailers are just the start of all the geek-friendly merchandise to be found in Orlando. For instance, our theme parks and attractions offer other unique ways to follow your favorite hobby, including exclusive merchandise you can only get here. Check our blog often for the latest developments relating to hobbies and collecting in Orlando!
Stay Connected to Orlando!
Never miss a second of what happens in Orlando! Follow us on Facebook, Twitter and Instagram for the latest offers, exclusive tips and live feeds from our newest attractions and fun events, and subscribe to our eNewsletter for more information from Orlando: Theme Park Capital of the World®.
Written by Nate Shelton, Consumer Content Writer at Visit Orlando. He's a native Floridian who appreciates the entertainment, historical and culinary aspects of Orlando and Orange County.