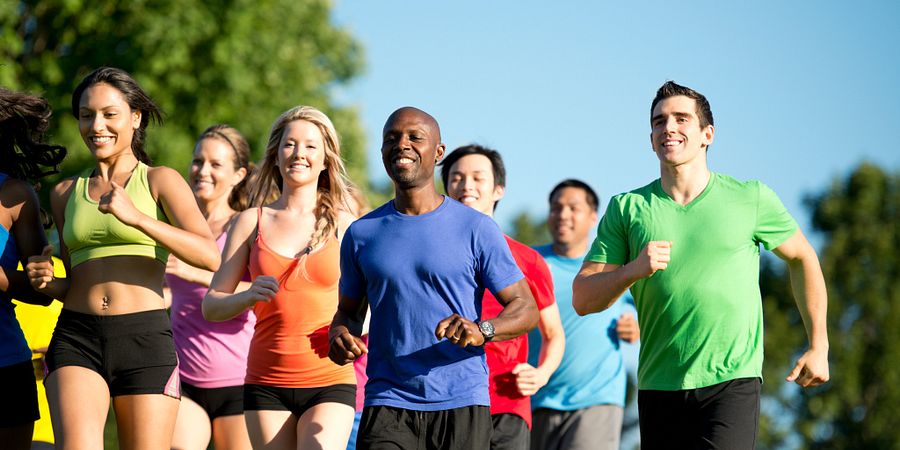 Get up-to-speed with some of the destination's most unique ultramarathons, marathons, half-marathons and other races in 2018.
By Nate Shelton
The 25th Anniversary Walt Disney World Marathon took place in Orlando on Jan. 5, with Arizona resident Nick Hilton coming in first in a field of more than 25,000 runners, becoming the first American to win the event since 2004. Providing a unique way to chase the ultimate runner's high, the iconic race is one of several, high-profile marathons, ultramarathons and half-marathons Orlando and surrounding cities host each year, including these 10 standouts.
Ultramarathons in Orlando
Masters of All Terrain: Scheduled for Jan. 13, the 50-mile, off-road race's starting point is the Lake Apopka Restoration Area, about 40 minutes northwest of downtown Orlando. A regular marathon and half-marathon options are also available.
Seminole County Triathletes (SCT) Dawn to Dusk 12-Hour Team Challenge: This race consists of a one-mile loop in Fort Mellon Park in Sanford, about 35 minutes north of downtown Orlando. Participants have the option of racing solo for the entire, 12-hour duration, or as a team with up to six members. It's scheduled for Feb. 17.
Marathons in Orlando
Walt Disney World Marathon: You have a whole year to train for the 26th Anniversary Walt Disney World Marathon, which will take place in January 2019. It runs through all four of Walt Disney World Resort's theme parks, plus the ESPN Wide World of Sports Complex. The race weekend also features a half-marathon, 10K and 5K.
Town of Celebration Marathon: This race, which also has half-marathon and 5K options, runs through Celebration, a master-planned community dreamed up by Walt Disney and just 15 minutes from Walt Disney World. It's scheduled for Jan.28.
Orlando Marathon: Held in November with a half-marathon and 5K options, this race raises money for high-school-aged U.S. Naval Sea Cadets. All three races use the 7.2-mile Cady Way Trail, which connects Orlando with nearby Winter Park.
Half-Marathons in Orlando
Orlando Xtreme Half-Marathon: Also featuring a 5K, this 13.1-mile race is scheduled for Feb. 17. It starts in Magnolia Park in Apopka, about 25 minutes from downtown Orlando.
Disney's Princess Half-Marathon: On Feb. 25, join the world-famous Disney Princesses for this race, with a 10K on Feb. 24 and 5K on Feb. 23. The half-marathon runs through Disney's Magic Kingdom and Epcot theme parks.
Best Damn Race Orlando: Race into spring with Orlando's edition of this regional marathon, as well as a 10K and 5K, on Mar. 3. All three start in Lake Eola Park in downtown Orlando.
Star Wars Half-Marathon — The Dark Side: Captain Phasma of the villainous First Order will lead this race on Apr. 22. A 10K is scheduled for Apr. 21 and a 5K for Apr. 20, with all three courses going through Walt DisneyWorld.
Disney Wine & Dine Half-Marathon: Taking place on Nov. 4, this race goes through Walt Disney World. It's preceded by a 5K and 10K on Nov. 2 and Nov. 3, respectively.
More Ways to Race in Orlando
Throughout the year, several other half-marathons, 10Ks and 5Ks provide even more ways to log miles when you're in town, including New Year's Run Orlando, the Winter Park Road Race, the Moss Park Forest Run and others. Check our website for a look at other sports, recreation and outdoor activities to enjoy when you're in Orlando.
Stay Connected to Orlando!
Never miss a second of what happens in Orlando! Follow us on Facebook, Twitter and Instagram for the latest offers, exclusive tips and live feeds from our newest attractions and fun events, and subscribe to our eNewsletter for more information from Orlando: Theme Park Capital of the World®.
Written by Nate Shelton, Consumer Content Writer at Visit Orlando. He's a native Floridian who appreciates the entertainment, historical and culinary aspects of Orlando and Orange County.
Related Posts:

Related Categories: Sports, Recreation & Outdoors