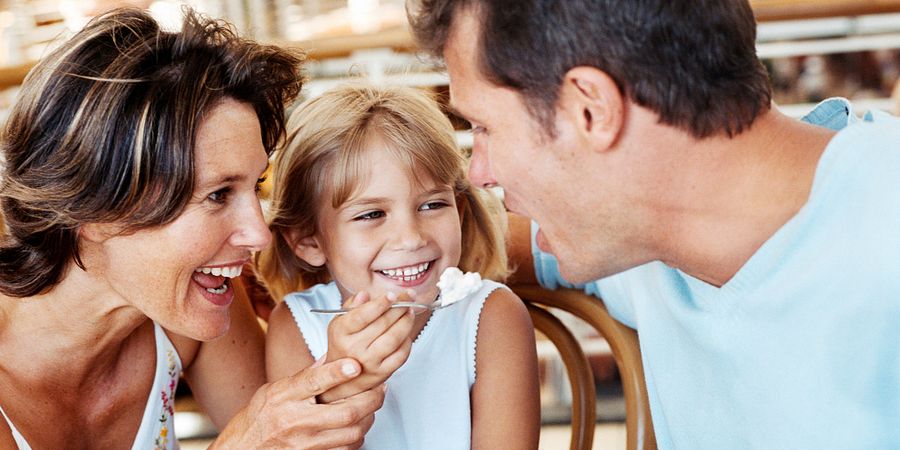 Dining on a budget in Orlando.
Orlando is proud of its thriving dining scene, from celebrity chefs to local James Beard Award nominees. With so many options, dining in Orlando can be a culinary adventure, but it doesn't always have to leave a hole in your wallet. If you're craving dining that's big on taste but not big on price, here are some local Orlando eats that won't break the bank.
1. Beefy King (Milk District/Downtown)
The Smith family has beef — and Orlando thanks them! Serving their signature hot, fresh, roast beef sandwiches for more than 40 years, the family-owned and operated establishment has expanded to turkey, pastrami, corned beef and other favorites. Wash it down with a handspun milkshake for extra flavor.
2. Black Bean Deli (Mills 50 and Winter Park)
This local favorite serves traditional Cuban food in two locations: the Mills 50 area near downtown and Winter Park. Parking is tight, but locals say the shredded meat platters, empanadas and sandwiches (most under $10) are worth it.
3. Brick and Fire Pizza (Downtown and Celebration)
Serving up fresh, New York City-style pizza (starting at $8) just south of downtown Orlando is the specialty here. An express location across the street from the town of Celebration delivers a limited menu to the hotels at Walt Disney World Resort.
4. Christo's Café (College Park)
This option rightly receives raves for breakfast, but don't ignore the full-day menu including hot melts and specialty sandwiches for $8.50. Omelets, varieties of Eggs Benedict, Nutella French toast, salads, burgers, smothered steaks and mashed potatoes are noteworthy. They're in College Park, close to downtown Orlando.
5. The Coop (Winter Park)
"A Southern Affair" is not just a slogan. It's what this fast-casual concept from the brainchild of 4Rivers (the wildly popular Orlando barbecue chain) is all about. More than just homestyle fried chicken — which you shouldn't miss — try the shrimp and grits ($12.50) and moon pie ($4).
6. Fortuna Bakery (Hunters Creek/South Orlando)
This Colombian bakery is less than 20 minutes from major theme parks. It showcases beautiful cakes, savory beef turnovers, guava and cheese pastries, rolls, toasts, and buns.
7. Halal Food Express (International Drive)
Close to Universal Orlando Resort and SeaWorld Orlando, and just minutes away from Disney, this choice serves lunch and dinner with a Mediterranean flair, including wraps, sandwiches, salads, kababs, hummus, kids' meals and even pizza.
8. Harry and Larry's Bar-B-Que (Winter Garden)
This tasty walk-up counter is in downtown historic Winter Garden. With platters starting at $12.95, the pork sandwiches, ribs and brisket get frequent shout-outs — and isn't that what you'd expect from a barbecue place? Sidewalk seating is lovely, and the signage inside gets a lot of chatter.
9. Little Saigon (Mills 50)
This is usually the first place most locals mention when asked where to go for Vietnamese food. Try the shrimp pancake — it's a little thicker than a crepe and tasty. Of course, the authentic summer rolls, pho and bubble tea aren't to be missed.
10. 903 Mills Market Cafe (Mills 50)
This is your home away from home for any meal. Between a wide variety of platters, sandwiches and salads, you'll feel like you're at your neighbor's house — with a bunch of strangers who might soon become friends! There's seating inside, but outside has the best atmosphere.
11. Q'Kenan (Universal Orlando/I-Drive Area)
Enjoy Venezuelan-style food located near Universal Orlando Resort. Locals warn it's hidden, but a gem worth searching out. The arepas ($4.60) a huge hit, as are the big portions and casual-diner atmosphere.
12. Pom Pom's Teahouse and Sandwicheria (The Milk District)
Best known for their art in sandwich-making and handcrafted teas, this funky cafe offers both great tastes and great atmosphere. The famous Mama Ling Ling's Thanksgiving ($8.50) is like enjoying that delicious holiday all wrapped up in one monstrous sandwich.
13. Sofrito Café (Lake Buena Vista)
Bragging about its Cuban sandwich ($6.69), fans say there's so much more to this Latin cafe. Take advantage of the convenience to order online and have it delivered to some parts of the Disney, Kissimmee and SeaWorld areas.
14. Tako Cheena (Mills 50)
This could be Orlando's tastiest taco (starting at $2.99) with a fusion menu that wraps two fan favorites, Asian and Mexican, into one crispy shell.
15. Tasty Wok (Mills 50)
Chinese comfort food is served here. Stir-fry and soup noodles, rice dishes, roasted and barbecued meat and fresh vegetables honor Cantonese cuisine to a T.
Stay Connected to Orlando!
Never miss a second of what happens in Orlando! Follow us on Facebook, Twitter and Instagram for the latest offers, exclusive tips and live feeds from our newest attractions and fun events, and subscribe to our eNewsletter for more information from Orlando: Theme Park Capital of the World®.
Related Categories: Restaurants , Value