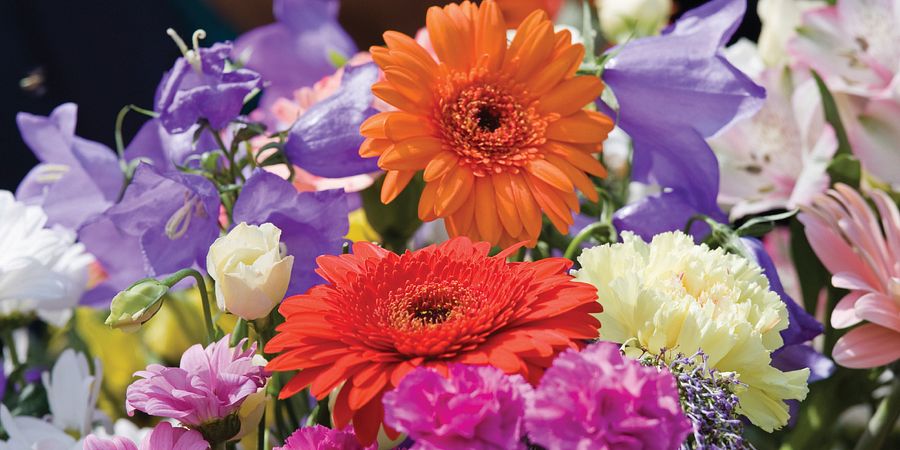 Get insider tips for Disney's Epcot International Flower & Garden Festival.
By David Sibila
There is so much to see, do and taste at the 2016 Epcot International Flower & Garden Festival at Walt Disney World Resort that when it came time to share our insider tips, we went directly to the source. Disney Festival Manager Marianne Hunnel and Disney Horticulture Manager Eric Darden share their expertise about Orlando's premier theme park event that celebrates everything spring and pixie dust.
Learn more: Discount Tickets to Walt Disney World Resort
Here are insider tips directly from Disney's experts responsible creating the annual festival at Epcot:
Disney's chefs pluck from the fresh produce and ingredients grown at the festival to be incorporated into the food served at the festival's Outdoor Kitchens. "As a horticulture manager, I love seeing all of the herbs and vegetables that we grow here incorporated into the food at the Epcot International Flower & Garden Festival," says Darden.
"It's a great partnership that we have with our chefs to create incredible food using fresh ingredients. One of our guests favorites is the watermelon salad (served at the Urban Farm Eats Outdoor Kitchen) served with feta cheese, some pickled onions, some arugula — yum!," says Hunnel.
Creating some of the festival's wonders doesn't just have to be grown by the most intrepid of green thumbs. "One of the things you can learn here is that you can do a lot of this at home," according to Darden. "We can teach you how to do even just two containers so that whenever you need sage or basil, you can get it from your own yard.
Even certain fresh flowers can be used to spring up your drinks with extra color and flavor. "There are so many edible flowers that are a great way to garnish your drink. We garnish the Desert Violet Lemonade (served at the Cider House Outdoor Kitchen) with a viola flower, which we grow at the Land Pavilion," says Hunnel.
Who are these experts?
Eric Darden, Horticulture Manager, Epcot International Flower & Garden Festival
Eric Darden is a manager with Disney's Horticulture at Walt Disney World in Orlando, Florida. His primary role is managing the Epcot International Flower & Garden Festival. He also manages Walt Disney World's global irrigation operation.
Marianne Hunnel, Festival Content Development Manager
Formerly a Walt Disney World Resort chef, Marianne Hunnel is currently the area manager for event content development with the Event Operations team. Her responsibilities include the beverage selection for the Epcot International Flower & Garden Festival and the content development for programs and beverage selection for the Epcot International Food & Wine Festival.
The Epcot International Flower & Garden Festival goes on now through May 30, 2016, at Walt Disney World. Guests can see amazing Disney themed topiary displays, learn tips on how to garden at home and taste some of the freshest flavors from Disney's Chefs.
Stay Connected to Orlando!
Never miss a second of what happens in Orlando! Follow us on Facebook, Twitter and Instagram for the latest offers, exclusive tips and live feeds from our newest attractions and fun events, and subscribe to our eNewsletter for more information from Orlando: Theme Park Capital of the World®.
Related Categories: Theme Parks & Attractions