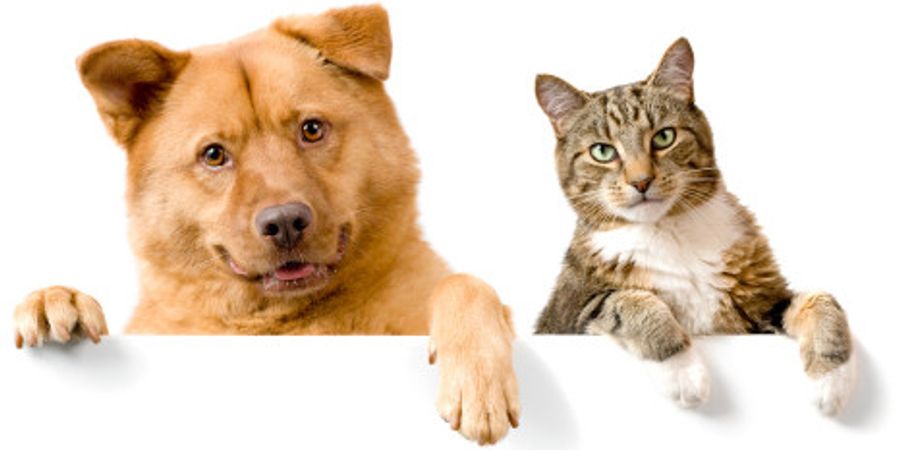 Thanks to pet-friendly hotels and resorts, your furry family members can vacation in Orlando, too.
Is your pet your traveling companion? Then you're both in for a treat — a doggie (or kitty) treat, that is — with all the pet-friendly hotels and resorts in Orlando. From living like a rock star to hanging out in the lap of luxury, your four-legged friends will have a "pawsome" time in any of these 20 lodgings at Orlando's theme parks, beyond the theme parks, and in downtown Orlando and Winter Park.
Learn more: Places to Stay in Orlando
Pet-Friendly Hotels in Orlando's Theme Parks
New for 2017! For the first time ever, four Walt Disney World Resort properties are welcoming guests and their dogs, with a maximum of two dogs per room. Each pet-friendly guestroom at these four locations has easy access to outdoor pet walkways. At check-in, guests with dogs will also receive "Pluto's Welcome Mat," which includes a mat, bowls, a pet ID tag, disposable bags, puppy pads and dog-walking maps, as well as a special "Do Not Disturb" tag indicating a dog is inside.
Disney's new pet-friendly resorts and their fees per guestroom include:
Additionally, the Four Seasons Resort Orlando at Walt Disney World continues to welcome pets. Extras include a "Pampered Pets" room-service menu. Plus, pets 17 pounds and under incur no additional fees.
Loews is one of the few luxury resort brands to allow cats and dogs in guest rooms, and that courtesy extends to four of their offerings at Universal Orlando. Furthermore, the special "Loews Loves Pets" program caters to cuddly creatures and their owners. Amenities include local dog-walking routes and pet services such as veterinarians, pet shops, groomers and more. Pets also receive a logo bowl, placemat and special treat, with an option for a pets-only menu and specialized bedding.
Pet-friendly Loews resorts at Universal and their fees per guestroom include:
Pet-Friendly Hotels: Beyond Orlando's Theme Parks
Clarion Inn Lake Buena Vista: Two pets up to 50 pounds each can stay with you for $15 per animal at this hotel near Walt Disney World. Upon arrival, your pet will be greeted with a special gift bag, including a doggie bowl and name tag.
Hyatt Regency Orlando: For stays of up to six nights at this International Drive location, you can bring one dog up to 50 pounds or two dogs with a combined weight of 75 pounds for $150 per stay. Pet amenities include bowls, treats and beds.
Hyatt Regency Grand Cypress: Adjacent to Walt Disney World, this resort welcomes one dog up to 50 pounds for an additional fee of $150 per stay, with a maximum of six nights. Many pet-centric options are also offered, including special beds.
La Quinta Inn & Suites Convention Center: Two pets of any size are welcome at no additional fee at this hotel, which is close to International Drive and the Orange County Convention Center.
Red Roof Inn Orlando Convention Center: Accommodations for pets are available free of charge at these accommodations adjacent to Orange County Convention Center. However, pets are not permitted to stay unattended in guest rooms.
The Ritz-Carlton Orlando, Grande Lakes: Your pet can stay at one of Orlando's most deluxe resorts, just 15 minutes from Walt Disney World. One pet of up to 25 pounds is permitted per guestroom at a cost of $250 for the stay.
Rosen Shingle Creek: Located close to Universal Orlando, this resort accepts one dog per guestroom for a one-time, non-refundable fee of $150 for up to seven nights, with an additional $50 per night thereafter.
Villas of Grand Cypress: For an additional fee of $150, you can bring two pets up to 40 pounds each. The Villas are located just minutes from Disney Springs.
Pet-Friendly Hotels: Downtown Orlando and Winter Park
The Alfond Inn: This stylish boutique hotel, which is located 20 minutes from downtown Orlando in Winter Park, offers two packages. First, two dogs of any size can join you for a nonrefundable fee of $50 per night. Second, you can sweeten the deal by opting for the V.I.P. (Very Important Pup) package, which is $249 per night and includes a specialty dog bowl, treats and toys, and a ThunderShirt.
Aloft Orlando Downtown: This hotel in downtown Orlando invites pets to stay at no additional cost, and pets up to 40 pounds don't require prior approval. Pet guests receive a special bed, bowl, treats and toys upon check-in.
Grand Bohemian Hotel: Arguably downtown Orlando's most stylish hotel, this spot welcomes one pet up to 40 pounds for a non-refundable fee of $150 per stay. One additional pet can join for an extra $50. Pets get snacks, a water bowl and a comfy blanket.
Stay Connected to Orlando!
Never miss a second of what happens in Orlando! Follow us on Facebook, Twitter and Instagram for the latest offers, exclusive tips and live feeds from our newest attractions and fun events, and subscribe to our eNewsletter for more information from Orlando: Theme Park Capital of the World®.
Related Posts:

Related Categories: Places to Stay