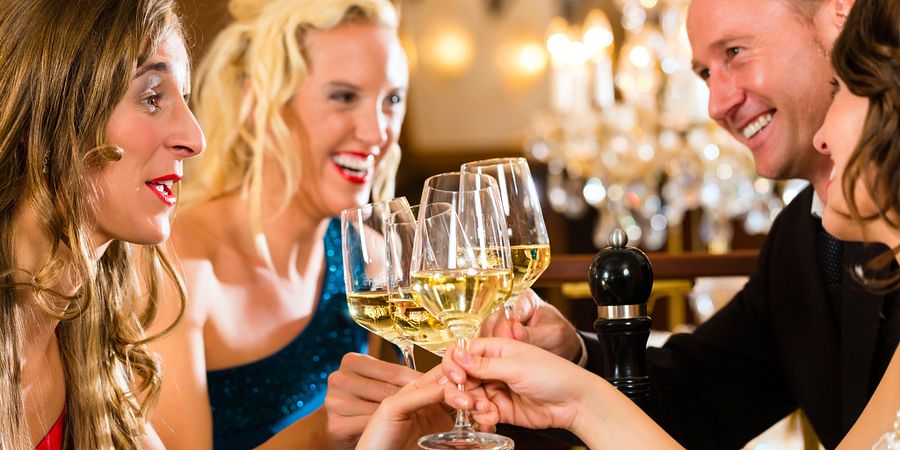 Check out five restaurants in Orlando where the fun is as good as the food.
In search of an Orlando restaurant that combines great food and fun? From International Drive to Winter Park and every neighborhood in between, Orlando offers a wide array of dining venues that not only offer memorable meals but also make for a fun night out on the town.
Learn more: Orlando Restaurants
Ceviche Tapas Bar & Restaurant
Located in downtown Orlando, Ceviche Tapas Bar & Restaurant features cathedral ceilings, live entertainment and made-from-scratch red and white sangria. Ceviche imports many of its ingredients directly from northern Spain and Catalonia to maintain the authenticity of its menu.
What's more, the owners have designed a Spanish wine list that pairs perfectly with selected menu items. And on Tapas Tuesdays, enjoy tapas dishes starting at $4.
Café Tu Tu Tango
Experience a taste of the bohemian lifestyle at Café Tu Tu Tango on International Drive. Designed as a Spanish artist's loft, this eatery features live entertainment and artwork that can be purchased right off the walls.
Café Tu Tu Tango's menu offers small appetizer-sized items meant to be shared, as well as delicious sangria and other cocktails.
Ace Cafe Orlando
Get your motor running for this downtown Orlando restaurant, which is the first American outpost of the famous London original. In addition to a robust menu packed with American and select British favorites, Ace Cafe Orlando serves a wide range of beer and cocktails designed to keep the party going.
Ace Cafe is also a great source for live music. And motorheads won't want to miss their regular car and motorcycle shows, where you can frequently see the sort of vehicles you dream of driving.
Rocco's Tacos and Tequila Bar
Part of the lineup of exceptional dining on Orlando's Restaurant Row, just minutes from the heart of International Drive, Rocco's Tacos and Tequila Bar serves a diverse menu packed with authentic Mexican delicacies.
As the name implies, you can also sample a wide range of tequila — 33 varieties, to be precise. And the live nightly DJ and impromptu appearances by Rocco himself always make for a memorable evening.
Dexter's of Thornton Park
Enjoy a delightful night at one of Orlando's trendiest neighborhoods with Dexter's of Thornton Park, adjacent to downtown Orlando. The quaint neighborhood atmosphere and tasty dishes will make anyone a repeat customer.
The local eatery's menu features favorite American cuisine served with a unique twist. And on Sundays, diners will find a unique brunch featuring favorites like stuffed French toast and steak breakfast burritos, alongside flavored mimosas.
Stay Connected to Orlando!
Never miss a second of what happens in Orlando! Follow us on Facebook, Twitter and Instagram for the latest offers, exclusive tips and live feeds from our newest attractions and fun events, and subscribe to our eNewsletter for more information from Orlando: Theme Park Capital of the World®.
Related Posts:

Related Categories: Restaurants