Recently, the Biden administration announced major news lifting the pre-departure testing requirement for all inbound international travel to the U.S.

This is a key step to getting back to our pre-pandemic visitation numbers. For context, last year Orlando welcomed 2.1 million international travelers in comparison to nearly 6.5 million in 2019.

Historically, international travelers provide a large contribution to our local economy, vacationing longer and spending more than the average domestic traveler. With the testing barrier removed, we now have a positive momentum on our path to full recovery. 
Visit Orlando is focused building back our international visitation to Orlando. At IPW last week, we unveiled our new global brand, Unbelievably Real, to hundreds of international media attending U.S. Travel Association's international travel trade show.

Moving forward, to keep Orlando top of mind, we'll be implementing these initiatives in our international markets:
Focusing on in-market launches of the international campaign of our region's new global brand through advertising efforts in UK, Ireland, Canada, Mexico, Brazil and Colombia.
 
Executing travel industry sales missions in the UK and Canada, as well as exhibiting at World Travel Market London.
 
Reestablishing in-market public relations representation for the UK, Canada, Brazil and Mexico, our top international markets, to execute in country-specific consumer and trade publicity plans like press trips.
We are confident that the pre-departure COVID testing lifting, combined with our marketing efforts, will support our progress to regain strong international visitation.
Unbelievably Real Multicultural Campaign

Domestically, we launched our region's new global brand, Unbelievably Real, and are extending outreach efforts through our multicultural campaign targeting Miami, Houston, Dallas, NYC, Atlanta, Chicago, Philadelphia, Charlotte and Detroit to focus on African American audiences with these key initiatives:
Urban One Radio and TV Network: A five-minute digital broadcast episode on Madamenoire promoted on Urban One radio and tv network. The episode is hosted by Erica Dunlap, Orlando-native and 2004 Miss America, highlighting Orlando's rich Black history and culture including the Wells'Built Museum, District GastroBar, local agriculture, mural artists and more. Check it out here.
 
Black Creators Podcast Network: A custom voice integration in iHeart's Black Creators Network Podcasts voiced by Shirley Strawberry, from Strawberry Letter and The Steve Harvey Morning Show podcasts. The voice integration will air through June and include Unbelievably Real messaging, feature Black talent hosting shows across topics and genres, be distributed across all major podcast platforms and represent Black voices and culture.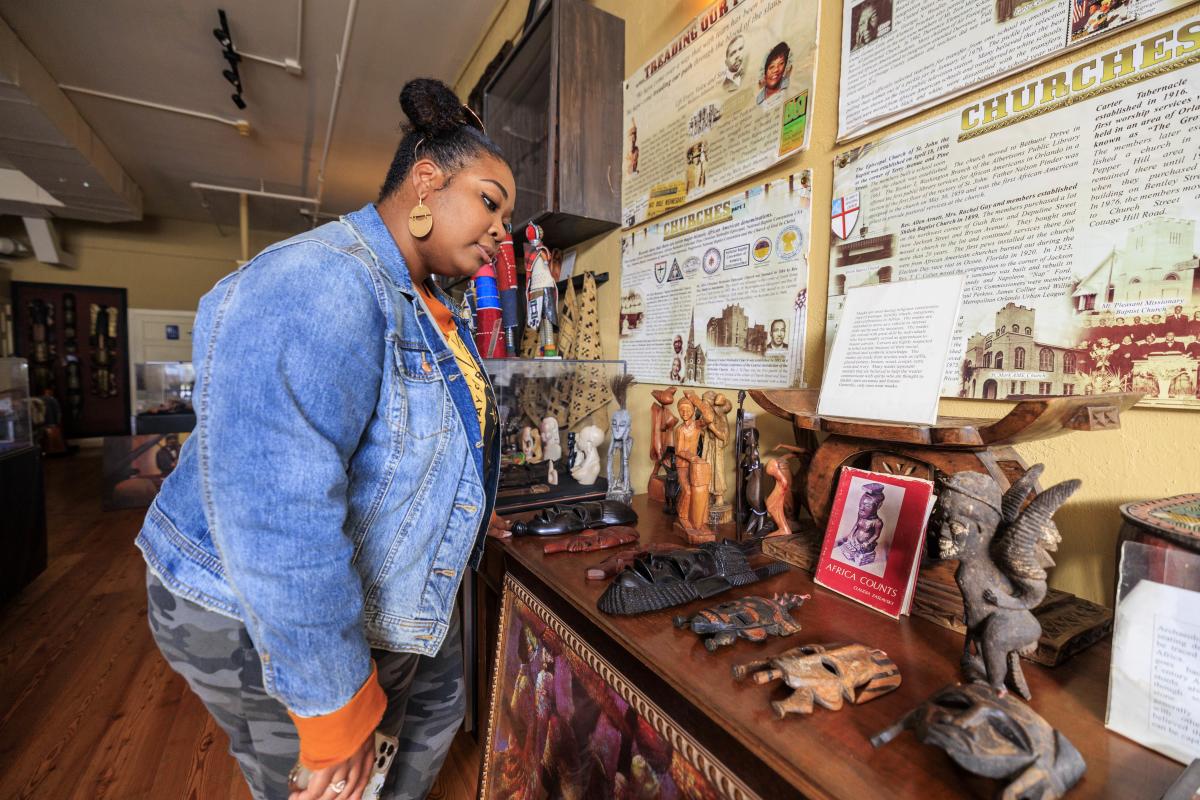 Communities Across Orlando Ready to Celebrate Juneteenth

Sunday is Juneteenth, a day that commemorates the emancipation of enslaved African Americans in the U.S. To commemorate the day, Visit Orlando has published a Juneteenth celebration blog that spotlights ways residents and visitors can become more educated on this federal holiday, explore historic neighborhoods and celebrate local Black culture. Events will take place across the destination including Eatonville, Winter Park, downtown Orlando and more.
Hurricane Season Preparedness

June marks the start of hurricane season. In the event of a hurricane requiring evacuation of Florida's coastal areas, Visit Orlando works closely with the Orange County Office of Emergency Management and our accommodations partners to gather our destination's guestroom inventory. View Orange County's Hurricane Safety Guide for resources on how to properly plan for storms and email our member relations team at MemberRelations@visitorlando.com to update emergency contacts.
Awards and Recognition

Commonwealth Institute: It's an honor to be recognized by the Commonwealth Institute as one of the Top 100 Women-Led Businesses in Florida. The award is based on workplace diversity, innovative programming, customer benefits and more.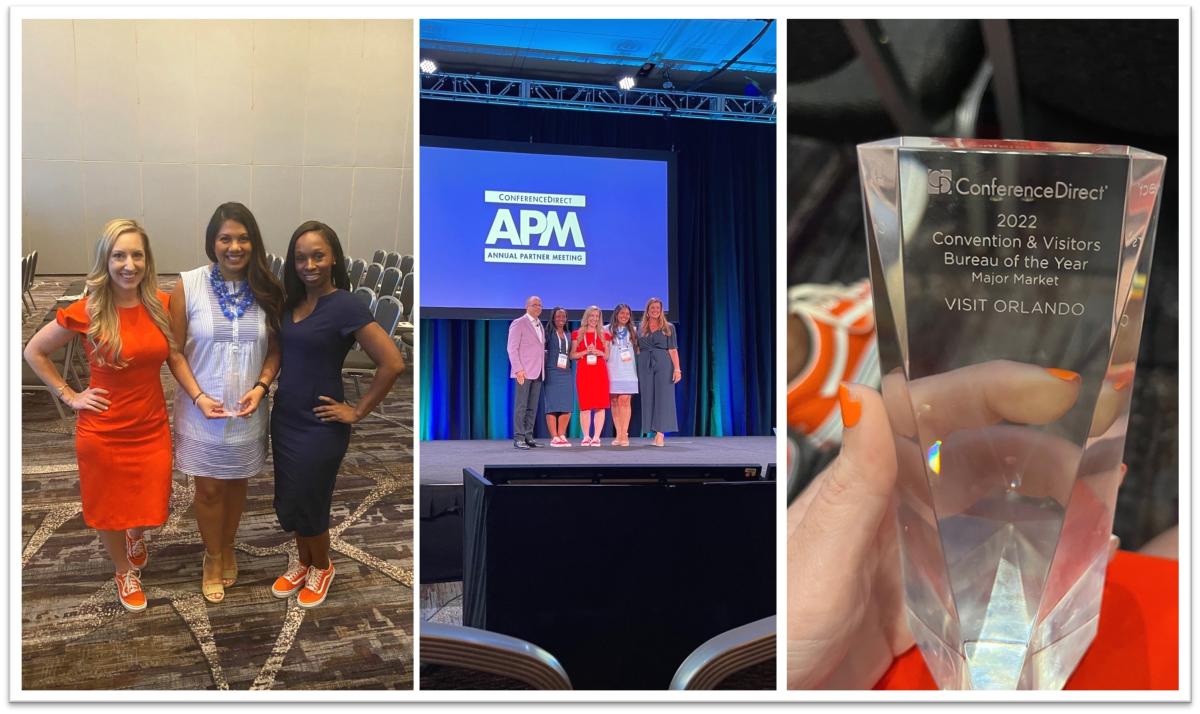 Conference Direct: Visit Orlando was awarded the 2022 Convention & Visitors Bureau of the Year from Conference Direct for the eighth time in the past nine years. We are grateful to the member companies and entire team at Conference Direct for contributing to our success.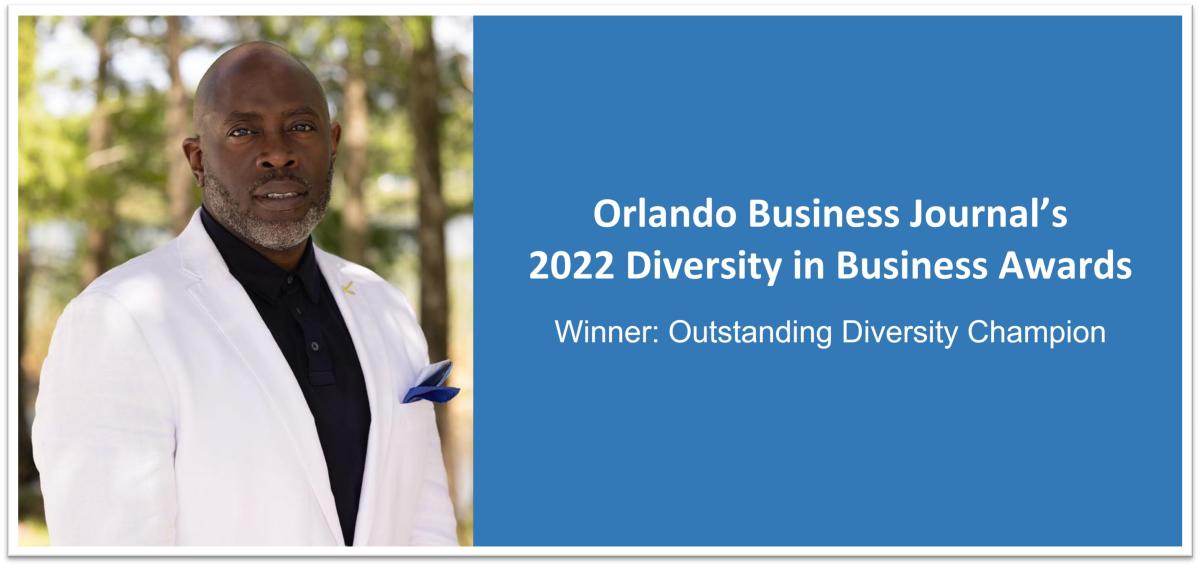 Orlando Business Journal: Congratulations to Justin Williams, Visit Orlando board member and general manager at Grand Bohemian Hotel Orlando, for being recognized as the Orlando Business Journal's outstanding diversity champion during the 2022 Diversity in Business Awards. Read more here.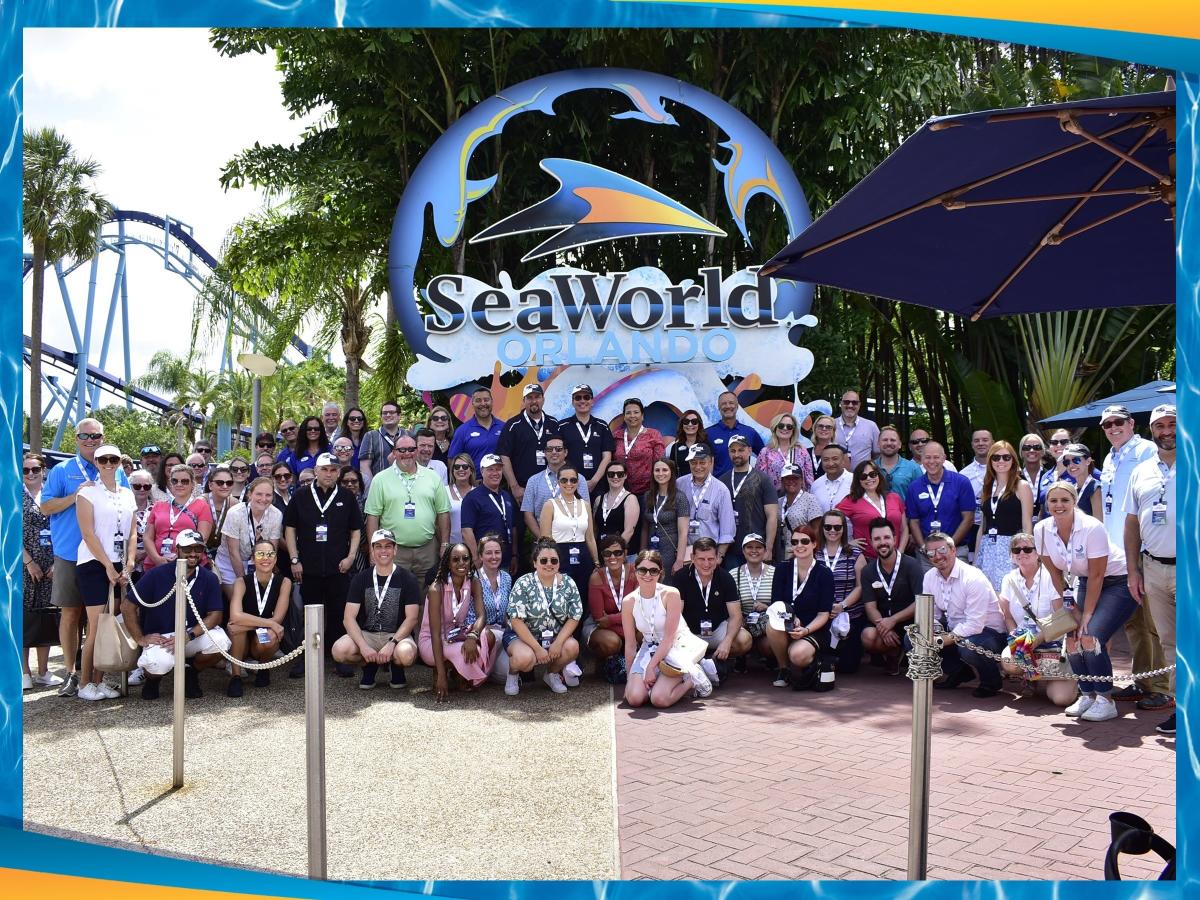 Around the Destination

SeaWorld Partner Summit: Earlier this month, SeaWorld hosted its 2022 Partner Summit which included updates on new attractions across their 12 parks, a guided tour of SeaWorld's animal rescue facilities and expert-led panel discussions on conservation programs to protect marine animals and their habitats. To date, SeaWorld has rescued over 40,000 animals in need.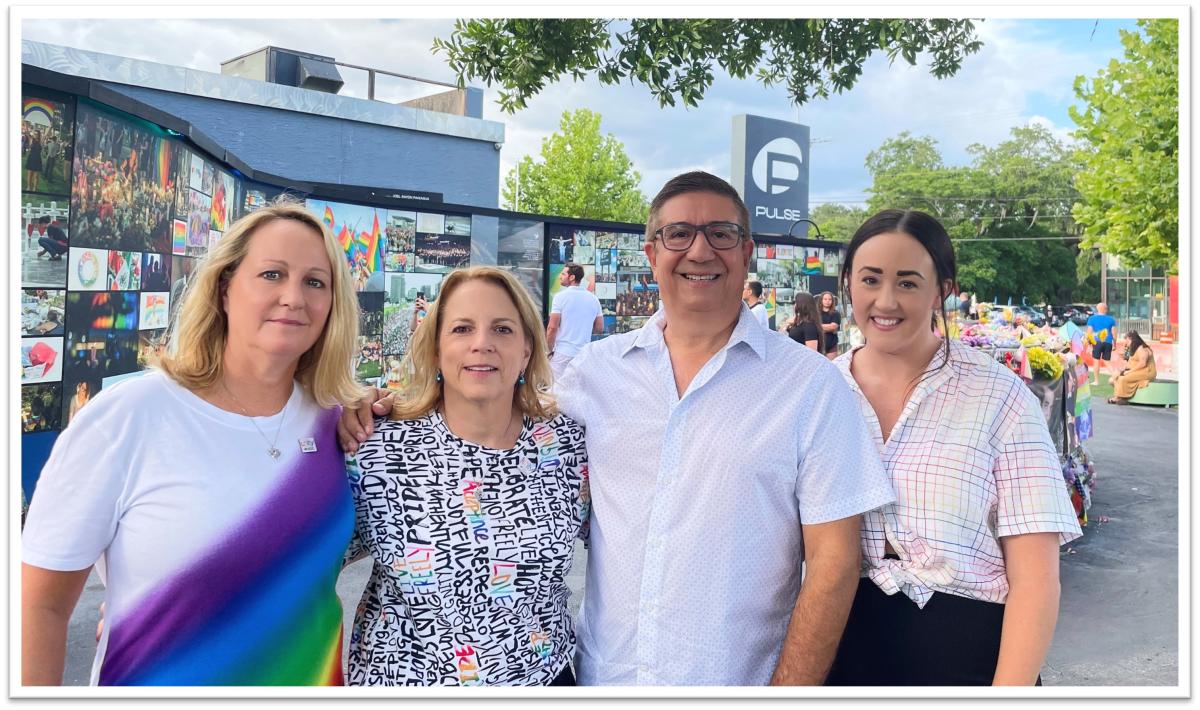 PULSE Remembrance Ceremony: Visit Orlando representatives attended the onePULSE Foundation's Remembrance Ceremony on Sunday evening. It was a meaningful commemoration honoring those we lost, their families, survivors and first responders.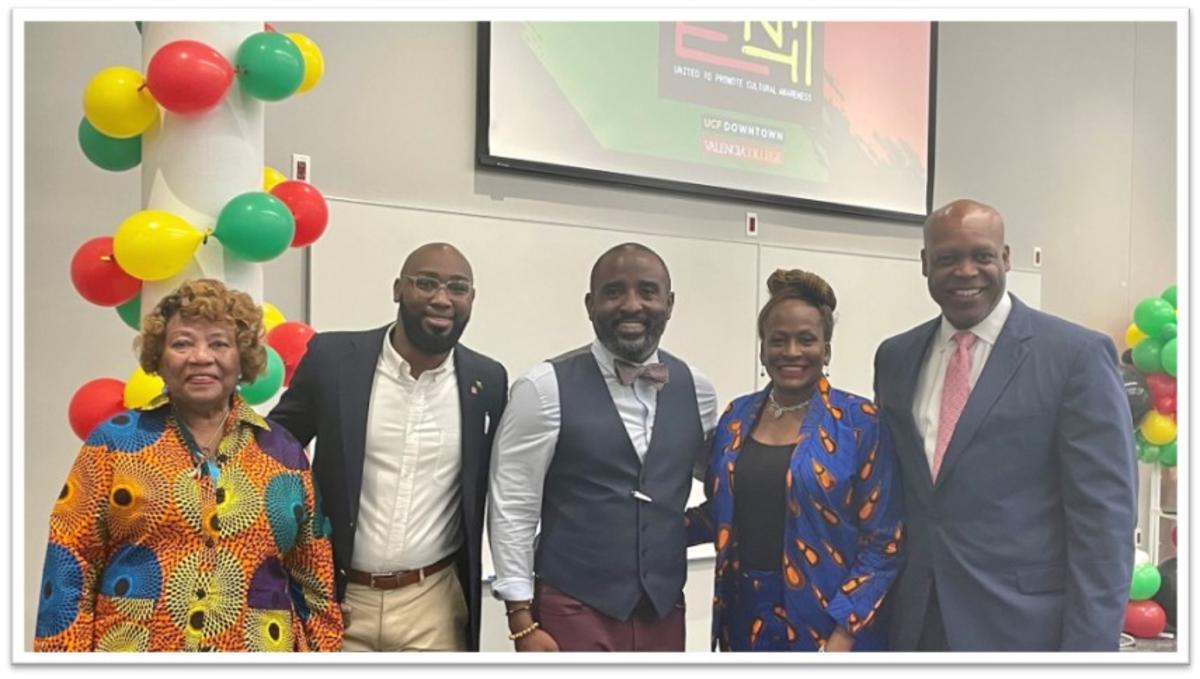 Promoting Cultural Awareness: On Wednesday, UCF Downtown, Valencia College and the United to Promote Cultural Awareness committee hosted a Juneteenth Celebration. District 44 Rep. and former senator, Geraldine Thompson; City of Orlando Commissioner, Regina Hill; and Gunster Law Managing Shareholder, Derek Bruce shared and discussed the importance of embracing Black history. Continuing the celebration, the City of Orlando will host its inaugural Juneteenth Celebration event tomorrow at Lake Lorna Doone Park.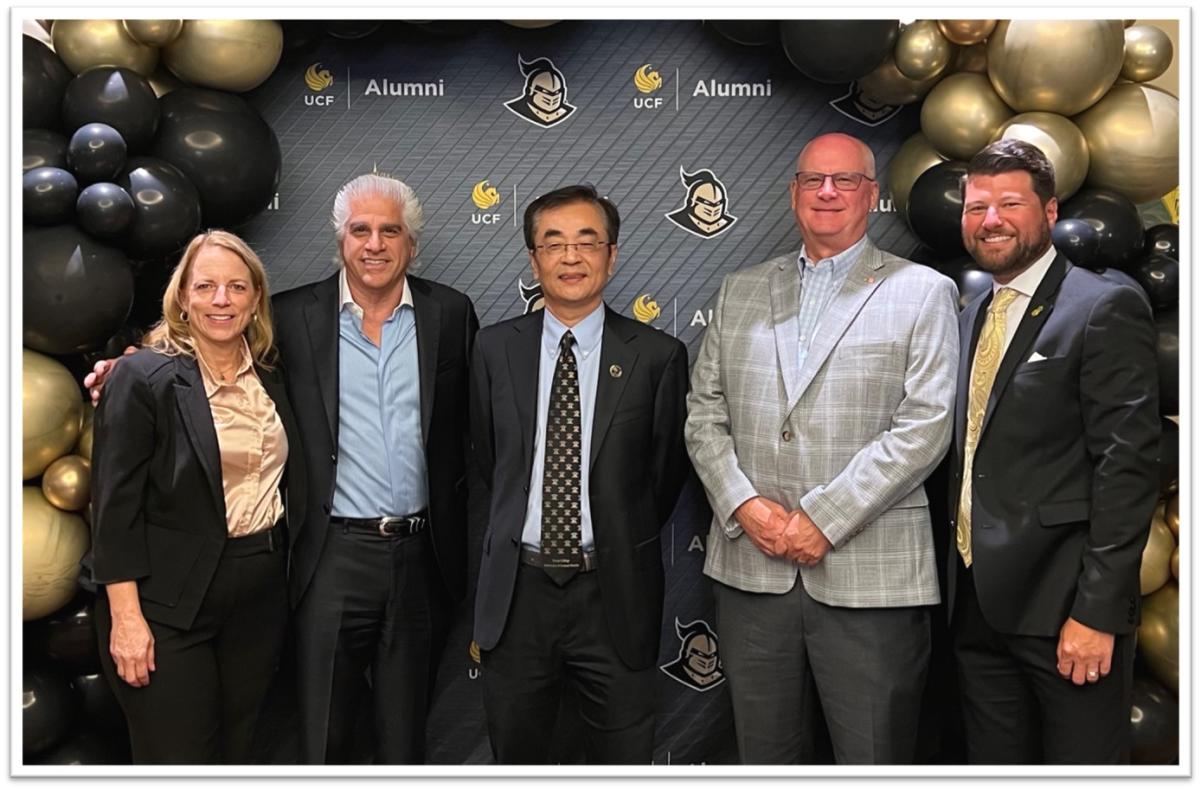 UCF's Hospitality Knight: Last night, more than 150 students, alumni, faculty and industry professionals attended UCF Rosen College of Hospitality Management's Hospitality Knight. Visit Orlando CMO, Danielle Hollander, and local industry leaders Robert Agrusa, president and CEO of CFHLA; Marco Manzie, president at Paramount Hospitality; and Mark Tester, executive director at OCCC shared insight of the career opportunities in hospitality and touched on the future of our industry. 
Hotel Metrics

For the week ending June 11, Metro Orlando hotel occupancy was 72.9%, up from last week's 68.9%. Average daily rate rose $2.77 to $147.37 and remains higher than in 2019.