Visit Orlando is thrilled to share that February was an excellent month for collections of Orange County's Tourist Development Tax — yet another sign of our destination's ongoing recovery.

TDT revenues, which originate from a 6% levy on short-term lodging, totaled $28.4 million in February, a 174% increase over February 2021 and $5.9 million higher than the previous month. It was the best February in our history and the third best month overall.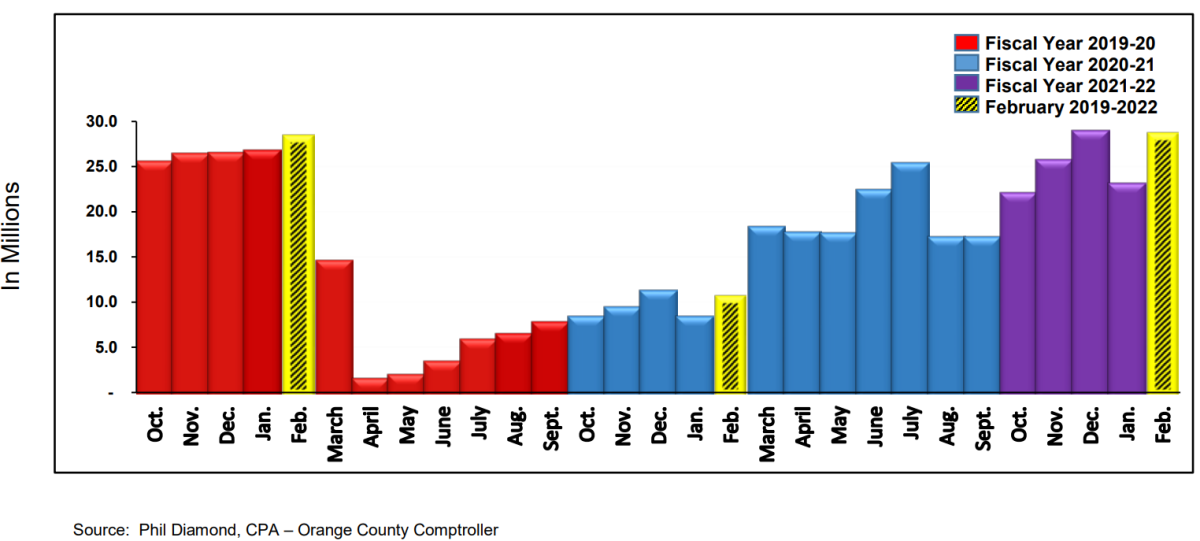 While part of February's success can be attributed to record hotel room rates across the destination ($155 nightly average), other factors include several large events at the Orange County Convention Center and strong leisure occupancy over the President's Day weekend. For the month, Metro Orlando occupancy averaged 73.7%, second highest since the pandemic.  

Carrying this momentum forward, strong weekly results from March indicate that another record-breaking month will likely follow. For the week ending April 2, Metro Orlando hotel occupancy was 75.7%, while average daily rate came in at $170.81. Previous weeks in March registered between 78% and 90.5% occupancy. 

Through our sales and marketing efforts, Visit Orlando is proud to drive leisure and group visitation that generates billions of dollars in economic impact for our community. 
Celebrating GMID and #407Day
Yesterday, we celebrated two important pillars of Orlando's economy — meetings and restaurants — by participating in local and global campaigns in support of our industry and community.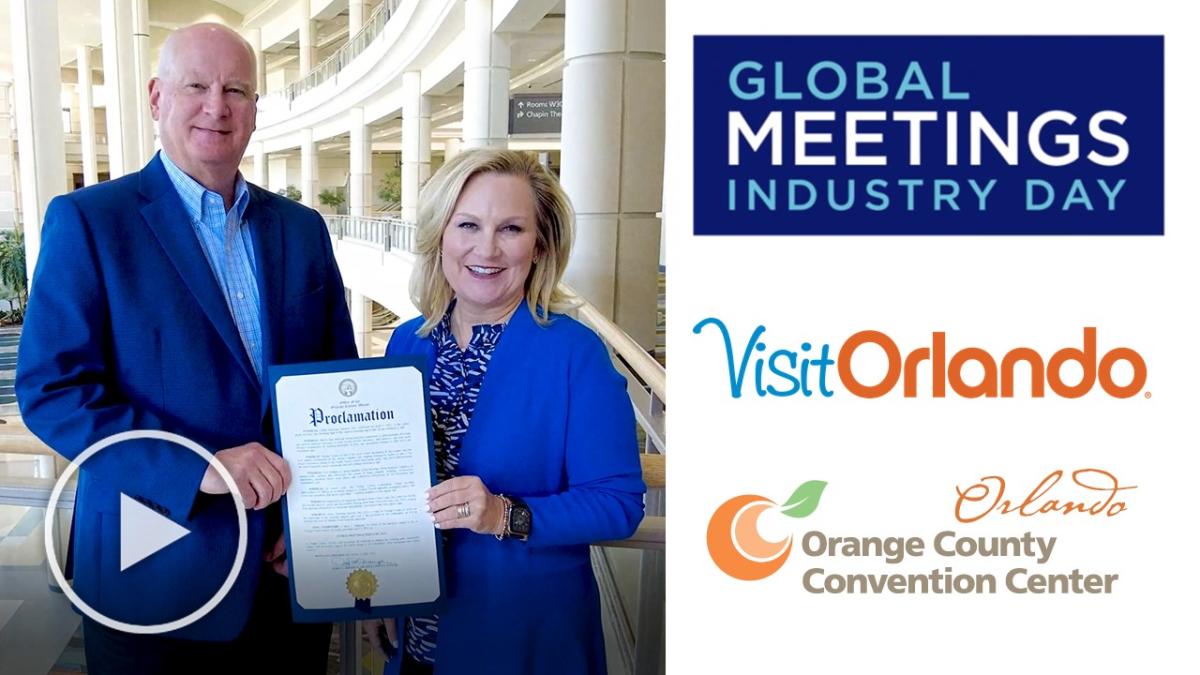 Global Meetings Industry Day: The Orange County Convention Center and nearby hotels lit up blue to show their support for GMID 2022, and we shared a video on social media highlighting the value that in-person events bring to our destination. Since Jan. 1, Visit Orlando's convention sales team has booked 181 future events (citywide and in-house) that will generate an estimated $830 million in economic impact in 2022 and beyond. These efforts directly help our community's ongoing recovery while bolstering our reputation as America's No. 1 destination for meetings and events.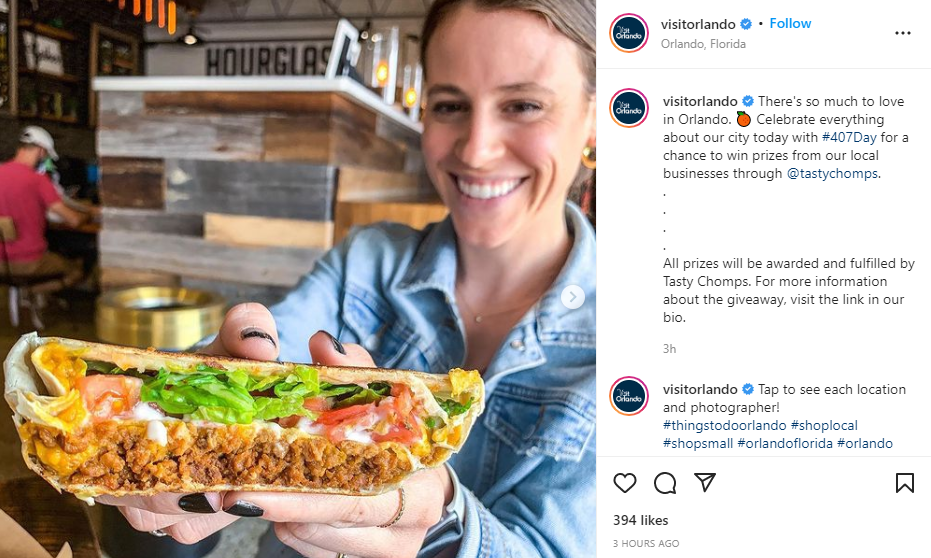 #407Day: For the third straight year, we teamed up with Orange County and the City of Orlando to encourage residents to grab a meal at their favorite bar or restaurant. New this year, the program grew to support locally owned businesses such as shops and boutiques, and 10 contest winners received a range of prizes like free dinners, gift cards and T-shirts through a partnership with local blogger Tasty Chomps. Thank you to everyone who posted #407Day hashtags on social media, as well as the businesses that made this event a success.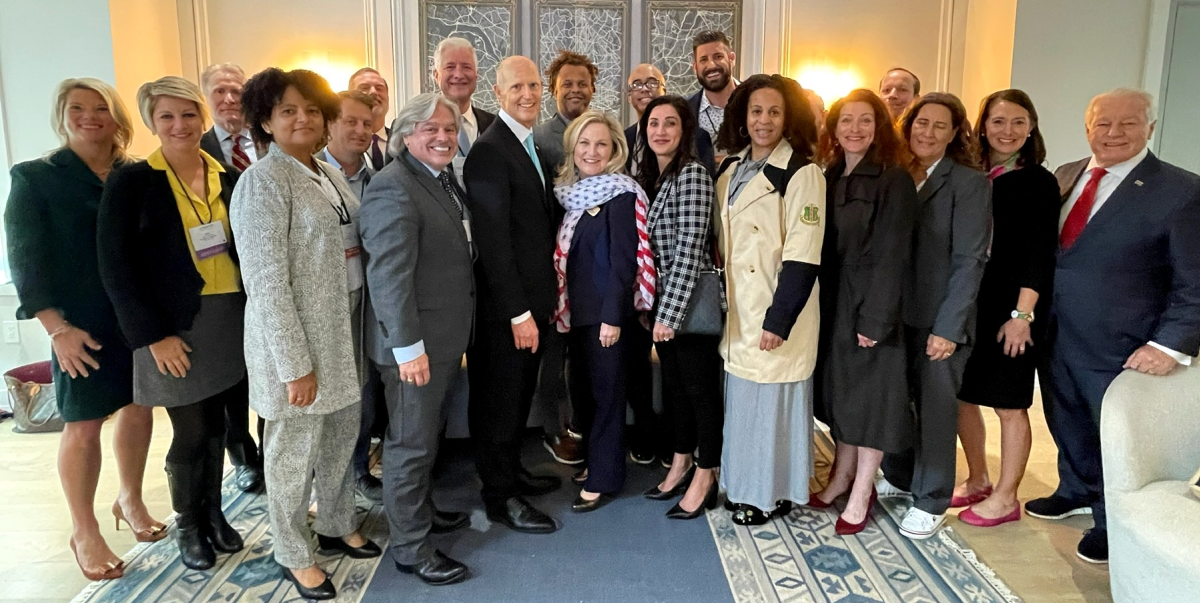 Representing Orlando on Capitol Hill
This week, I had the pleasure of joining Visit Orlando team members Faye Memoli, national accounts director, and Travis Binkley, manager of group development, at Destination Capitol Hill, the U.S. travel industry's premier legislative fly-in. This event, which brought together over 230 travel leaders from across the globe, was an excellent forum to educate policymakers about the power of tourism.

In partnership with the U.S. Travel Association, our delegation spoke to members of Congress about four key issues: rebuilding the workforce, restoring international inbound travel, reigniting in-person business meetings and events, and reimagining the role of travel and tourism in improving global competitiveness.
 
Learn more about U.S. Travel's policy priorities to revive our national travel economy here.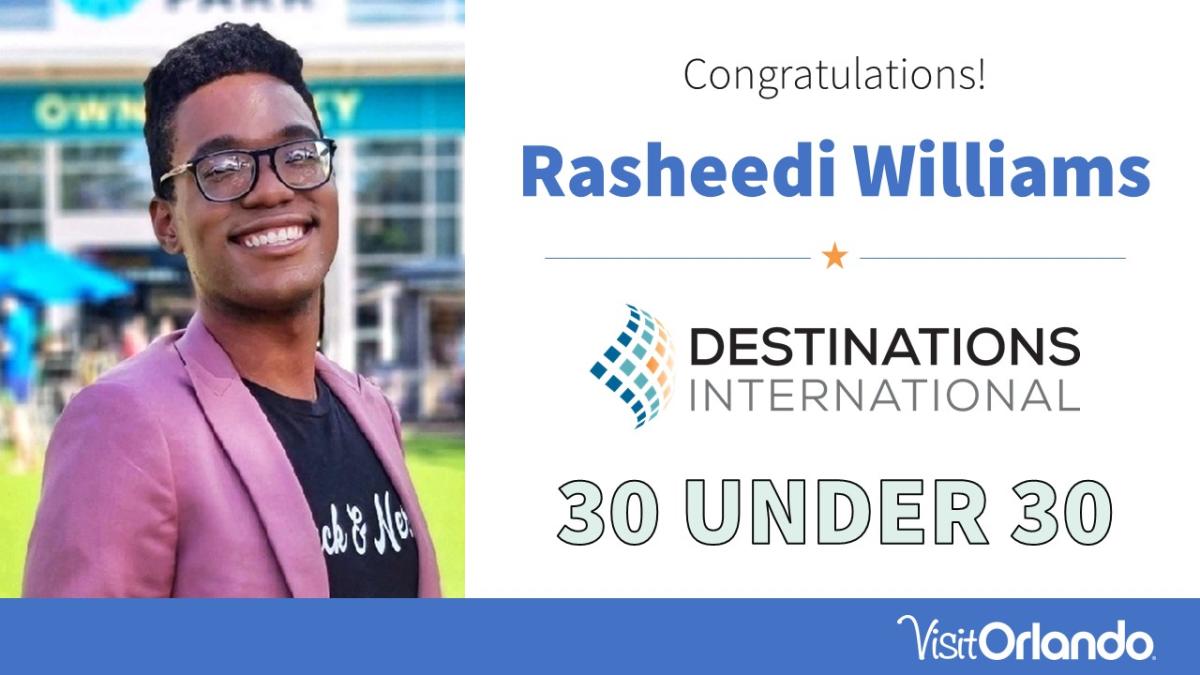 Rasheedi Williams Earns Spot on 30 Under 30 List
Congratulations to Rasheedi Williams, Visit Orlando's sales and services account rep, for being named to Destination International's 30 Under 30 Class of 2022. Rasheedi helps business groups find the perfect hotels and resorts for their meetings and conventions. He started with us in 2016, shortly after graduating from UCF, and he's done a fantastic job in multiple roles. Way to go, Rasheedi!
United for a Common Cause
Visit Orlando team members joined 1,000-plus attendees Wednesday at Rosen Plaza Hotel for the 15th annual Women United luncheon, sponsored by Heart of Florida United Way. Women United ignites change by advancing our community's health, education and financial stability, and Visit Orlando proudly supports these efforts through our United Way workplace giving campaign. 

Register for Travel & Tourism Event
Registration is open for Visit Orlando's Travel & Tourism Event May 5 at the Orange County Convention Center. Come join us as we explore "The Future of Travel" and dive into what's next for our destination. 
In the News
Capital Analytics: Spotlight On: Casandra Matej, President & CEO, Visit Orlando

Florida Politics: Compromise plan could extend Brightline toward Tampa, SunRail in Orlando

Forbes: Orlando among 22 best places to travel in the U.S. in 2022

WESH: Disney sets aside 80 acres for new affordable housing development

Orlando Magazine: Vacation planning made easy

OBJ: Making his mark: Meet Universal Parks & Resorts' new top exec

Report News (Brazil): Visit Orlando: "Every time you look you will find something new"

Meetings Today: Meet Michael Dunton, executive chef at Rosen Shingle Creek Resort

WKMG: Disney sets opening date for EPCOT's new Guardians of the Galaxy coaster

Timeout: 11 best restaurants for outdoor dining in Orlando