You might have seen Walt Disney World's recent announcement that it will build a 1,300-unit affordable housing development in southwest Orange County. This positive news, along with Universal's 1,000-unit "Housing for Tomorrow" initiative in the I-Drive District, is a tangible sign of our tourism industry's commitment to addressing important community issues.

Of course, the need for more affordable housing is not unique to Central Florida, and many challenges must be overcome on a national scale. But we should all be encouraged that two of our largest, most-respected employers are providing solutions that will move the needle locally, while hopefully inspiring action in cities across America.

In a similar capacity, Visit Orlando is proud to play a supporting role in our industry's widescale, ongoing efforts to strengthen our community.

Last year, with the help of 95 member restaurants that participated in Visit Orlando's Magical Dining, we were able to donate nearly $290,000 to local charities like Pathlight HOME, IDignity (pictured) and others that assist low-income individuals with affordable housing and related services. This year, as outlined below, our focus will turn to career readiness and workforce development.

Thank you to Disney, Universal, Visit Orlando's Magical Dining restaurants and our 900-plus member companies for everything you do to make our community a better place to live, work and play.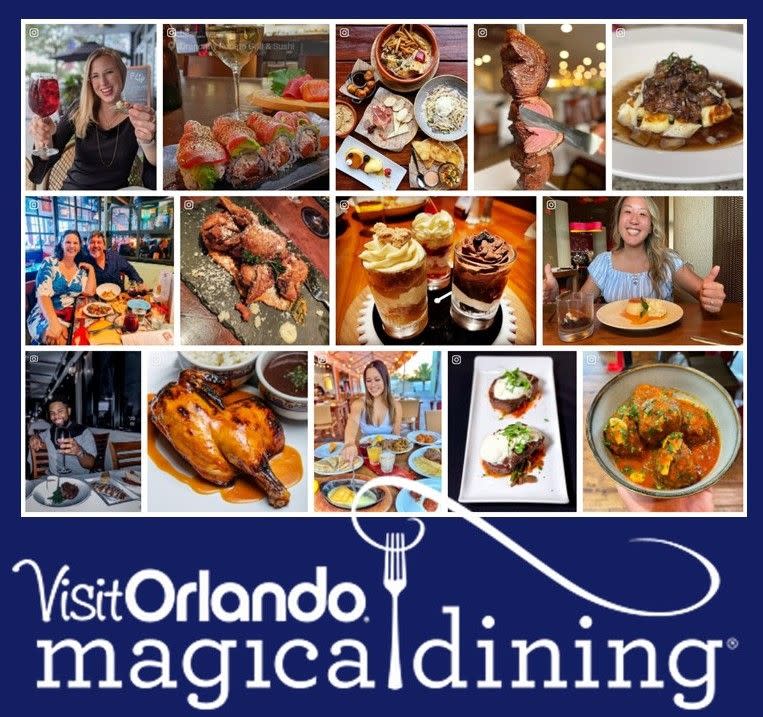 Charity Applications Now Open 
for Visit Orlando's Magical Dining
We're now accepting applications from nonprofits for Visit Orlando's annual Magical Dining program, Aug. 26 to Oct. 2. This year's funds will be allocated to local organizations that provide career readiness and workforce development services. Eligible nonprofits are encouraged to apply online by May 13. Questions can be directed to Kristin Westover, community relations manager.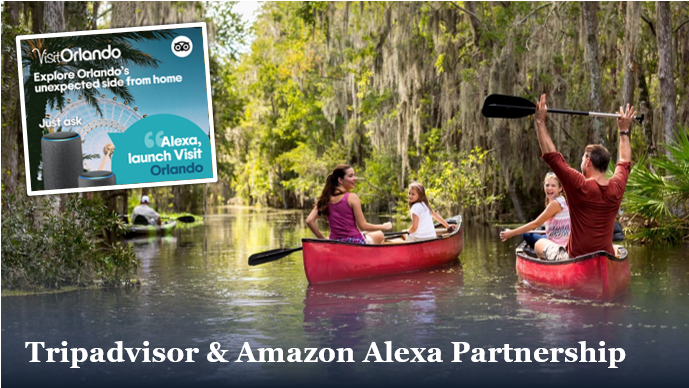 Alexa Campaign Wins Tech Award for AI/Machine Learning
Last year, Visit Orlando and Tripadvisor united to create a first-of-its-kind, fully immersive audio tourism experience using Amazon's Alexa voice technology. Simply speaking the words "Alexa, launch Visit Orlando" unlocked a wide range of co-branded content on local arts and culture, theme parks and attractions, restaurants, unique neighborhoods and more. 

I'm excited to share that our involvement in this campaign contributed to Tripadvisor winning the prestigious Drum Award for Most Effective Use of AI/Machine Learning. At Visit Orlando, one of our core values is "We Innovate," and this recognition certainly validates what we set out to accomplish: finding new ways to inspire travel to our destination. 

Read more.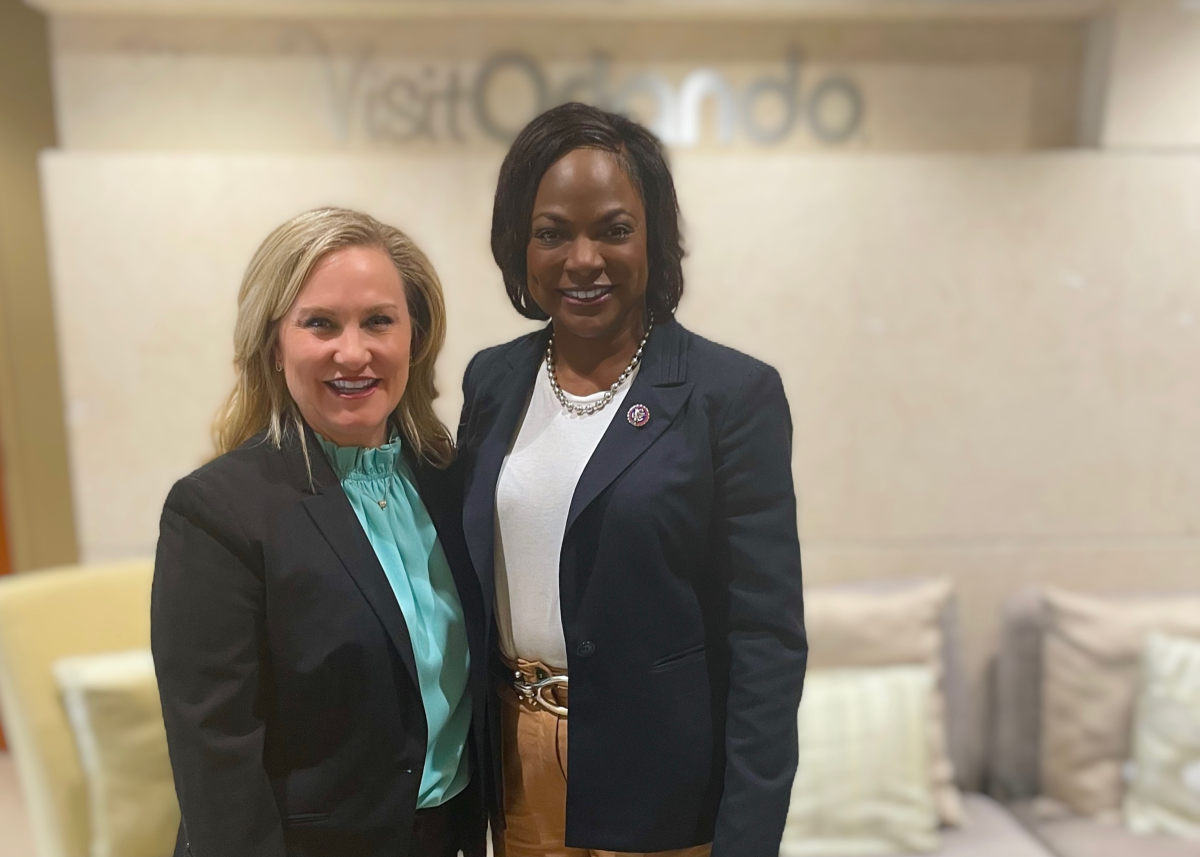 Across the Industry and Community

Hosting Congresswoman Demings: On Monday I had the pleasure of welcoming U.S. Rep. Val Demings and her team to Visit Orlando. Congresswoman Demings, always a strong advocate for our region, discussed priorities that included economic prosperity, infrastructure, transportation, technology and post-pandemic progress.  
 
TDC Presentation: Today, I provided Visit Orlando's quarterly update to Orange County Mayor Jerry Demings and the Tourist Development Council. In addition to discussing Visit Orlando's sales and marketing efforts and the state of our industry — which is as strong as it's been in two-plus years — we also covered upcoming activities like National Travel & Tourism Week (May 1-7) and the global IPW travel show (June 4-8). 
I-Drive Chamber Luncheon: I enjoyed hearing from Steve Hogan, CEO of Florida Citrus Sports, and Jason Siegel, president and CEO of the Greater Orlando Sports Commission, at Thursday's "Sports and Tourism" luncheon, hosted by the I-Drive Chamber. Visit Orlando is working closely with both leaders to promote the FC Series, which will feature two of the world's best soccer clubs — Arsenal and Chelsea — alongside our Orlando City Lions July 16-23. Tickets are available starting April 28, but you can sign up for presale here.  
 
2022 Orange County Regional Economic Summit: Visit Orlando was on hand Thursday at Full Sail Live for Orange County Mayor Jerry Demings' Regional Economic Summit, held in collaboration with the Orlando Economic Partnership. The summit highlighted our local and state economic forecast, as well as how our region's business and transportation infrastructure can support Orange County's upward trajectory for economic growth and progress. 
Consulate of Mexico Presentation: Visit Orlando was honored to meet with elected officials from Mexico, one of our top international markets. Thank you to Abelina López Rodriguez, the mayor of Acapulco; Juan Sabines Guerrero, consul at the Consulate of Mexico; and the Acapulco delegation for inviting us to engage in a discussion on marketing strategies and best practices. 


Reminder to Register for Annual Travel & Tourism Event
Registration remains open for Visit Orlando's annual Travel & Tourism Event May 5, our largest industry outreach during National Travel & Tourism Week.

The general session will feature updates on the state of our industry from Chris Davidson, EVP of travel intelligence at MMGY Global, and Maria Henson, our director of market research and insights. Roger Dow, president & CEO of the U.S. Travel Association, will be our guest speaker at the luncheon. Keynote panelists Peter Scott, CEO at American Academy of Optometry, and Jody Mosley, vice president of operations at Emerald Expositions, will discuss trends in the meetings industry.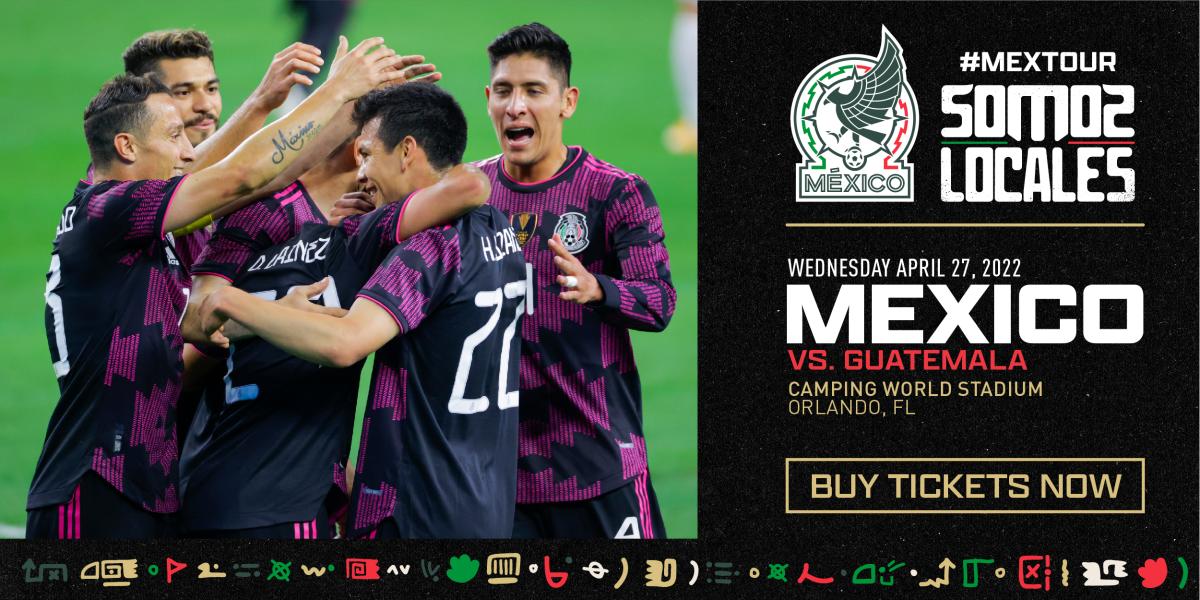 Get $5 Off Your Mexico vs. Guatemala Ticket
Let's bolster Orlando's bid to host the 2026 World Cup by packing Camping World Stadium Wednesday, April 27, to watch the Mexican National Team play Guatemala. The match kicks off at 8 p.m., and tickets are available here. Use the code "M2N2T" to unlock a $5 off ticket offer.
Hotel Metrics
Weekly Occupancy: For the week ending April 16, Metro Orlando hotel occupancy was 75.6%, down from last week's 81.7%. The average daily rate fell slightly $6.29 to $168.03 but remains far above 2019 levels. 
 
Monthly Results: Orlando's March hotel occupancy (82.5%) improved from February (73.7%), resulting in the highest rate for Orlando since February 2020. We placed third among the top 25 U.S. markets (behind Tampa and Miami), and average daily rate reached a new high of $173, a $38 increase in just two months. Leisure occupancy was 83.3% and convention occupancy was 80.3%, indicating progress in both segments.
In the News
Travel + Leisure: Orlando No. 1 destination for domestic summer travel

WKMG: Swan boats return to Lake Eola with changes to boats, dock

Orlando Sentinel: Theme park design company looking to hire local talent for new Orlando office

Orlando Business Journal: Orlando leads top U.S. markets for hotel occupancy recovery

WMFE: Disney drops face mask mandate; Mickey Mouse ears still encouraged

GOAA: Airport's Terminal C will open over two-week period starging Sept. 19

Bungalower: Orlando City hosting Arsenal FC July 20 at Exploria Stadium

Yahoo: Extraordinary pent up demand' for travel has Canadians booking up these U.S. cities