In yet another sign of our destination's economic progress — and the pent-up demand for an Orlando vacation — March collections of Orange County's Tourist Development Tax (TDT) set a record at $38.6 million.
This surpasses the previous record of $31 million, set in March 2019, as Orlando experienced a very strong spring break season and the ongoing trend of higher daily room rates. 
TDT revenue, which originates from a 6% levy on short-term lodging, is a vital funding stream for the Orange County Convention Center, tourism promotion, and sports and cultural venues.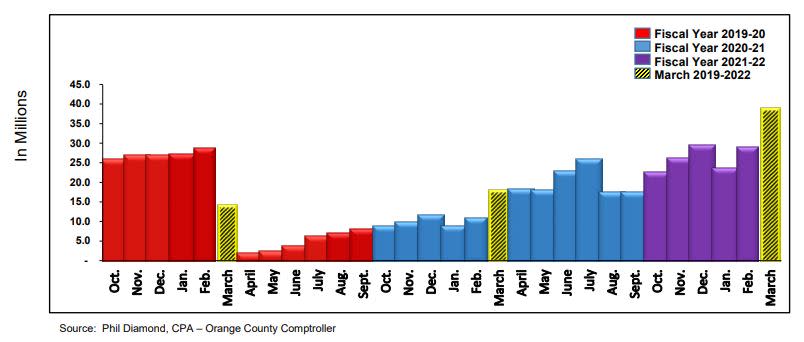 For the month, metro Orlando hotel occupancy averaged 82.5%, our highest since February 2020; average daily rate reached a new high of $173; domestic passenger volume at Orlando International Airport was the best on record; and convention occupancy hit 80.3%, with events such as HIMSS welcoming nearly 29,000 attendees. 
In April, advance hotel bookings paced at 105% of 2019 levels; looking ahead, May is currently at 88% and June 96% — numbers that will likely grow, given the recent trend of shorter booking windows.
Weekly lodging results: For the week ending April 30, hotel occupancy was 74.9%, down from last week's 78.9% but still similar to levels from the same week in 2019 (77.7%). Average daily rate dropped to $159.71 from $171.77 but remains high above 2019's levels ($133.44).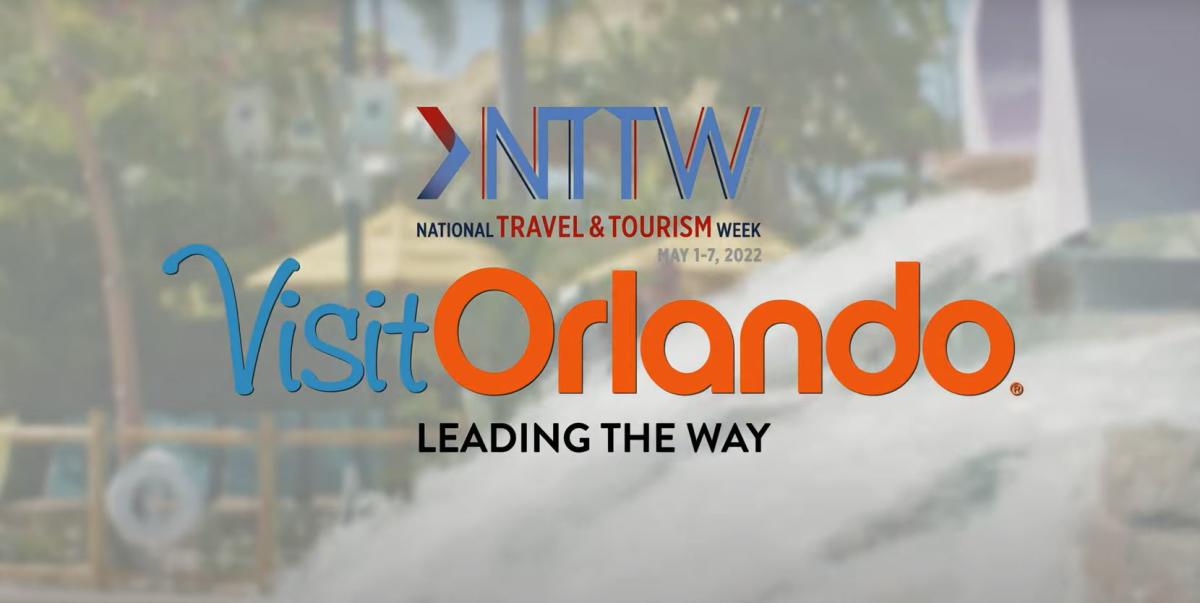 Another Fantastic National Travel and Tourism Week

As National Travel and Tourism Week draws to a close, we want to thank everyone who helped us celebrate the #futureoftravel, as well as the many economic and quality-of-life benefits our industry provides to Central Florida. Our community outreach included the following initiatives:





Explore Your Own Backyard Resident Campaign: We received great engagement from area residents during this campaign, which utilized billboards (pictured), social media ads and promotional giveaways through local radio stations. Members of the community were encouraged to "discover something new" and build a better tomorrow by supporting the future of travel.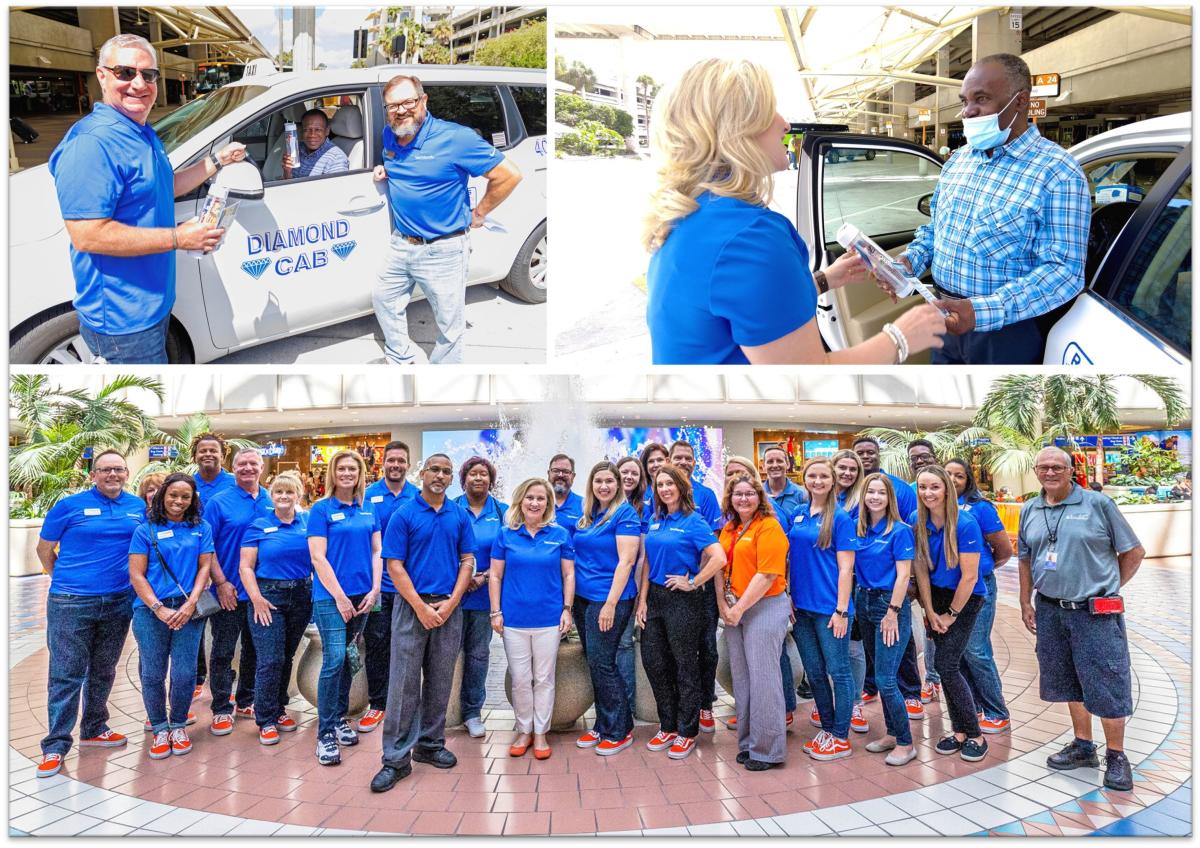 Tourism Transportation Tips: Two dozen Visit Orlando team members said thank you to our region's bus, taxi and rideshare drivers — an important resource for residents and visitors alike — with free swag and educational material at Orlando International Airport.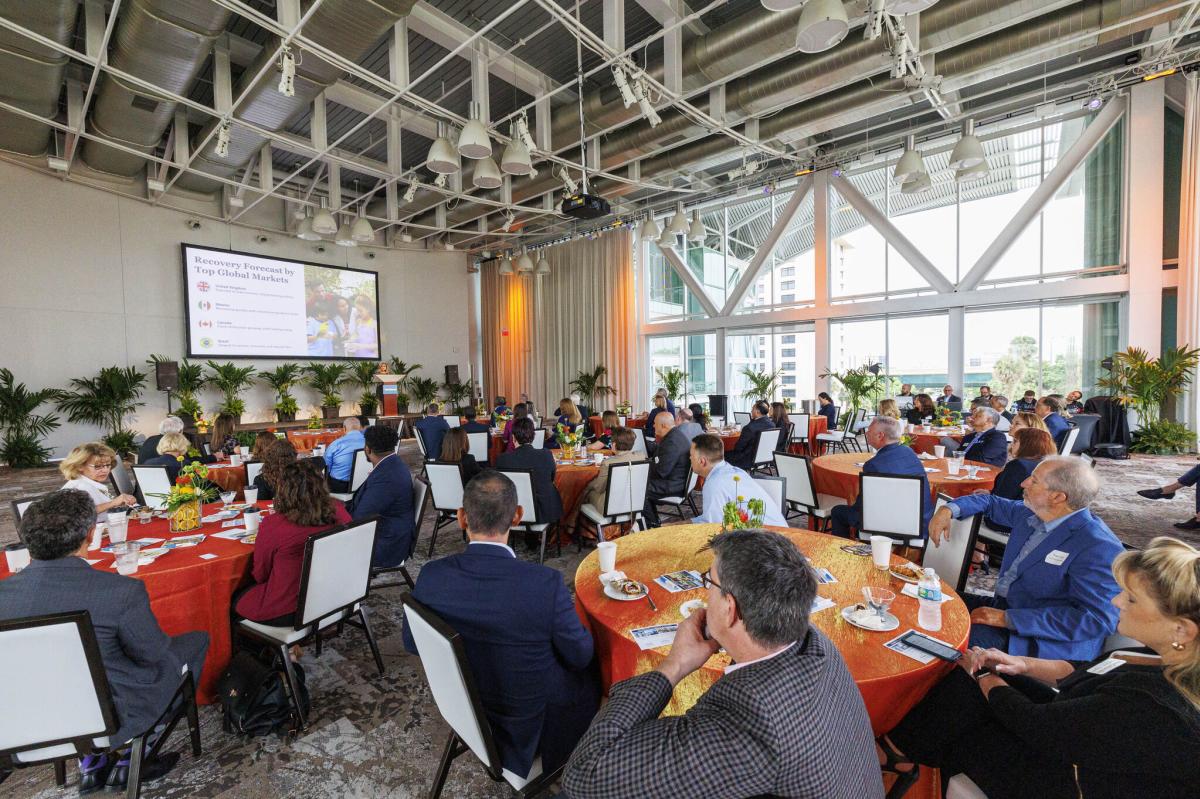 Joint Chamber Presentation: Board members from 10 regional and diversity chambers of commerce connected for breakfast and a presentation on how tourism continues to shape and positively impact our community. Alignment with our business community is vital to our destination's success, and we were thrilled with the turnout for this first-of-its-kind event.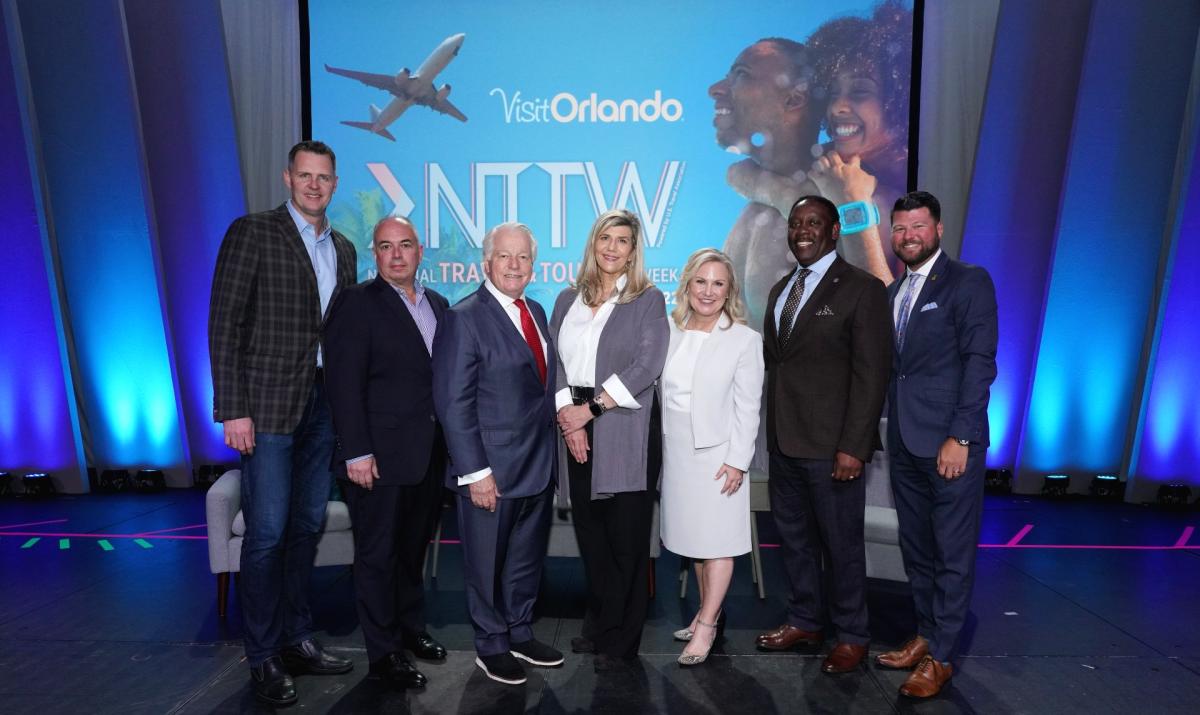 Visit Orlando's Annual Travel & Tourism Event: Over 600 community and tourism leaders joined us at the Orange County Convention Center to network and hear multiple industry experts from the meetings and convention sector discuss the future of business travel to Orlando. We were especially honored to have keynote speaker Roger Dow, retiring after 18 years as president and CEO of the U.S. Travel Association, discuss the future of travel and the upcoming IPW 2022 tradeshow, where Orlando will welcome more than 1,600 global travel providers and media. We also appreciate Mayor Jerry Demings sharing his vision for our region's transportation future and reading a proclamation declaring it National Travel & Tourism Week in Orange County.

Across the Destination
Interview and TV Segment: On Sunday, Visit Orlando was featured on "Full Measure" — a syndicated TV news program that reaches 43 million households — to discuss industry trends, summer travel to Orlando and the success of our Wonder Remains marketing campaign. Check out the clip here.
Golden Brick Awards: On Tuesday, the Downtown Orlando Partnership's Golden Brick Awards honored the people, projects and initiatives that propel downtown forward. Congratulations to The Monroe, a new restaurant and bar in Creative Village, for winning the hospitality category. 
CFHLA Scholarships: Thank you to our multiple partners across the destination who participated in the CFHLA Gives Luncheon. This year, 44 scholarships were awarded to full-time students pursuing a degree in a Central Florida hospitality program. Since 2000, CFHLA has supported travel's future leaders by providing $1.05 million in scholarships.
New Brand Campaign: Finally, be on the lookout next week for news about our first-ever destination brand campaign with the Orlando Economic Partnership. We'll be holding a joint press conference alongside OEP Monday morning at the Amway Center, and a special email communication will follow.

In the News
Click Orlando: Orange County reports 'highest monthly collections ever' for tourism tax
Orlando Sentinel: Universal, SunRail, Brightline eye $1B rail expansion from Orlando airport to I-Drive

TravelPulse: The future of travel: technologies shaping the industry this year and beyond 

Orlando Sentinel: Kabooki Sushi to host James Beard Foundation's 'Taste America' series 

Orlando Magazine: What's new at Orlando theme parks and non-theme park attractions 
 
TravelAwaits: 8 best Orlando restaurants for world cuisine  
 
365AtlantaTraveler: 42 things to do in Orlando with kids (besides the theme parks)  
 
TravelHost: Special magazine dedicated to Orlando 
 
OBJ: Orlando's Xenia Hotels and Ruth's Hospitality show strong 2022 growth 

ClickOrlando.com: Denny's buys up Orlando-based Keke's Breakfast Café for $82.5M