We're only one week away from the U.S. Travel Association's IPW 2022, the nation's largest travel trade show, June 4-8 at the Orange County Convention Center. Over 4,600 delegates will attend, representing travel media, buyers and suppliers from more than 63 countries.
 
Here are a few ways we're rolling out the red carpet to promote all facets of Orlando: 
 
Press Events: Nearly 400 journalists will join us June 5 for a press brunch at one of Orlando's newest hot spots, The Hall on the Yard in Ivanhoe Village. Afterward, 12 unique tours will head to points near and far, from the theme parks to arts and cultural venues and beyond.

Buyer Tours: Curated excursions for buyers will showcase specific areas of our destination, including I-Drive, Disney Springs, Kennedy Space Center, Wild Florida and a Magic-hosted behind-the-scenes tour of the Amway Center.  
 
Evening Events: Every night features rare, private access to some of Orlando's most iconic locations, starting with "A Celebration of Culture and Possibilities" at EPCOT®, followed by an open evening to explore Orlando's incredible restaurants and attractions. "Destination Downtown Orlando" will showcase live entertainment at the Dr. Phillips Center for the Performing Arts, and Universal's Islands of Adventure will host the closing event. 
Unbelievably Real on Univision

As we continue to roll out different elements of our region's Unbelievably Real brand, our multicultural campaign is reaching U.S. audience segments that span Hispanic, African American, LGBTQ+ and Asian American markets.

One of our biggest initiatives is partnering with Univision to feature Orlando on its "Despierta America" TV broadcast with talent influencer Marcela Velasquez and her family. These broadcast TV lifestyle and travel segments will feature Orlando's new hotels, dining, arts and culture and outdoor adventures. The online efforts will showcase Visit Orlando's website, trip-planning tools, virtual tours and vacation planning services.
Sweepstakes Reminder: Deadline May 31

Tuesday, May 31 is the deadline to enter photos in Orlando's Unbelievably Real Sweepstakes. One lucky winner will receive a three-day, two-night staycation at the Walt Disney World Swan & Dolphin Resort, complimentary poolside cabana, two one-day Walt Disney World Park Hopper tickets and a Visit Orlando swag bag. Enter here.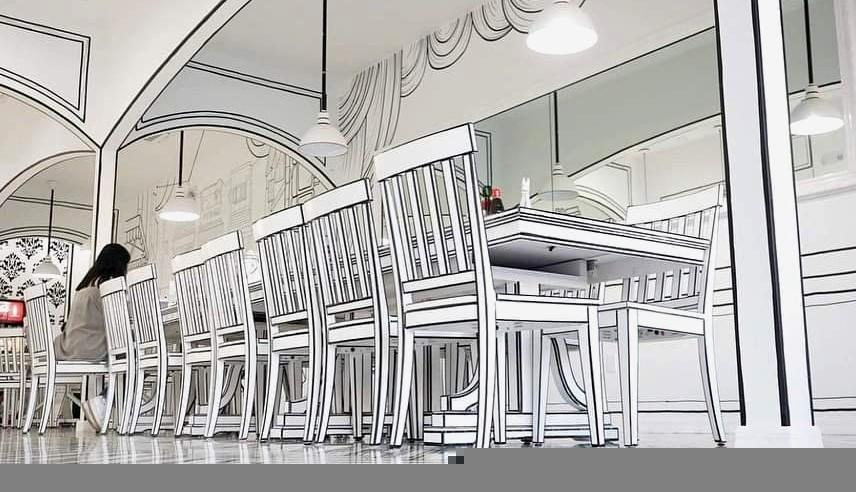 America's First 2D Restaurant is Unbelievably Real

If you haven't checked out America's first 2D restaurant Twenty Pho Hour, it sure is a sight to behold. To celebrate Asian American and Pacific Islander Month, we recently partnered with Ricky Ly, local content creator and founder of Tasty Chomps, to showcase this artsy (and tasty) I-Drive hot spot on Instagram. You've got to see it to believe it!
Key Tourism Indicators

Employment: Orlando's leisure and hospitality sector gained 1,800 jobs in April, a 0.7% increase from March, pushing industry employment to 91% of February 2020 levels. The sector constitutes three areas:
Food services and drinking places expanded 1.7% to reach 100% of pre-pandemic levels.
Arts, entertainment and recreation declined 0.4% (88%).
Accommodations grew 0.2% (80%).  
Orlando's overall unemployment rate dropped to 2.6% from 2.9%, the lowest percentage since February 2020.  

Lodging: For the week ending May 21, Metro Orlando hotel occupancy was 72.8%, an increase from last week's 68.3% and on par with 2019 levels. Average daily rate fell to $145.29 from $146.05, the fourth straight week of declines but well above pre-pandemic rates.
Around the Destination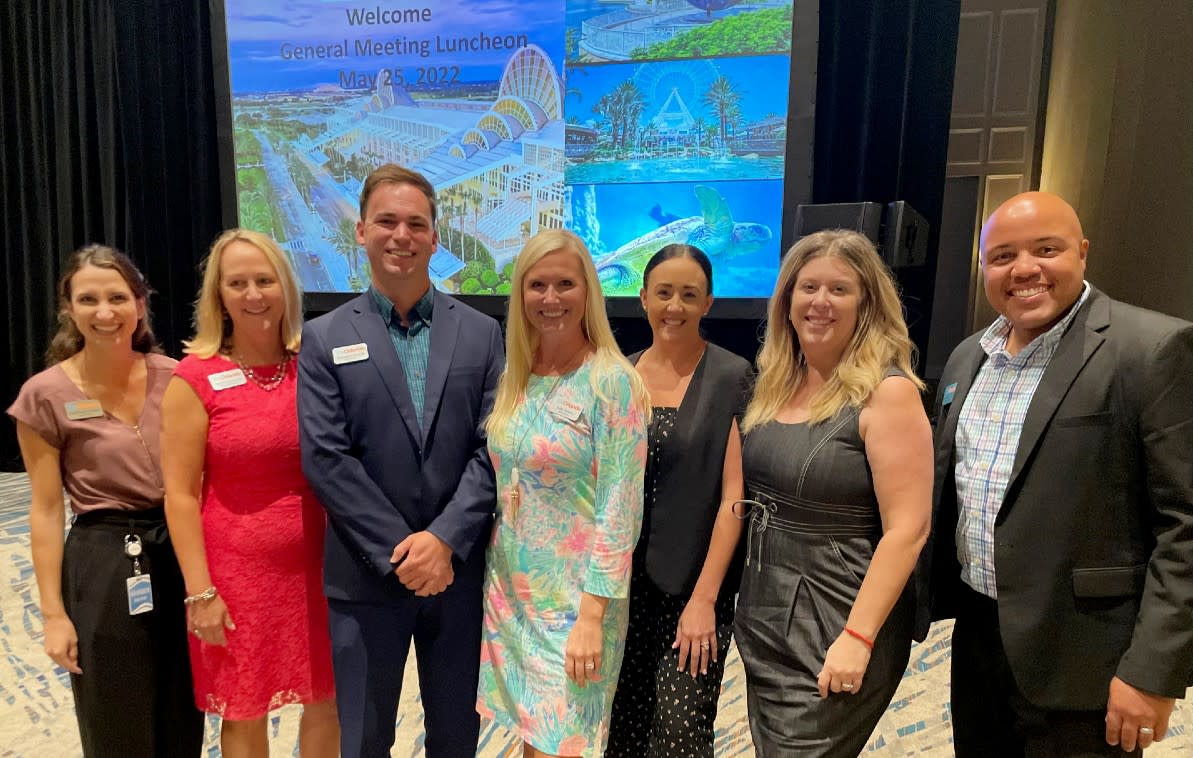 I-Drive Chamber Luncheon: On Wednesday, Visit Orlando team members attended the International Drive Resort Area Chamber of Commerce's monthly luncheon. It was great to hear guest speaker Kevin Thibault, new CEO of the Greater Orlando Aviation Authority, discuss the many enhancements transforming Orlando International Airport.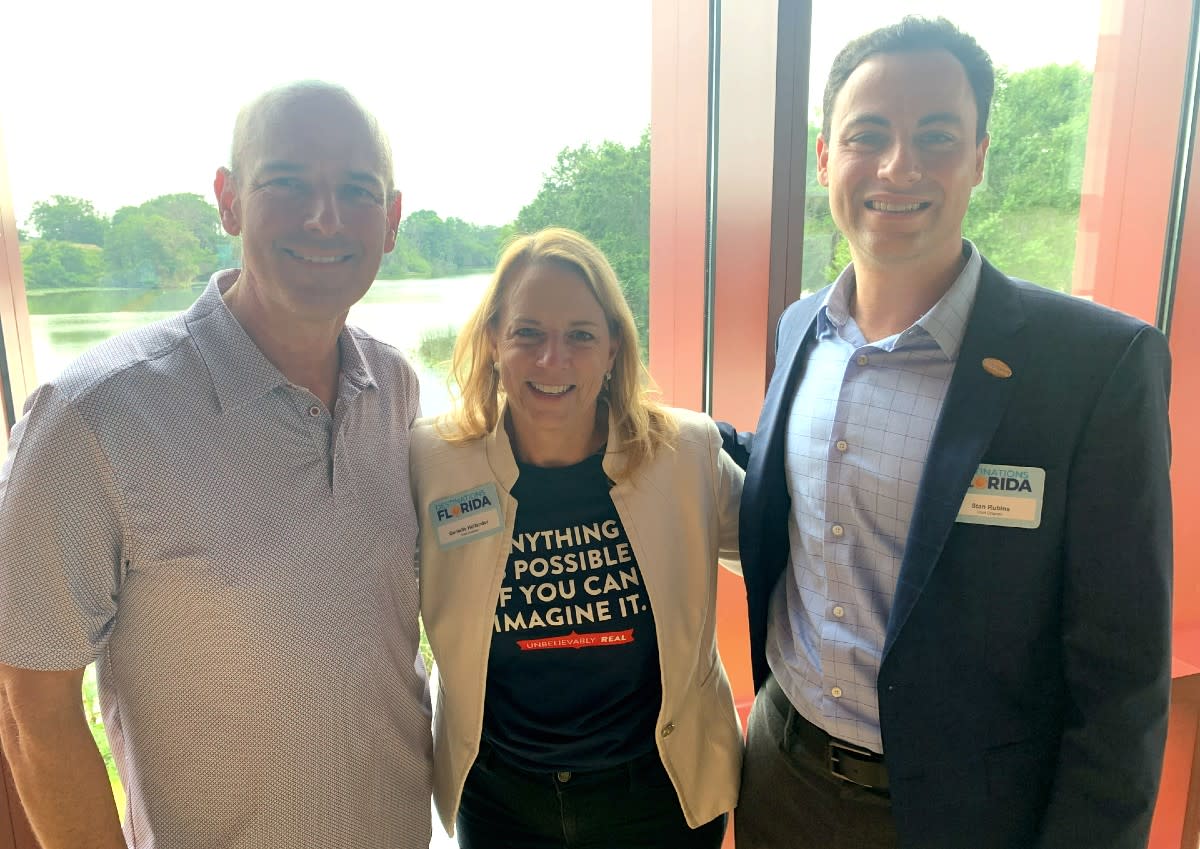 Destination Marketing Summit: Visit Orlando was well-represented this week at the 2022 Destinations Florida Destination Marketing Summit at Streamsong Resort in Bowling Green. Chief Marketing Officer Danielle Hollander delivered a presentation alongside Carol Johnson, senior principal client partner at Tripadvisor, on our groundbreaking partnership utilizing Amazon's Alexa voice technology to showcase Orlando's must-see neighborhoods. Visit Orlando team member Stan Rubins, senior corporate counsel, also attended.  

MEGACON: Congratulations to MEGACON for shattering its attendance record at the Orange County Convention Center. More than 140,000 fans showed up May 19-22 to experience a star-studded celebrity lineup, cosplay encounters, endless programming and more. Next year's event is scheduled for March 30 to April 2.
No. 1 for Memorial Day Weekend

Finally, let's take a moment to celebrate Orlando being AAA's top U.S. destination for Memorial Day weekend, with advance hotel bookings at 97% of pre-pandemic levels. I wish you and yours the best as we pause to honor our nation's fallen heroes and kick off what's shaping up to be a strong summer travel season for Orlando.