We're excited to share that 34 Orlando restaurants will be included in the inaugural edition of the Florida MICHELIN Guide. The selection is comprised of four Starred, seven Bib Gourmands and 23 Recommended. 
Yesterday's announcement at The Ritz-Carlton Orlando, Grande Lakes, serves as another milestone in the evolution of Orlando's world-class culinary scene — seasoning up even more reasons for travelers to choose (and thoroughly enjoy) America's most visited destination. The inaugural class includes:

One Star Award
Capa — Steakhouse
Kadence — Japanese/Sushi
Knife & Spoon — Steakhouse
Soseki — Sushi/Fusion 
Bib Gourmand Designation
Bombay Street Kitchen — Indian  
Domu — Ramen  
Papa Llama — Peruvian
The Ravenous Pig (Winter Park) — Gastropub  
Strand — American
Swine & Sons (Winter Park) — American  
Z Asian — Vietnamese
Recommended Restaurants
Bacán — Latin American
Black Rooster Taqueria — Mexican
California Grill (Lake Buena Vista) — American  
Cítricos — American, Regional Cuisine
Four Flamingos, A Richard Blais Florida Kitchen — Contemporary
Hawkers — Asian
Kabooki Sushi — Japanese, Sushi
Kai Asian Street Fare (Winter Park) — Asian
Maxine's on Shine — American
Morimoto Asia (Lake Buena Vista) — Asian
Orlando Meats (Winter Park) — American
The Pinery — American  
Pizza Bruno — Pizza
The Polite Pig — Barbecue  
Prato (Winter Park) — Italiani, Pizza
Primo — Italian  
Ravello — Italian
Sear + Sea — Steakhouse
Selam — Ethiopian
Se7en Bites — American, Bakery
Shin Jung — Korean
Sticky Rice — Lao
Tori Tori — Japanese
Congratulations, award winners, for your accomplishments! And a very special thanks for contributing to what makes Orlando Unbelievably Real. 

Read more about the featured restaurants here.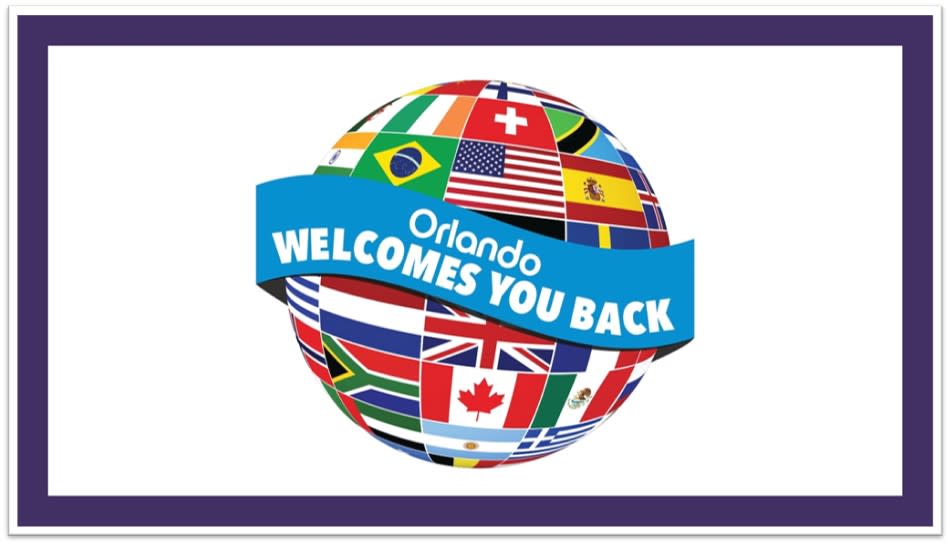 Pre-departure Testing Requirement for Inbound Air Travelers Lifted

We have just one more bit of news to reveal: Today, the Biden administration announced that the pre-departure testing requirement for inbound air travelers to the U.S. expires Sunday at 12:01 a.m. EDT. 
This news comes right on time for the summer season — one of the most anticipated seasons for travel — and we can expect to welcome an increased number of visitation from global travelers, business to thrive and a positive impact of our economy. 
Nationally, the U.S. Travel Association predicts an additional 5.4 million international visitors to the U.S. and $9 billion in travel spending.
At Visit Orlando, we're aiming to reach 80 million visitors by 2024 and are encouraged this news will play a major role in achieving our goal. This is a great step forward for inbound air travel and the return of international travel to the U.S.

We are excited and thank everyone that was involved in making this decision for international travelers and our travel and tourism industry.
Orlando Takes Center Stage at IPW

It was a huge week for Visit Orlando and the United States' travel industry, as together we held a highly successful IPW trade show at the Orange County Convention Center. 
 
U.S. Travel Association's IPW, is like the Super Bowl of international travel shows, drawing media, buyers and suppliers from across the globe. This year's event included over 4,800 delegates representing 60-plus countries. 
 
Here's a glimpse of how Visit Orlando showcased our entire destination: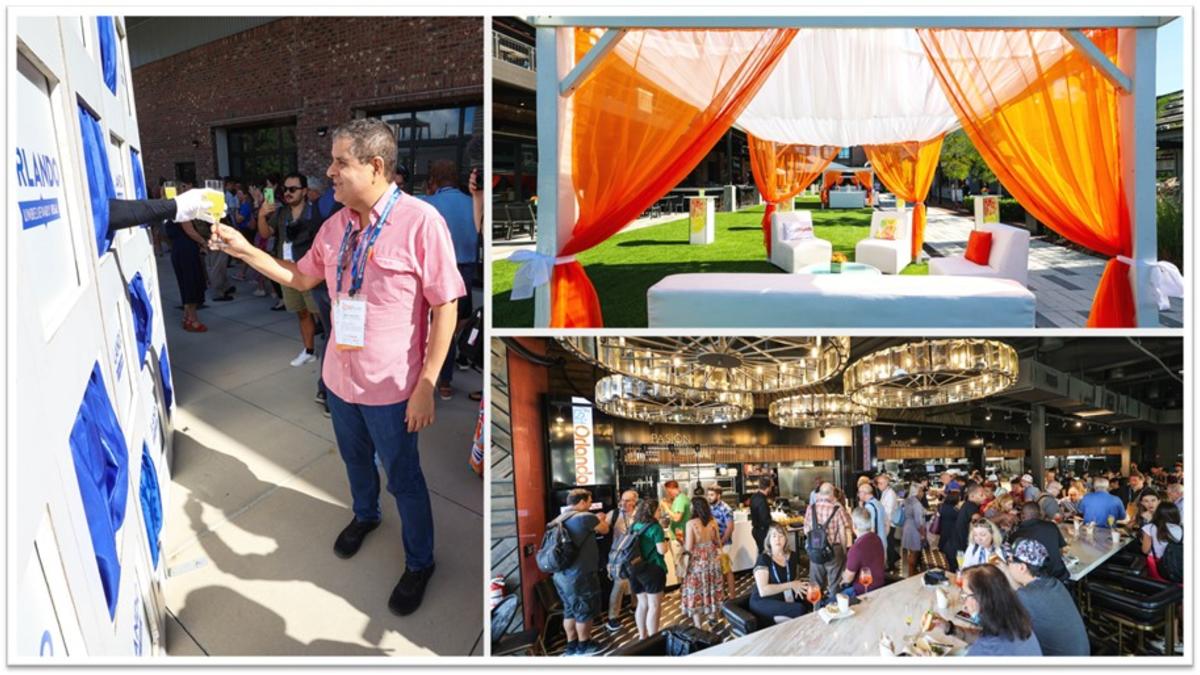 Media pictured at The Hall on the Yard in Ivanhoe Village for brunch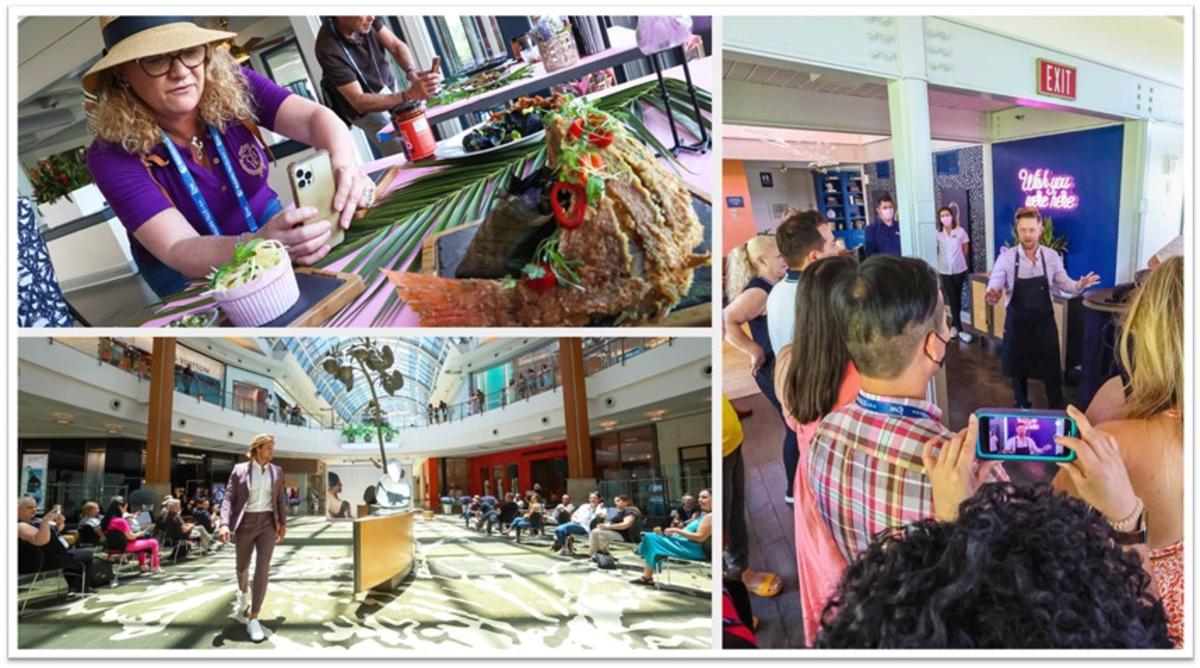 Travel media pictured at various locations during Visit Orlando press tours

Press Activities: Nearly 400 international travel media joined us for brunch at The Hall on the Yard in Ivanhoe Village before attending one of 12 unique tours across the region. Options included dining and shopping at premium malls, outdoor adventures in Orlando's local neighborhoods, visits to world-class theme parks and attractions, and more. In addition, our team held over 100 appointments with media to share the latest news in Orlando and help with future stories.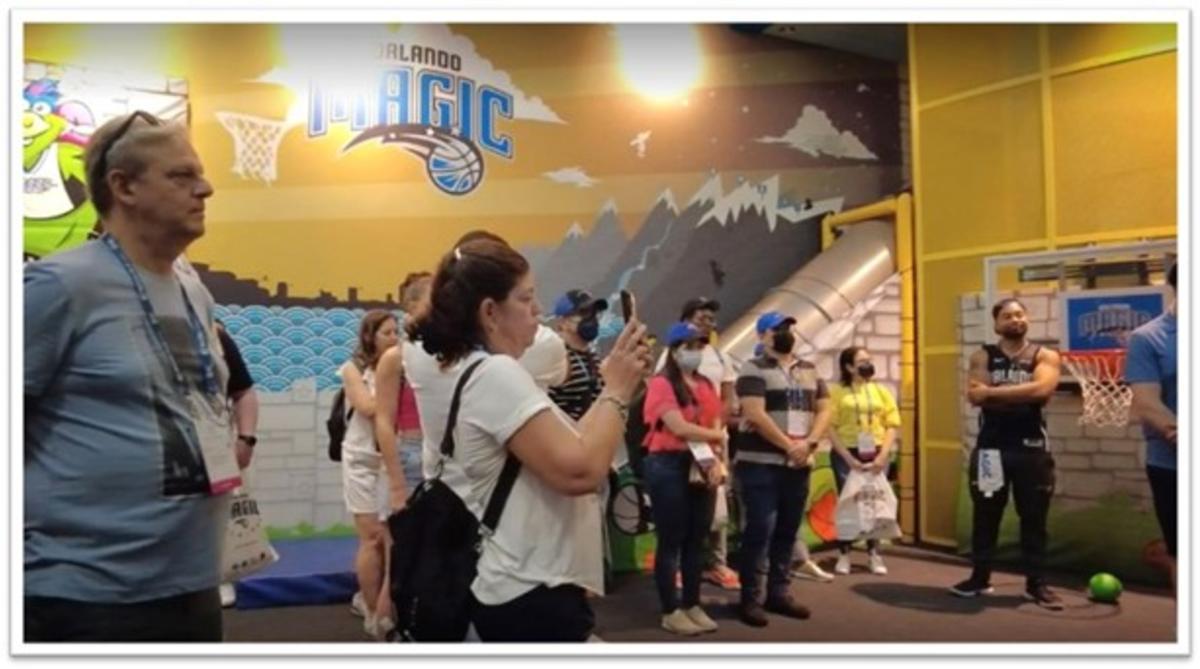 IPW delegates pictured at the Amway Center (Orlando Magic) during a Visit Orlando buyer tour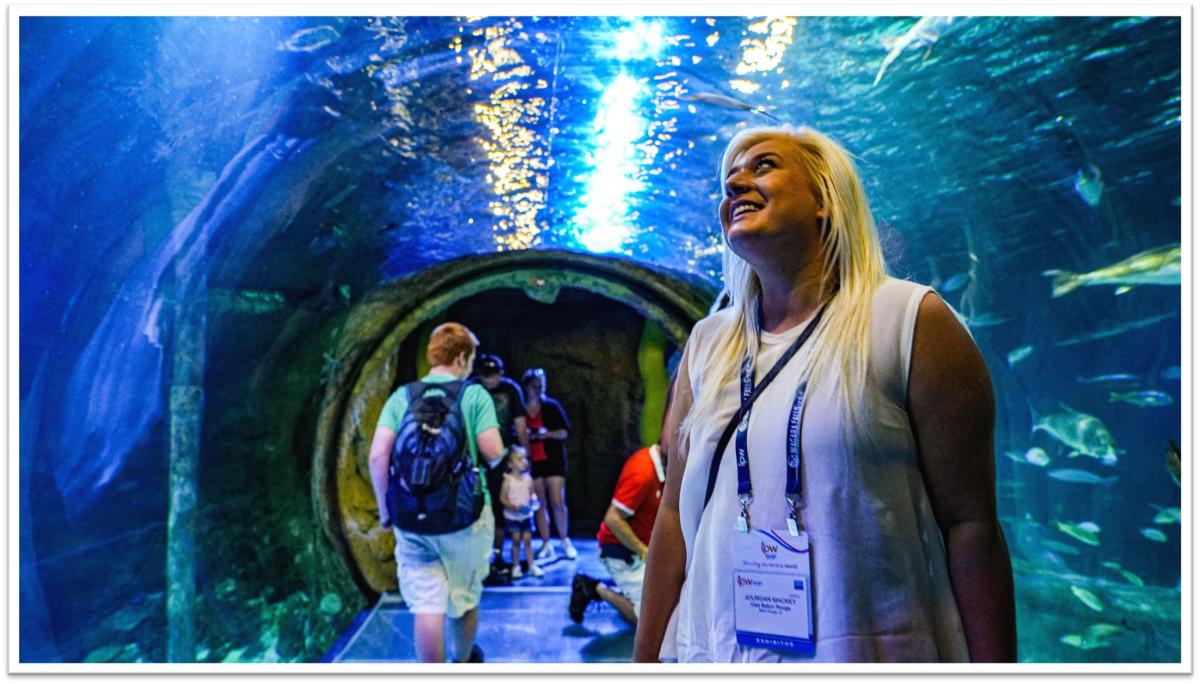 IPW delegates pictured during a Visit Orlando buyer tour

Buyer Tours: Part of the IPW experience included curated excursions for international travel buyers to visit specific areas of our destination. Tours were provided at I-Drive's ICON Park, Disney Springs, Kennedy Space Center, Wild Florida and an exclusive behind-the-scenes tour of the Amway Center hosted by the Orlando Magic.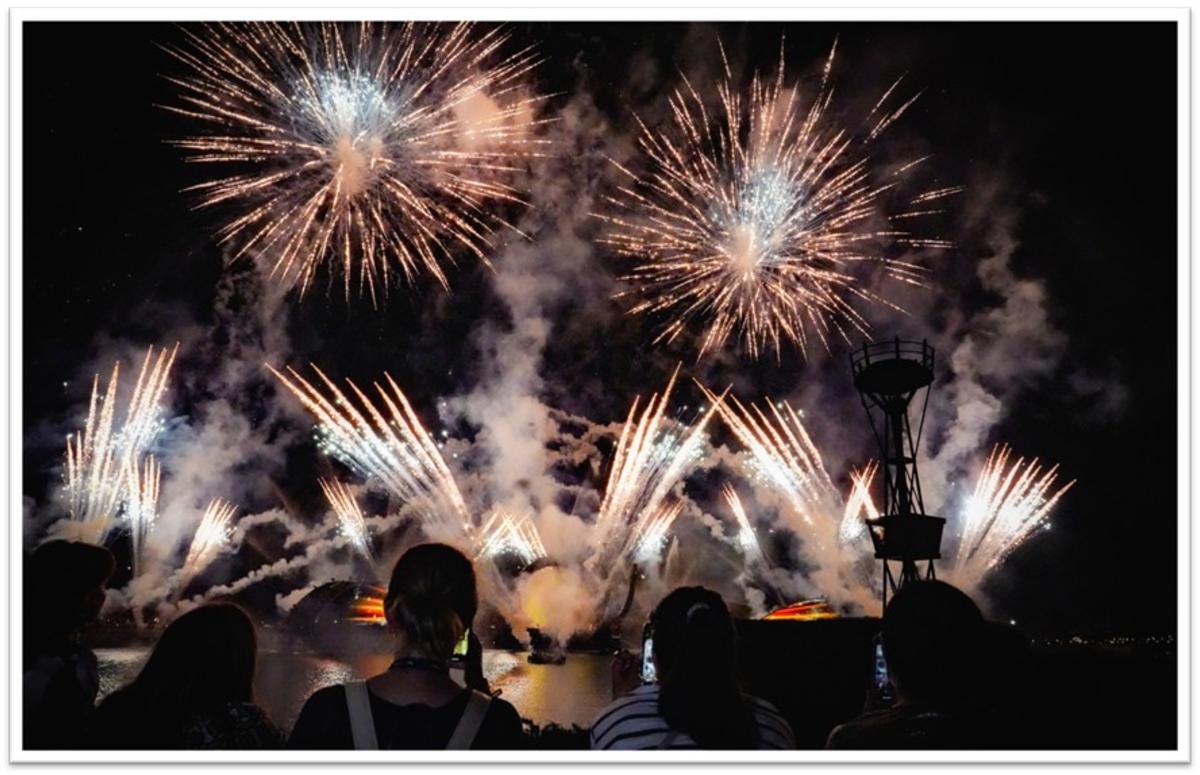 Opening event at EPCOT®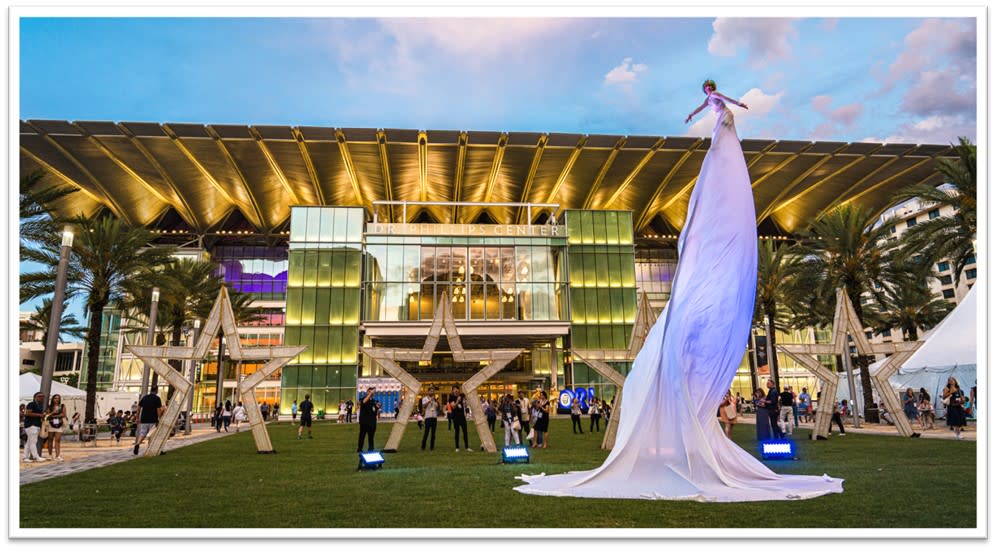 Destination Downtown event at the Dr. Phillips Center for the Performing Arts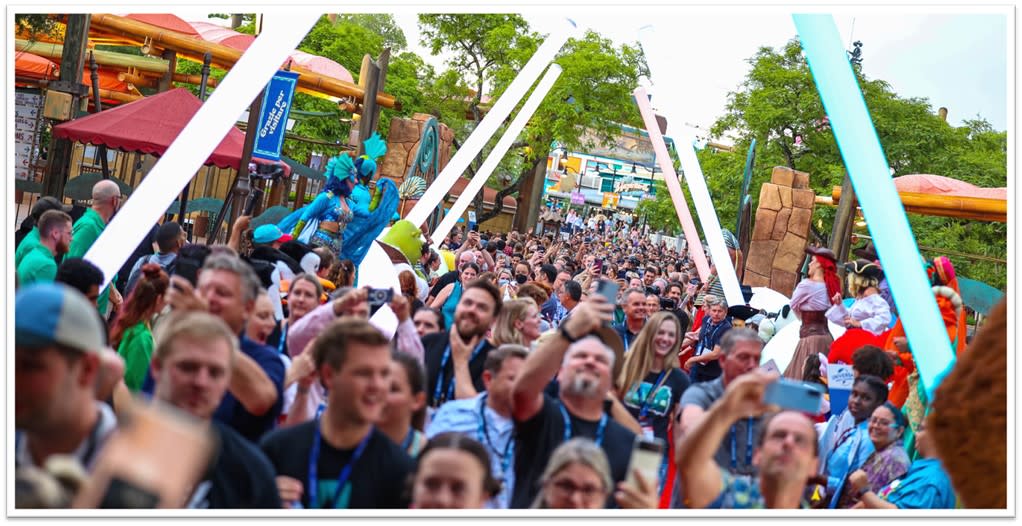 Closing event at Universal's Islands of Adventure

Evening Events: Each night featured an exclusive, Unbelievably Real experience for attendees — from fireworks and cultural tastings at EPCOT® … to live entertainment at the Dr. Phillips Center for the Performing Arts … to unlimited access to rides and attractions at Universal's Islands of Adventure. Thank you to Walt Disney World Resort, the City of Orlando's Downtown Development Board and Universal Parks & Resorts for partnering with us on these celebrations.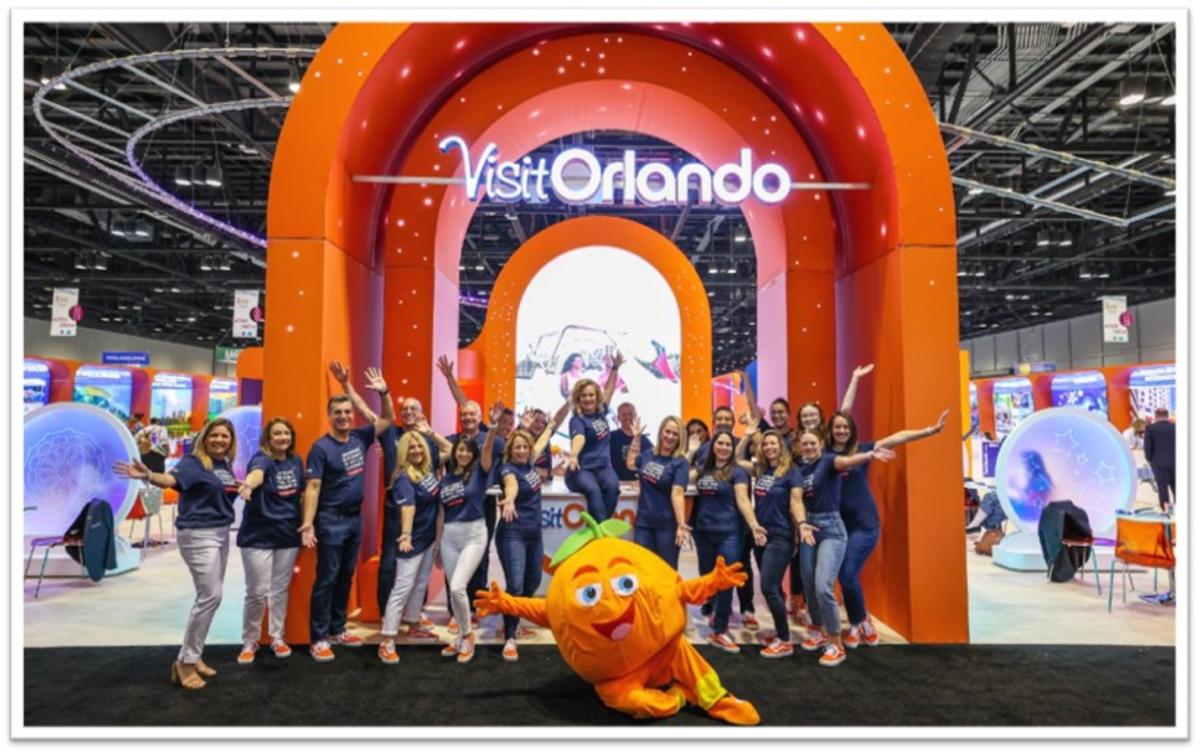 In Summary: IPW wouldn't have been such a success without the support and hard work of the U.S. Travel Association, Brand USA, Orange County Convention Center, Visit Orlando board and team members, local elected officials and industry partners. The following Visit Orlando member companies also exhibited, taking hundreds of appointments with travel buyers:
Andretti Indoor Karting and Games
Brightline
Caribe Royale Orlando
Coco Key Hotel and Water Resort
Downtown Orlando
Drive Shack
Florida's Space Coast
Fun Spot
Gatorland
GoPegasus
Gray Line Orlando
Highstar
Homebeds
ICON Park
Kaluah Tours
Magic Village Views
MCA Transportation
Mears Transportation
Orlando International Airport  
Orlando Magic
Orlando Sanford International Airport
Ramada Plaza Resort
Real Florida Adventures
Rosen Hotels & Resorts
Rosen Inns by Rosen Hotels & Resorts
Signia by Hilton Bonnet Creek
Simon
Stay Sky Hotels and Resorts
The Grove Resort
The Mall at Millenia
Wonderworks
Wyndham Garden LBV
Visit Orlando received great feedback and we look forward to representing Orlando next year in San Antonio, Texas, May 20-24.
Hotel Metrics

For the week ending June 4, Metro Orlando hotel occupancy was 68.9%, flat from last week's 68.8% and tracking closely to pre-pandemic levels (70.6% for the same week in 2019). Average daily rate fell $3.08 to $144.60 but remains $28 higher than in 2019.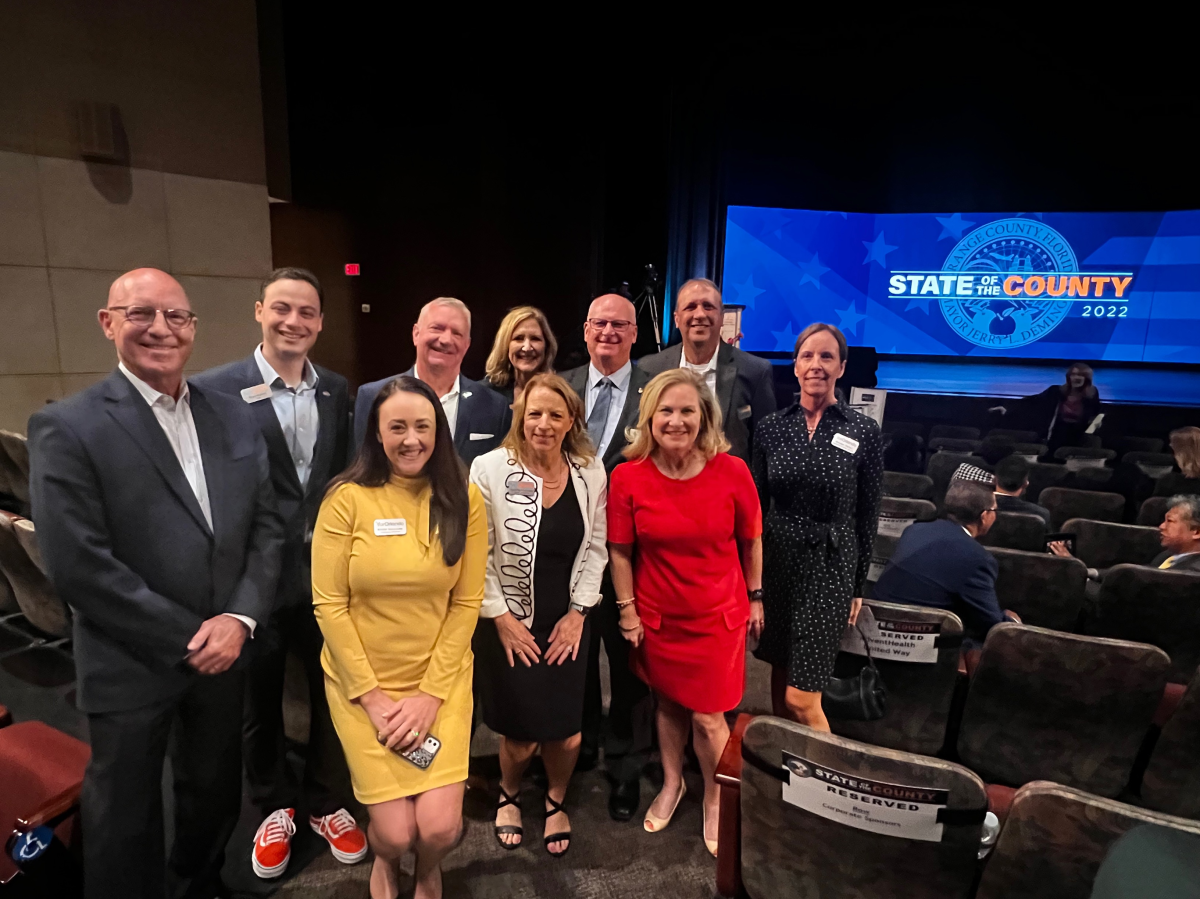 Across the Industry

State of the County Address: Today, Visit Orlando team members had the pleasure of attending Orange County Mayor Jerry Demings' 2022 State of the County address at the Orange County Convention Center. Mayor Demings highlighted the accomplishments of Orange County Government and its regional and local partners over the past year, including Tourist Development Tax collections, expansions at our world-class theme parks, and our region's new global brand, Unbelievably Real. Watch the full address here.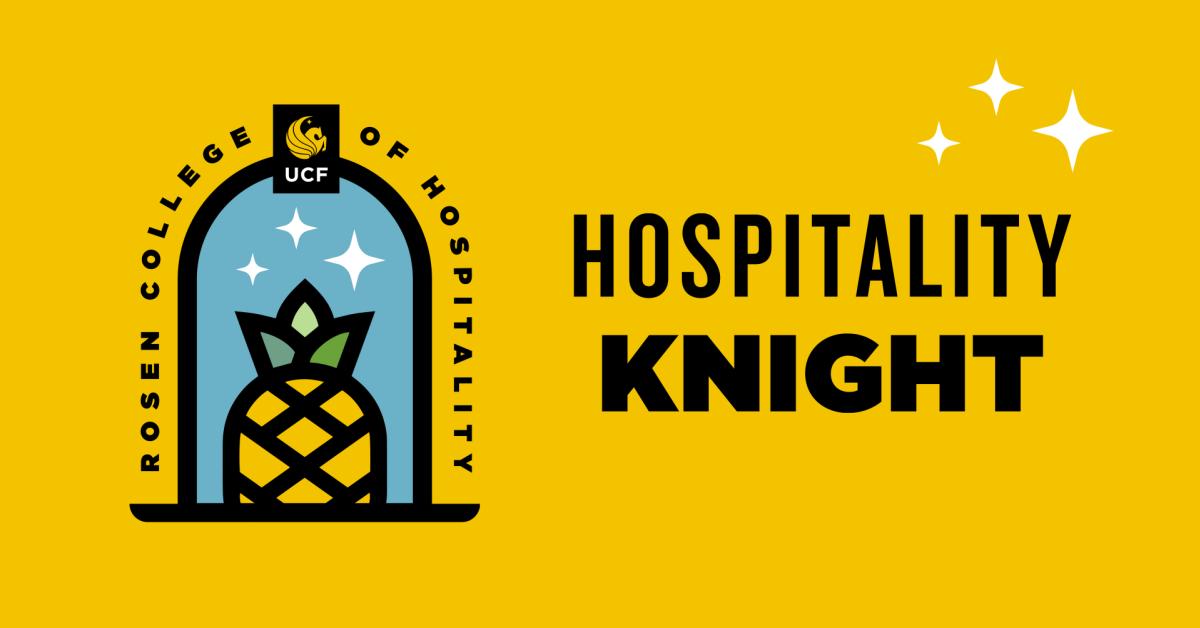 UCF's Hospitality Knight: The UCF Rosen College of Hospitality Management is hosting its Hospitality Knight June 16. The event industry panel will include Visit Orlando CMO Danielle Hollander; Robert Agrusa, president and CEO of CFHLA; Marco Manzie, president at Paramount Hospitality; and Mark Tester, executive director at OCCC. Register here. 

Brand USA and Disney Partnership: Brand USA and Walt Disney World have teamed up to create a new marketing campaign aimed at international tourists. The effort is part of Brand USA's United Stories campaign, started three years ago to highlight national landmarks and smaller destinations. See the video here. 
 
Secretary Raimondo Announces New Travel and Tourism Strategy: Earlier this week, U.S. Secretary of Commerce Gina Raimondo announced a five-year National Travel and Tourism Strategy to attract more international visitors (90 million) to the U.S. by 2027 and generate $279 billion to support domestic travel workers and businesses. Learn more.