Sunday marks the start of National Travel & Tourism Week (NTTW), the annual celebration of our industry's enormous impact in communities across America. 
 
This year's theme is "The Future of Travel," and we've planned multiple activities to showcase how Visit Orlando is helping our economy, member companies and area residents usher in a brighter tomorrow.  
 
To learn more about NTTW, including how you can join us in promoting it on social media, check out this toolkit from the U.S. Travel Association.    
 
Here's what we have in store:

SUNDAY, MAY 1: Kicking off the festivities, we're launching an "Explore Your Own Backyard" campaign that will utilize billboards, social media ads and promotional giveaways on radio stations WMMO, WDBO, XL 106.7, Magic 107.7 and Spanish-language Rumba 100.3. The campaign encourages area residents to "discover something new" and includes messaging on tourism's many benefits to our quality of life.  
 
MONDAY, MAY 2: At Orlando International Airport, we'll be providing "Transportation Tourism Tips" to bus, taxi and rideshare drivers in the form of free swag and educational materials that explain tourism's positive impact on Central Florida. Alongside our partners from the Orange County Convention Center, we'll also remind drivers that they play an important role in welcoming our leisure and business travelers, including those coming to Orlando for the global IPW travel tradeshow June 4-8.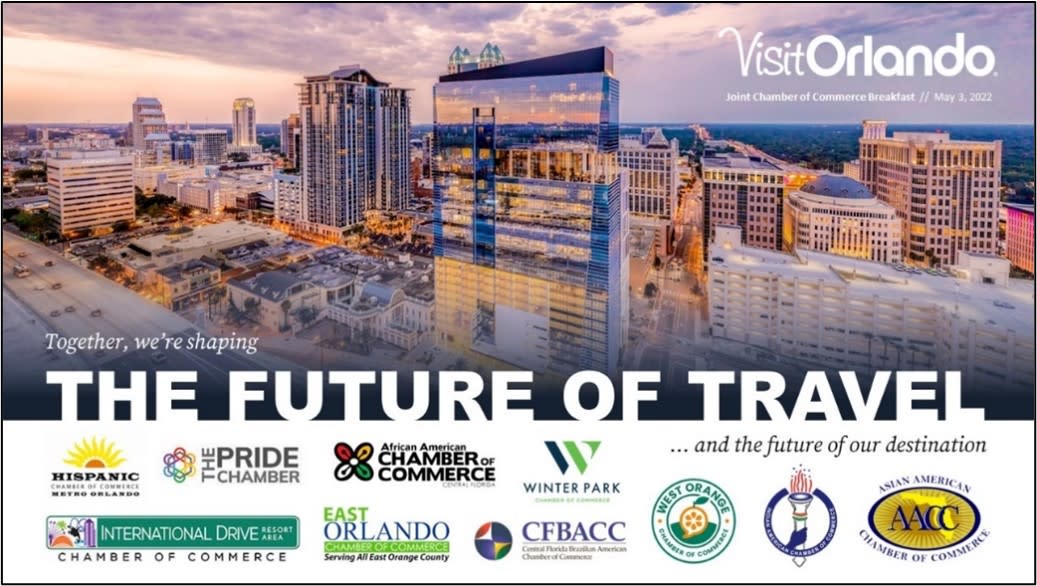 TUESDAY, MAY 3: Part of our efforts over NTTW focus on reaching out to the business community and reiterating the importance of travel to our local economy. Board members from 10 regional and diversity chambers of commerce will join us in the morning for a presentation on how we're shaping the future of Orlando's tourism industry. 
 
WEDNESDAY, MAY 4: We'll be honoring Orlando's hospitality workers — from lodging and dining to entertainment, attractions and events — with a gallery of photos on our Facebook page. Rebuilding America's workforce is key to the future of travel, and we want to spotlight the front-line employees who play such a vital role in our destination's success. You can participate by posting pictures of your team members and fellow workers — use the #NTTW22 hashtag and tag us @VisitOrlando.





THURSDAY, MAY 5: One of our three signature luncheons each year, Visit Orlando's Travel & Tourism Event, takes place at the Orange County Convention Center's Valencia Ballroom. Several students from area high school magnet programs and UCF's Rosen College will be on hand, so make sure take the time to engage with them, as they are the future of our industry. Seats are filling up fast, so register today. 
 
The morning general session will feature Chris Davidson, EVP of travel intelligence at MMGY Global, speaking about the future of tourism and how planners and attendees view business events moving ahead. Visit Orlando team members Mike Waterman, chief sales officer, and Maria Henson, director of market research and insights, will provide Orlando's meetings and conventions update and travel industry outlook. 
 
During the luncheon, U.S. Travel Association President and CEO Roger Dow will speak on the state of our industry and what's next. Our keynote panel of industry experts — Peter Scott, CEO at American Academy of Optometry, and Jody Mosley, vice president of operations at Emerald Expositions — will share their experiences of innovation in business meetings and how it may evolve in the future. 
 
FRIDAY, MAY 6: To cap the week, we're holding a Visit Orlando staff appreciation event at Lake Nona's Boxi Park. I am so proud of our team's strong, ongoing efforts to advance the Orlando brand and support our destination's economic recovery. Each team member plays a vital role in our success, and it's a pleasure to call them my colleagues.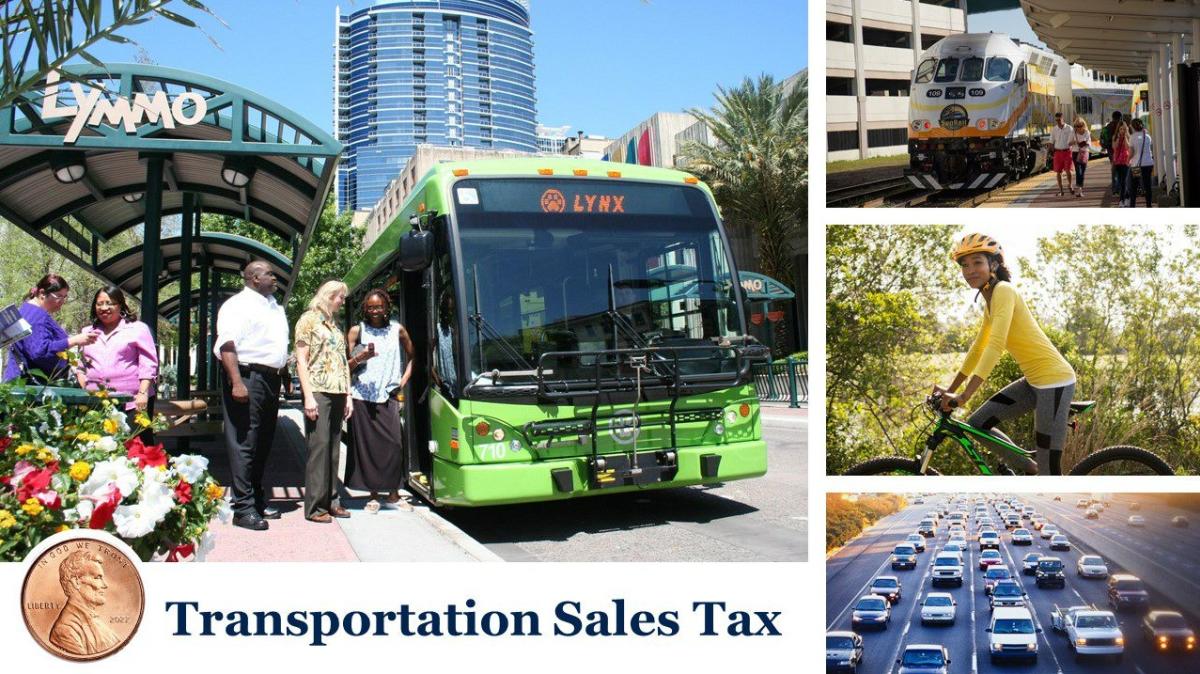 Orange County Voters Will Have Important Choice in November 

On Tuesday, Orange County commissioners agreed to advance Mayor Jerry Demings' transportation sales tax proposal and place it on November's general election ballot. Visit Orlando will partner with Orange County, the Orlando Economic Partnership and CFHLA to ensure our members and partners have the information needed to make an informed decision. 
 
We believe the vote is another step forward in an important investment in Orlando's transportation infrastructure that will serve both travelers and visitors. To continue to be a top global destination, a solid transportation infrastructure is critical. This has been a glaring gap for Orlando that can be, and now is, on its way to being solved, with visitors making a significant contribution. Traditionally, visitors to Orange County pay 51% of the sales tax collected. 

Read more.

Positive News in March Employment Report​

The state labor report for March showed a healthy monthly increase in jobs (3,400) for the leisure and hospitality industry, which now stands at 90% of pre-pandemic employment levels.  
 
The industry is broken into three sectors: Food services and drinking places is at 98% of February 2020 employment; arts, entertainment and recreation is at 88%; and accommodations is at 80%. 
 
Overall, Metro Orlando's unemployment rate was 2.9%, a decrease of 0.5 percentage points from the previous month and the lowest rate since February 2020.

Weekly Hotel Occupancy Slightly Ahead of 2019 Levels

Metro Orlando occupancy for the week ending April 23 was 78.9%, up from last week's 75.6% and slightly ahead of 2019's levels for the same week (78.7%). Average daily rate jumped back up to $171.77 from $168.03 for the previous week and remains significantly above 2019's levels ($130.01).

In The News

News 13: Universal theme parks continue pandemic recovery 

WESH Online: Major expansion planned for Orlando International Airport 

BizBash: 10 new venues in Orlando for spring 2022 meetings and events 

Travel Correspondence: Orlando's top spring and summer events for LGBTQ+ visitors 

TravelPulse: What Google search data tells us about summer travel 

Travel Weekly: For the first time, leisure-travel air sales top pre-pandemic levels