Visit Orlando is excited to share that Orange County's Tourist Development Tax (TDT) collections were historic for June 2022 — the third highest monthly collections ever recorded and yet another sign of progress for our destination.

TDT revenues, which originate from a 6% levy on short-term lodging, totaled $32.3 million in June 2022 48.9% over June 2021, $29.7 million higher than June 2020 and $4.3 million more than May 2022.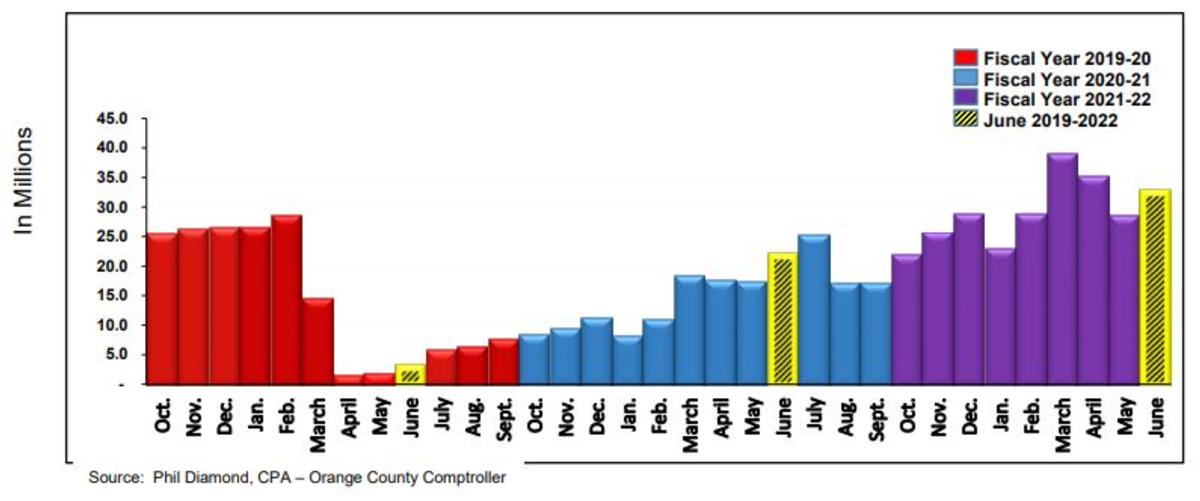 Both leisure and convention occupancy levels saw a boost in June, due to the peak summer travel season and several successful events at Orange County Convention Center, including AAU Volleyball, Premier Orlando and U.S. Travel Association's IPW. For the month of June, hotel demand exceeded 2019 levels by 3%.

Through our sales and marketing efforts, Visit Orlando is proud to drive leisure and group visitation that generates billions of dollars in economic impact for our community.

Weekly Lodging Results: For the week ending July 30, 2022, Metro Orlando occupancy was 74.9%, down from last week's 81.8% but just a few percentage points shy of the same week in 2019 (77.4%). Demand grew 9.9% from last year and 1% from 2019. Average daily rate fell to $136.08 from $145.23 last week but is still up significantly from 2019 ($110.19). 
Indie Campers Expands Operations to Orlando

Global experiential travel brand, Indie Campers, has chosen Orlando as the next U.S. city to expand its operations. The Lisbon, Portugal-based company first entered the U.S. in late 2021 and its Orlando pick-up center located in Downtown Orlando is the company's seventh domestic location. Our region's hospitality industry, world-class tourism and large draw to international visitors helped inspire Indie Campers' expansion into the Orlando market. A special thanks to our partners at Orlando Economic Partnership and all who work tirelessly to make Orlando a place for firms from across the globe to expand operations.  
 
Now, visitors and residents alike can experience Orlando in a new, one-of-a-kind way. Available vehicles include campervans with an array of state-of-the-art camping amenities including kitchens, bathrooms and the capacity to sleep up to four travelers. Find more information here. 


Visit Orlando's Signature Luncheon

We are a couple weeks shy of Visit Orlando's Insights Luncheon & Economic Forum, Aug. 23 at Hilton Orlando. As one of our three annual signature luncheons, this informative and educational event is not one to miss.

During the morning session, Anirban Basu, chairman and CEO at Sage Policy Group, and Visit Orlando's director of market research and insights, Maria Henson, will share economic insights and forecasts. Raven Solomon, global diversity, equity, and inclusion thought leader and luncheon keynote speaker, will share how to be an inclusive leader and provide necessary steps to better attract and retain the future of the workforce through an often-overlooked lens.

Spots are filling up fast! Register here and email Kelly Kinney for details.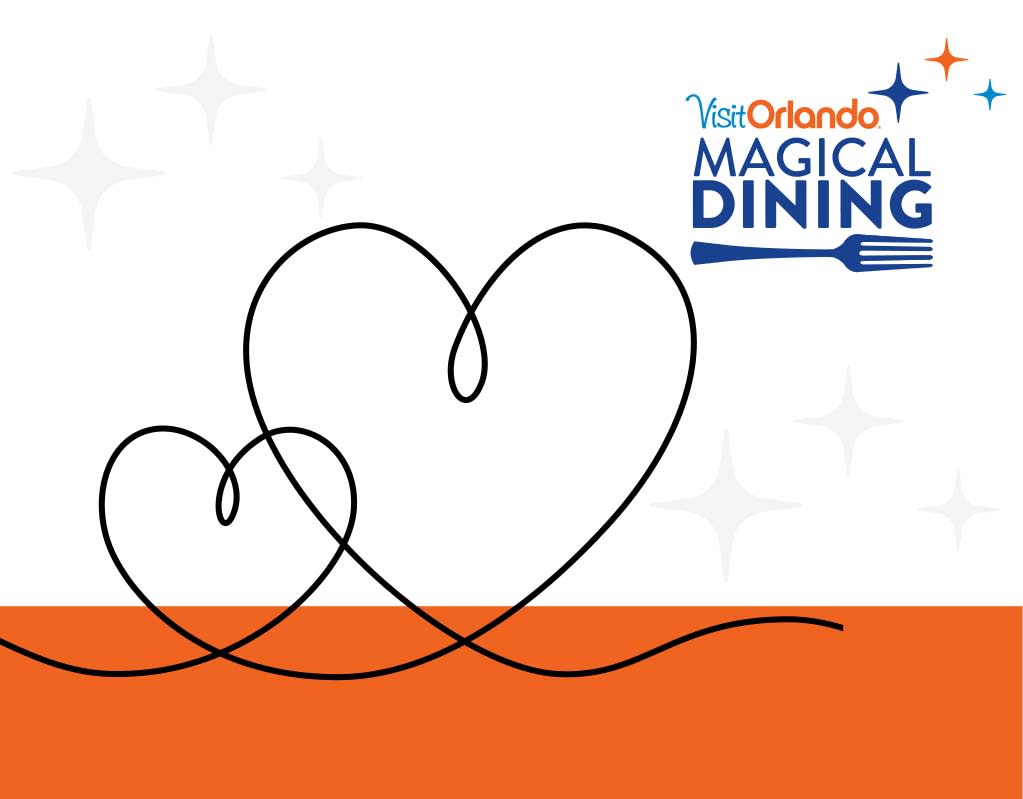 Behind the Scenes: Visit Orlando's Magical Dining

An important aspect of Visit Orlando's Magical Dining is the benefit it provides to local nonprofits. Which means that, in addition to offering outstanding meals at great value prices, it provides the opportunity to support an outstanding cause.

Recently, our team interviewed Allison Chase, president and CEO at The Able Trust, and Chip Byers, owner at Rita's Italian Ice Central Florida and a member of the board of directors at The Able Trust, for a special video that will be released in the coming weeks. Facing adversity and breaking professional barriers, Chip was connected to The Able Trust to support their mission providing Floridians with disabilities opportunities for successful employment.

Stay tuned to learn more about how Visit Orlando's Magical Dining will support The Able Trust's High School High Tech program in Orange County.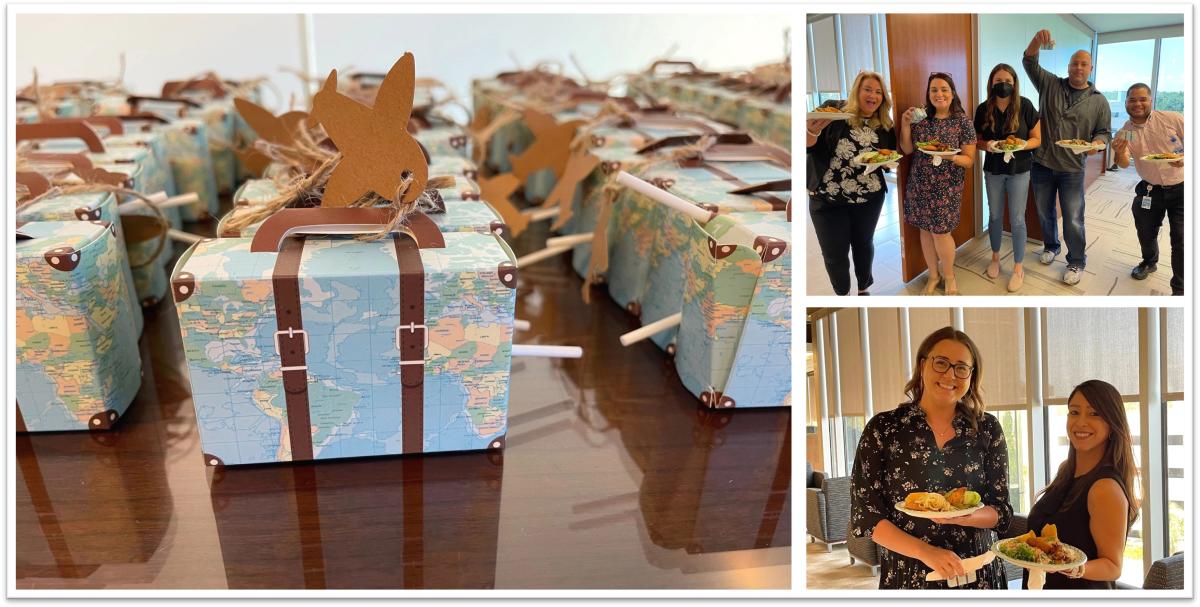 Tastes of the World Event

As part of our strategic initiative to promote diverse cultures and support our core values, Visit Orlando's diversity, equity and inclusion committee hosted "Tastes of the World" for Visit Orlando's entire team to enjoy international cuisine. The catered foods included selections from Black Bean Deli, Mexican Camel, Tibby's New Orleans Kitchen and two restaurants recently recognized by the MICHELIN Guide, Bombay Street Kitchen (Bib Gourmand) and Sticky Rice (Recommended). 



OrlandoLive! On the Road to the UK

Visit Orlando in partnership with Walt Disney World Resort, Universal Orlando Resort and SeaWorld Parks & Entertainment will return to the UK in September for Orlando Live!, a series of innovative in-person training events. The experience will consist of representatives from Orlando providing UK travel advisors with the latest updates on what's new in the destination, lively game sessions, opportunities to win prizes and more. Kicking off Sep. 12, Orlando Live! will be in Glasgow, followed by Manchester on Sep. 13 and London Sep. 15.
Around the Destination

New International Chamber: Last night, Visit Orlando attended the inaugural board of directors installation event at Orlando City Hall. The chamber is a glowing example of our region's cultural diversity and commitment to collaboration for continued economic growth. Congratulations and welcome to the new Central Florida International Chamber of Commerce!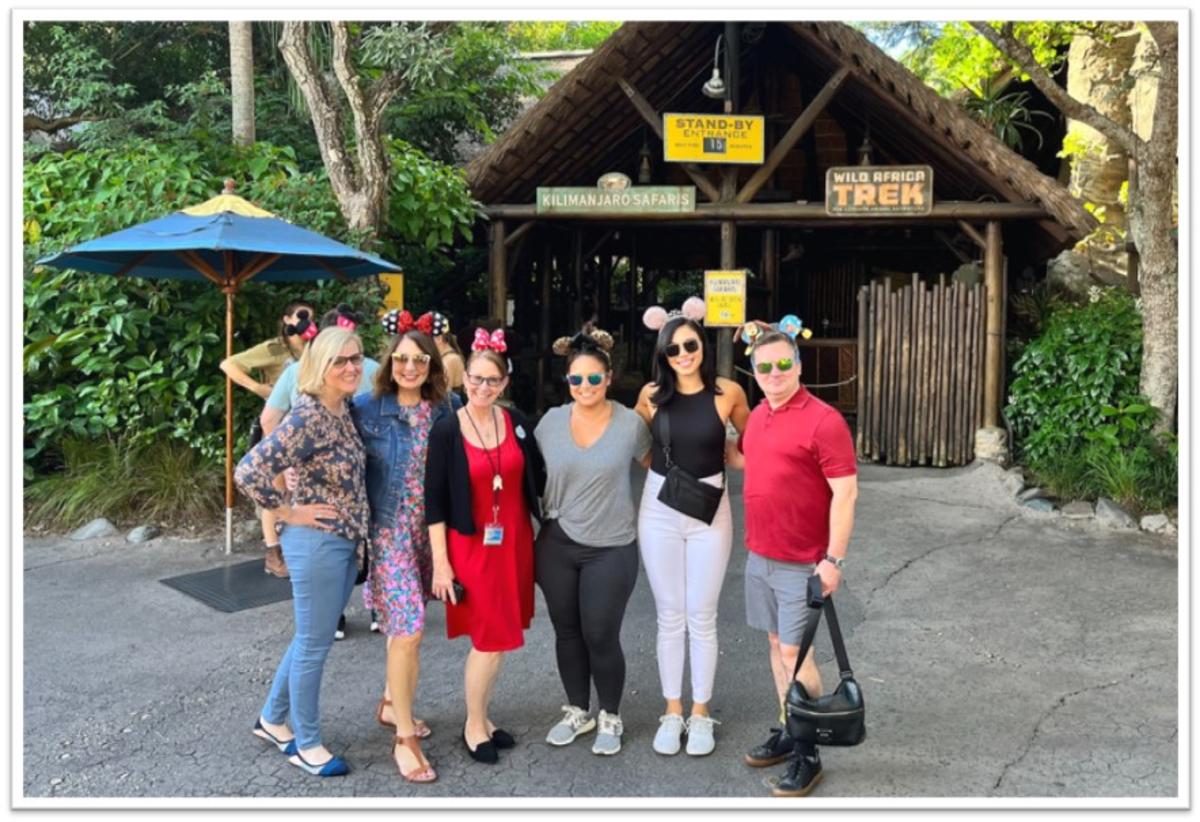 Healthcare Information and Management Systems Society: Visit Orlando team members Hayat Pronovost, national accounts director, and Carolyn Martin, destination experience senior manager, along with Donna Dixon, senior sales manager at Disney, welcomed Healthcare Information and Management Systems Society (HIMSS) to Orlando. While exploring venues for their 2024 convention, they had the opportunity to experience fun at Disney's Animal Kingdom Theme Park, eat a private dinner at EPCOT and more.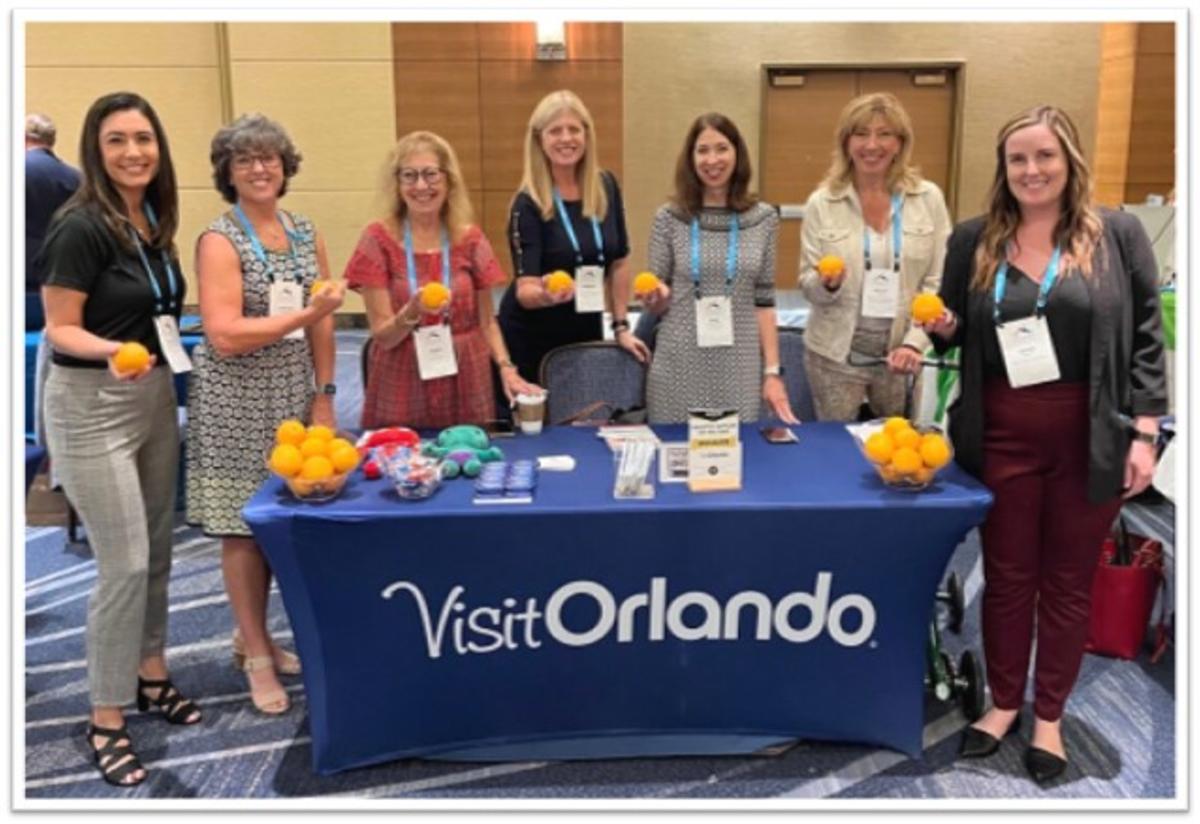 Meetings & Incentives Supplier Summit: Visit Orlando team members along with seven of our partners attended the Meetings & Incentives (M&I) annual tradeshow. The event included more than 150 M&I clients and associates, and consisted of a tabletop tradeshow, networking reception and buyer appointments. Prior to the show, a virtual general session was held to provide a state of the union focused on trends and notably, M&I awarded Visit Orlando with the Moxie Award for Industry Supplier of the Year.