The annual celebration of Hispanic Heritage Month, Sept. 15 to Oct. 15 is a wonderful opportunity to recognize and celebrate the valuable contributions, vibrant culture and dynamic history of Central Florida's Hispanic community. Nearly 35% of Central Florida's population identifies as Hispanic or Latino, creating opportunities to celebrate Hispanic cultural influence this month and beyond.  
As a welcoming and inclusive destination, we honor and celebrate the rich tapestry and vibrant heritage of Hispanic and Latino culture throughout the year. We forge meaningful collaborations with local influencers and partner with national and international organizations to spotlight the communities, festivals, concerts, and sporting events that distinctly define Hispanic culture. 
 
These partnerships strengthen Visit Orlando's efforts to share the unique diversity of our destination both nationally and internationally. We recently teamed up with Instagram influencer Laurita Tellado for a social media takeover at Tapa Toro Tapas Bar & Paella Pit, featuring live entertainment and culinary dishes exclusive to Orlando.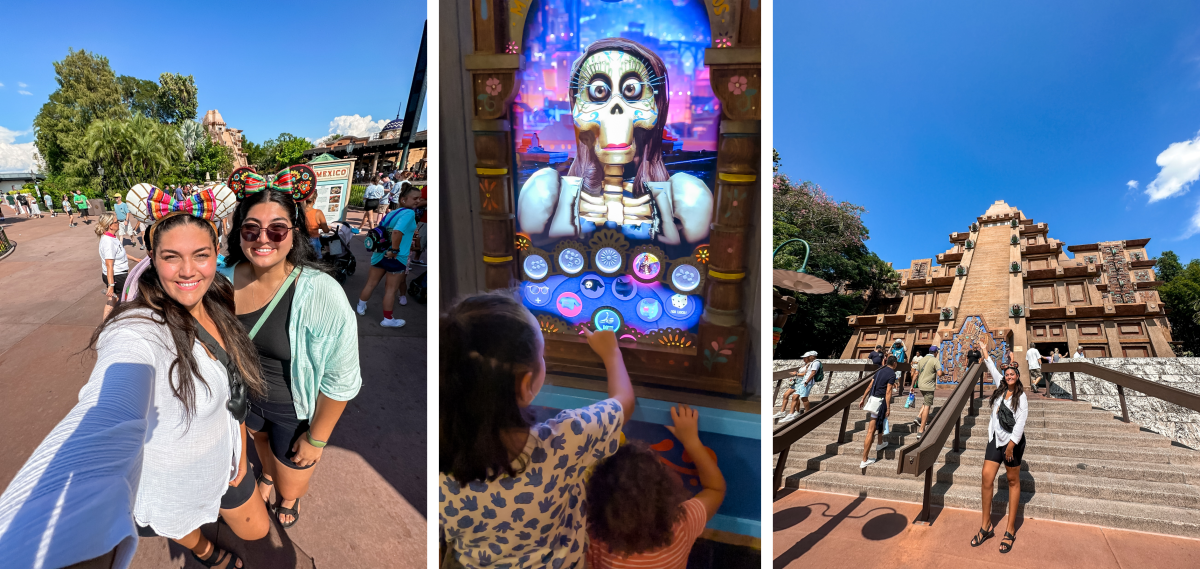 A significant part of our annual multicultural campaign includes our partnership with Univision to create a custom video series honoring Orlando's diverse Hispanic food and music to celebrate Hispanic Heritage Month. The in-language TV vignettes will run on Univision's Despierta America and its social channels in September and October.  
We also have a Hispanic Heritage Month blog that provides updated information on current events. It is regularly updated with new details on the latest exhibits, live music performances and dining experiences.   
This weekend, we are honored to serve as the host city for the 2023 United States Hispanic Chamber of Commerce National Conference. This national organization advocates for its network of more than 260 local chambers and business associations nationwide. The event brings more than 2,000 attendees to our destination during a three-day summit.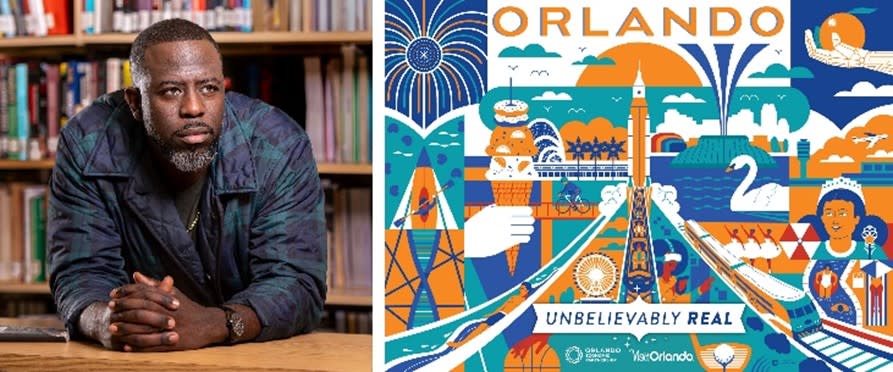 Orlando is Unbelievably Real!
Visit Orlando created a new video featuring City of Orlando Poet Laureate Shawn Welcome performing his original poem "Unbelievably Real". Shawn has been instrumental in sharing the Orlando experience and our region's Unbelievably Real brand with the world through his powerful words. Earlier this year, he presented the poem in person during a Visit Orlando press conference at IPW in San Antonio and on #407Day as part of the unveiling of the Unbelievably Real mural in downtown Orlando, located on the corner of Orange Avenue and Pine Street. The poem is a unique and engaging way to describe our destination holistically and it is to be unbelievably real. We encourage you to watch the video and share it with your network.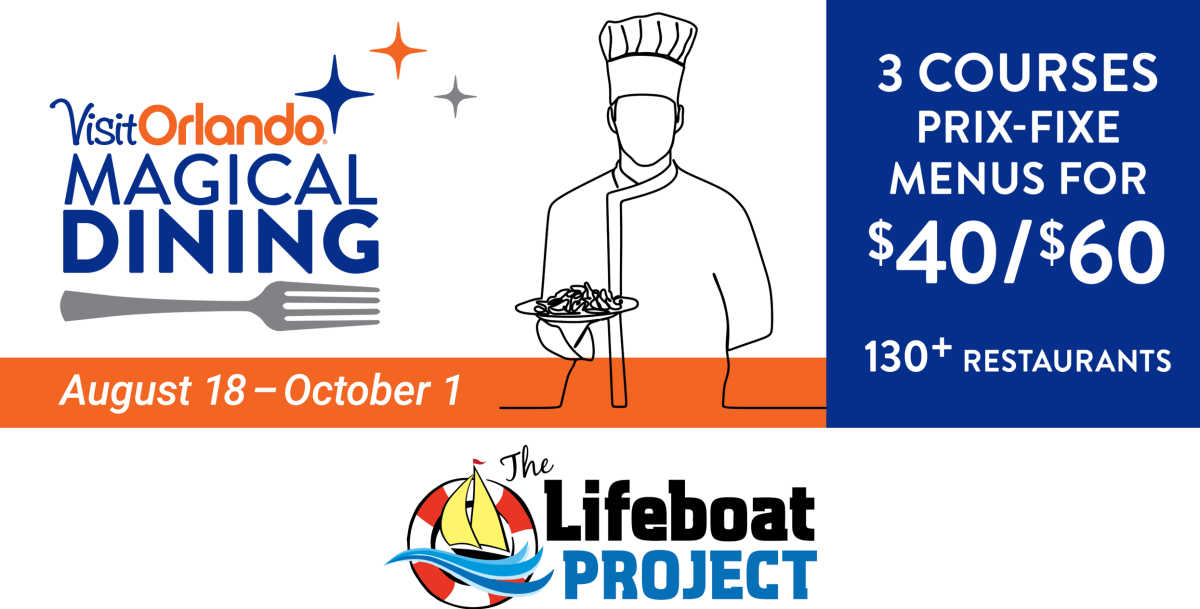 Make Your Reservations for Visit Orlando's Magical Dining
As we approach the final week of Visit Orlando's Magical Dining, go ahead and take advantage of the many restaurants offering three-course menu options from a variety of cuisines during Visit Orlando's Magical Dining. A record-breaking 132 restaurants across Central Florida, including nine restaurants featured in the MICHELIN Guide and 22 first-time participants, are participating in this annual signature event. The program offers two pricing tiers at $40 and $60 for the first time. Your stomach and heart will be full because, with every meal purchased, one dollar from each $40 menu and two dollars from each $60 menu will benefit The Lifeboat Project and six local nonprofits in each of Orange County's six commission districts. Make your dinner reservations before the program ends on Oct. 1.
Key Tourism Indicators
For the week ending September 16: Metro Orlando occupancy was 63%, up from last week's 58% rate but down 6.8% from the same week last year. ADR for the week was $176.60, which shot up from $159.44 last week and up 4.2% from the same week last year.
Industry Employment: The state labor report for August showed a small increase in overall employment in the Orlando MSA with a gain of 16,000 jobs (+1.1%) from July's report. The Leisure and Hospitality sector within the Orlando MSA gained 3,300 jobs from July to August and is now at 104% of pre-pandemic employment. The sector is comprised of three areas:
Food Services and Drinking Places grew by 2.6% from July to August. The sector is currently at 106% of February 2020 employment.
 
Arts, Entertainment and Recreation fell by 0.2% from July to August. The sector is currently at 105% of February 2020 employment.
 
Accommodations grew by 0.4% from July to August. The sector is currently at 99% of February 2020 employment.
Around the Destination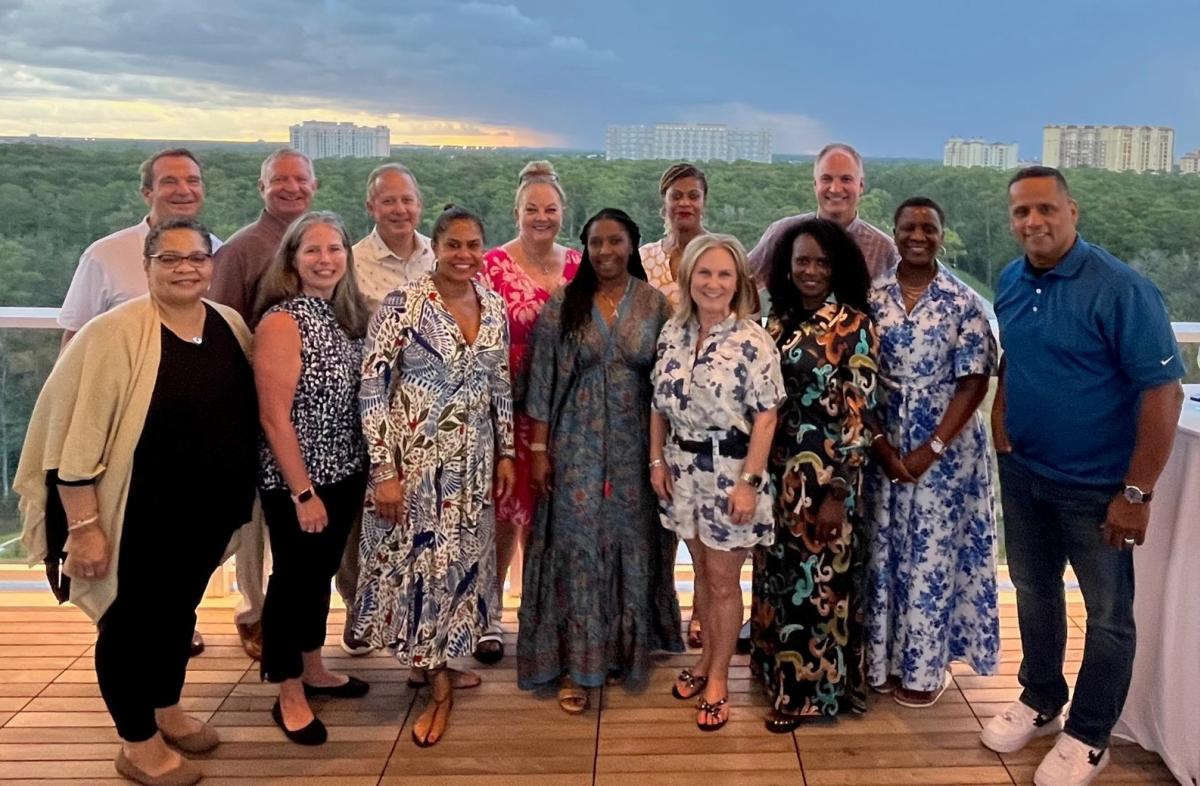 ASAE Five-Star: This week, Visit Orlando hosted the American Society of Association Executives (ASAE) for its signature Five-Star Weekend at Signia By Hilton Orlando Bonnet Creek. The four-day event was featured  educational sessions and destination experiences, including Shingle Creek Kayaking, a Winter Park Boat Tour, a behind-the-scenes tour of Cirque du Soleil "Drawn To Life" and a tour at the Charles Hosmer Morse Museum of American Art. The event is exclusively created for association CEOs to network and discuss critical issues associations face.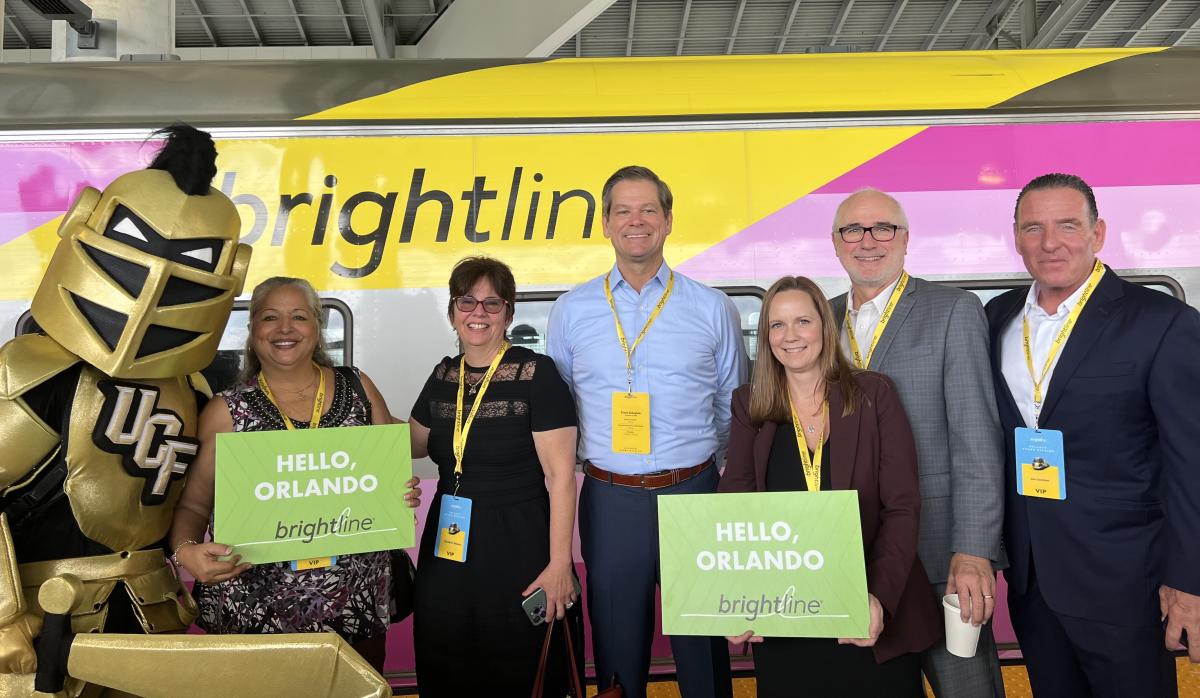 Brightline Orlando Station: Today, the first Brightline train from Miami arrived in Orlando, marking the official high-speed rail connection between Orlando and our South Florida neighbors and beyond. Visit Orlando board and team members were at the Brightline Orlando Station next to Terminal C at the Orlando International Airport (MCO) to celebrate this momentous occasion. The addition of Brightline allows Orlando to reach audiences with branding activations and marketing initiatives while providing additional travel options for residents and domestic and international travelers.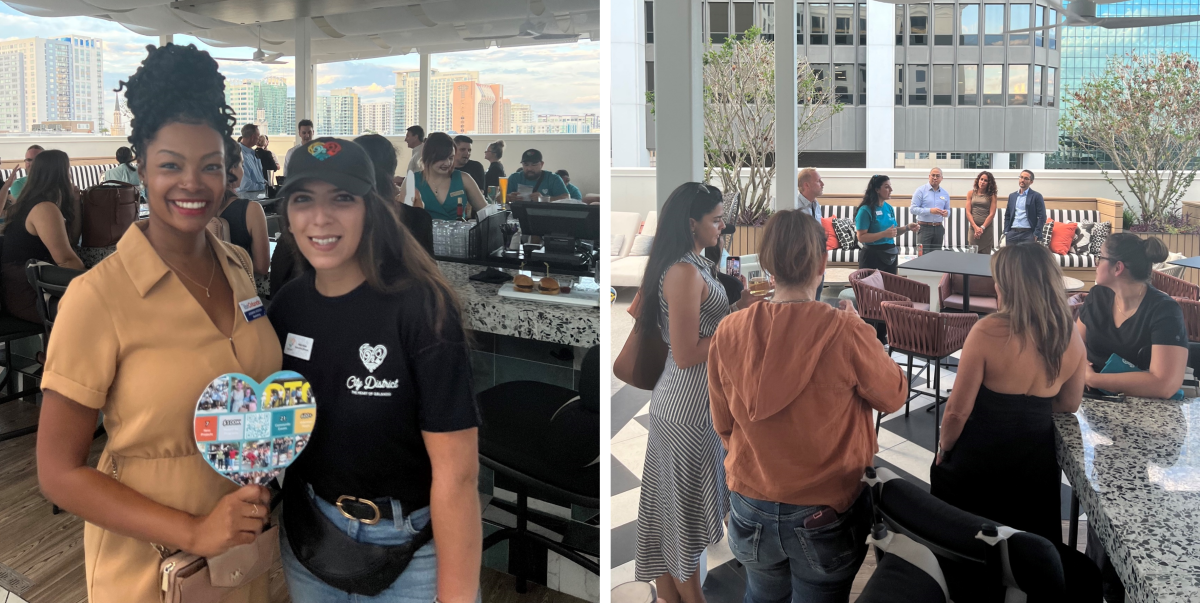 City District️ Orlando: Last week, City District Orlando hosted From the Heart: Annual State of the City District Main Street event at the Grand Bohemian Hotel Orlando, Autograph Collection. City District encompasses downtown Orlando's historic central business art and entertainment districts. Gathered at the hotel's Altira Pool + Lounge, Visit Orlando's Brand Marketing Manager Jasmin Hough joined Executive Director at City District Main Street Nikki Aviles and industry professionals to celebrate the future of downtown Orlando and its vibrant communities.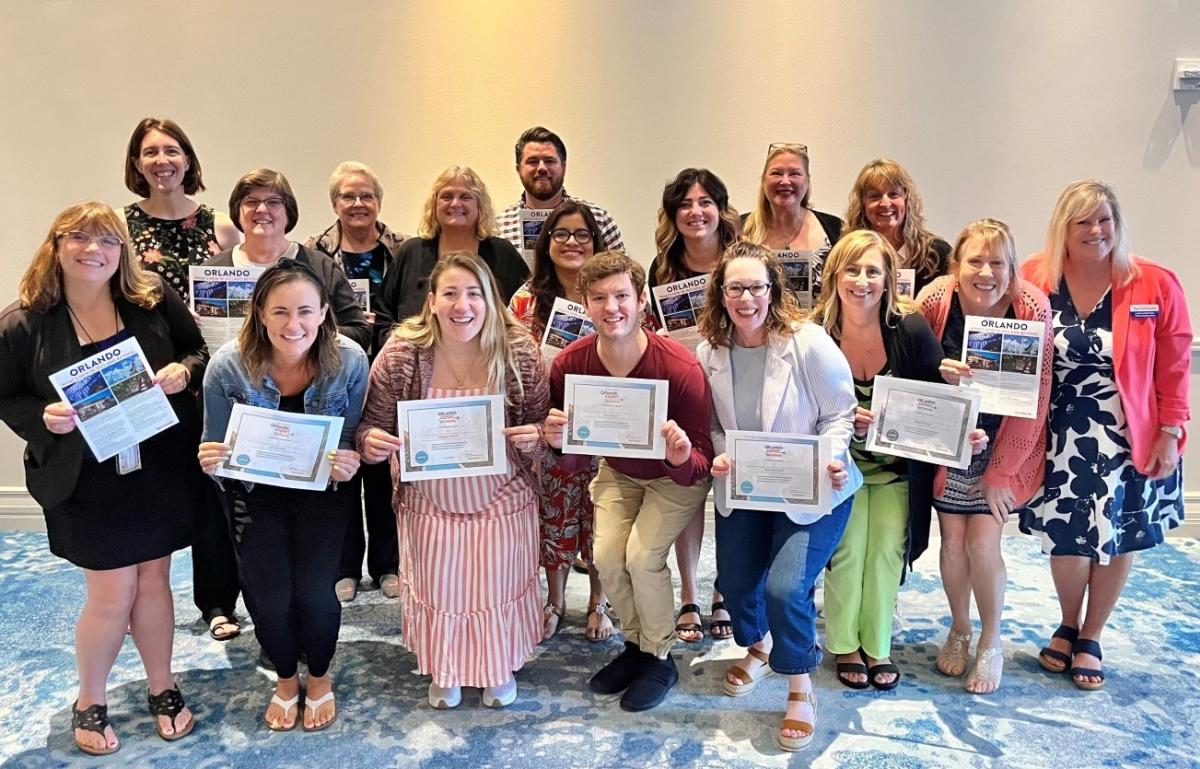 Magic Mouse Travel: Visit Orlando team members presented to Magic Mouse Travel advisors during their top sales producer's meeting. Based in Orlando, Magic Mouse Travel specializes in helping individual and multi-generational families coordinate their vacations and assists large groups with planning weddings and corporate events. This group of travel advisors recently completed the Orlando Travel Academy—a premier training and educational resource that provides in-depth training about Orlando's neighborhoods, accommodations, theme parks and attractions, culture, dining, culture, ecotourism and more.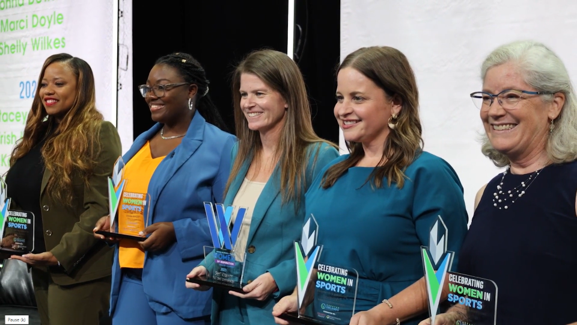 GO Sports Awards: The Greater Orlando Sports Commission hosted its 5th annual Celebrating Women in Sports luncheon at UCF's Addition Financial Arena. Over 600 attendees came together to honor five of Orlando's outstanding female sports leaders for playing critical roles in making sports a thriving industry in Greater Orlando. You can watch a recap here.
Visit Orlando Engaged!

Central Florida Communicators Meeting: Orange County hosted The Central Florida Communicators Meeting this week at the Orlando Police Department Headquarters. Visit Orlando's Chief Marketing Officer Danielle Hollander presented Visit Orlando's Unbelievably Real Campaign and the Director of UCF's Institute for Economic Forecasting, Dr. Sean Snaith, shared UCF Economic Forecasting with the group.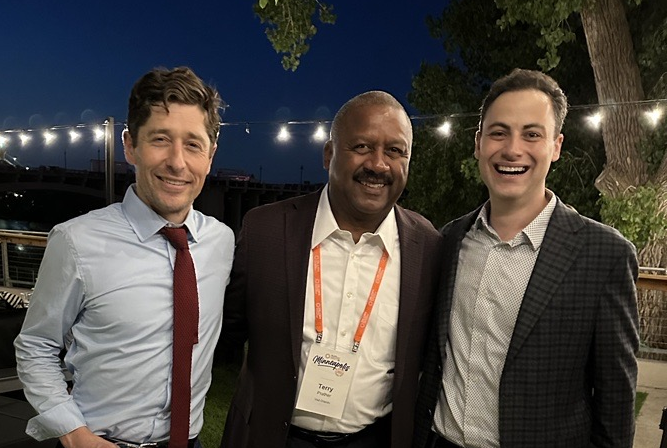 Orlando Economic Partnership Mission: Visit Orlando Board Chair Terry Prather and Senior Corporate Counsel & VP of External Affairs Stan Rubins, attended Orlando Economic Partnership's Executive Leadership mission in Minneapolis, Minnesota. The goal is to bring together business, community leaders and elected officials to examine Minneapolis' Fortune 500 presence, its vibrant sports economy, and the strategy behind its 2025 downtown master plan. Orlando leaders were able to make connections and gain insights that will benefit the future growth of our destination.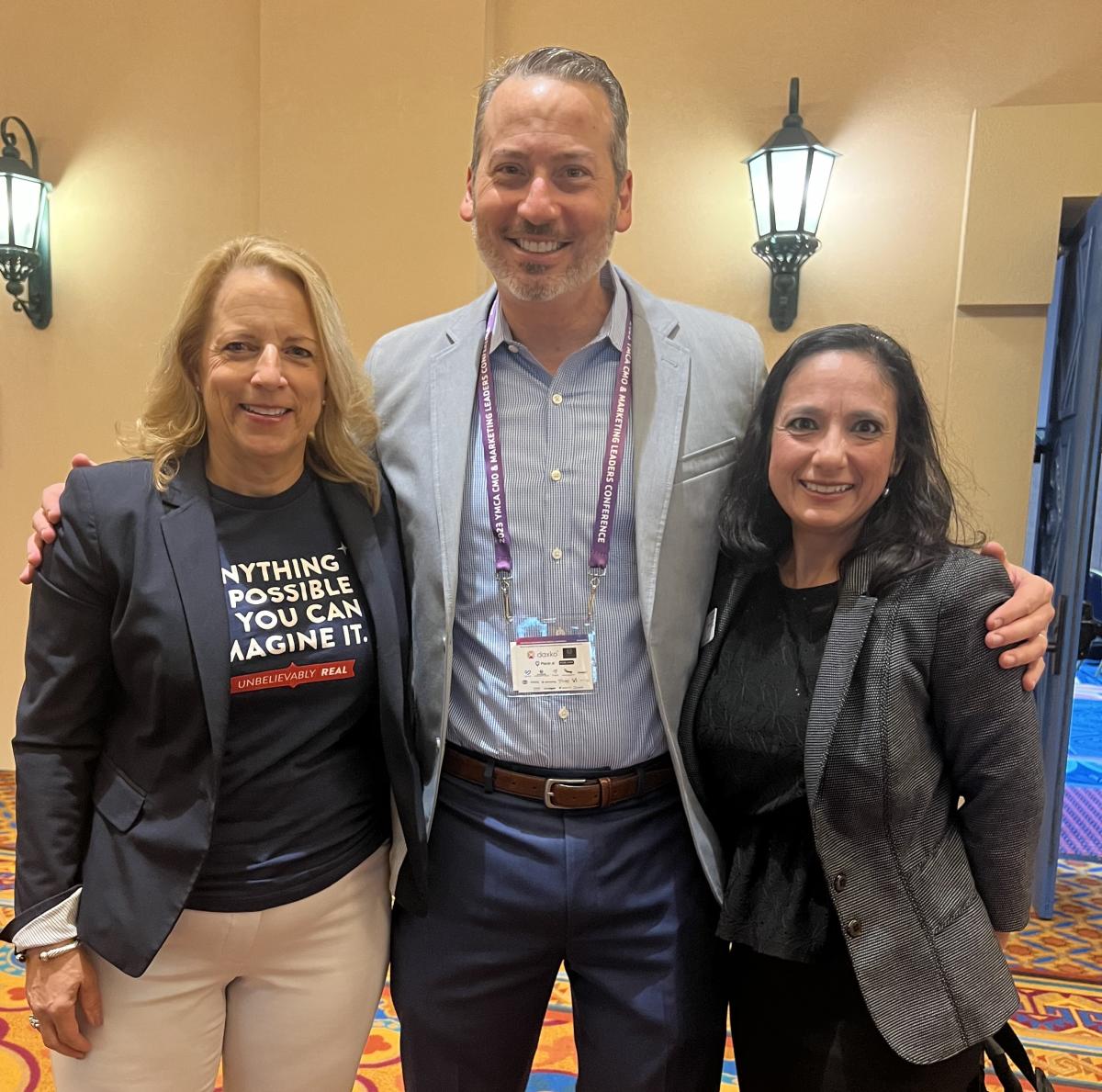 YMCA CMO/Marketing Leaders Conference: The YMCA hosted its CMO/Market Leaders Conference at Disney's Coronado Springs Resort with Visit Orlando's Chief Marketing Officer Danielle Hollander serving as the keynote speaker. She presented MAGICAL Elements for a successful marketing campaign, sharing Visit Orlando's brand strategy and highlighting recent marketing initiatives.