Orlando Holiday Tips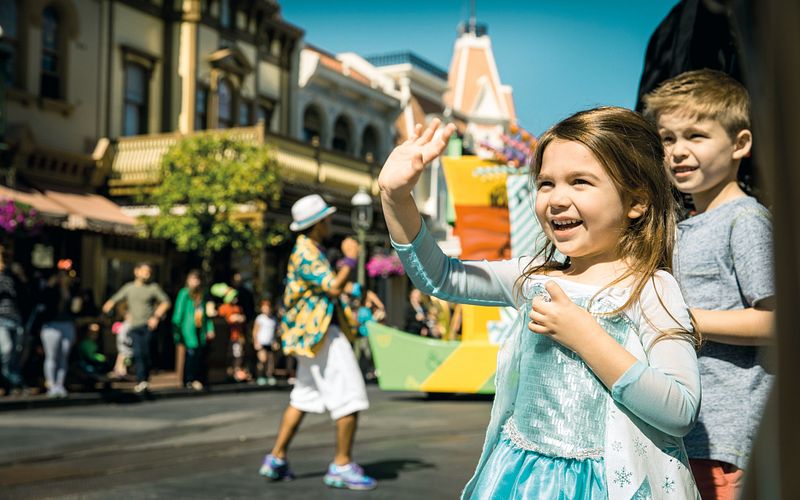 Budget Stretchers
There are lots of ways to save money and make your budget stretch further in Orlando:
Kids can stay free in some hotels so check before booking
If your hotel room has a fridge, stock up with drinks, water and snacks from a local supermarket
Look out for bars with Happy Hour deals often offering two drinks for the price of one
Purchase a meal package such as the Disney Dining Plan or the Kids-Eat-Free card
Meal portions are huge in Orlando so you could order one meal between two
Ask for a 'doggie bag' if you can't finish your meal and take it home with you
Take your own pushchair for toddlers rather than renting one in the parks
Buy multi-park tickets - they are better value
Before You Go
UK citizens are able to travel to the U.S. under the Visa Waiver Programme but are required to complete the online ESTA (Electronic System for Travel Authorization) application. We recommend that you apply early - visit https://esta.cbp.dhs.gov/
Advise your bank and credit card company that you are travelling abroad
Change some sterling into dollars before you go. It is wise to take dollar travellers cheques but there are plenty of ATMs where you can withdraw cash with a debit card
You and any additional drivers need both parts of your driving licence to hire a car
Carry a picture driving licence as you will need ID when using a credit card
You need to be over 21 to drink alcohol in a bar or restaurant – carry ID as you may be challenged
Turn your phone off roaming to make sure you're not charged unnecessarily whilst you're in the US. Check out with your mobile provider before you leave
Families often take walkie-talkies with them to keep in touch with one another in the Theme Parks
If any of your party has special needs, you couldn't have chosen a better destination, All Theme Parks are equipped for visitors with special needs and wheelchairs can be rented. Ask your tour operator to advise on the best hotels to meet your needs
It is strongly recommended to buy travel insurance covering you and your family
Where to Stay in Orlando
You will be astonished by the choice of accommodation in Orlando and are guaranteed to find just what you want. There is an incredible range - from the comfortable, lower-priced hotels to five star luxury resorts, self-catering apartments, or villas with private pools for small or large families and groups. You can also choose whether you want to stay on site at a theme park hotel, or in the local surrounding area in a quieter, more relaxed environment.
If you want babysitting services, you are better off in a hotel
Main accommodation areas are on International Drive (I-Drive) and in Lake Buena Vista and Kissimmee
Decide early on a hotel – especially if deciding to stay at a theme park hotel - or villa to avoid disappointment as these book up quickly
Ticket Options
Some ticket types are only available before you fly, offering greater value than buying at the gate, so a little forward planning can help your money go further in Orlando.
There can also be special offers on tickets if bought as part of your holiday package.
Remember to ask about adding on your Theme Park tickets to your Orlando holiday
Check that your choice of tickets cover all the Theme Parks and attractions you want to visit
Check for any current offers on theme park tickets when booking
Ask about other experiences you can add onto your tickets to personalize your holiday, including dining options, tours, and fast passes
The multi-day tickets offer great value for money and flexibility which means you can come and go between the parks as you please, for the duration of your holiday
On the Flight
Meals and drinks are included and they can cater for special dietary requirements as long as you advise them in advance. There's always a good selection of movies, TV shows, music and games on board.
Baggage allowance varies between airlines so check with your holiday company
Each passenger can have one piece of hand luggage on top of checked-in baggage. Be sure to check weights allowed
Carry medication in your hand luggage and not in your suitcase
If you are tall, ask for extra legroom seats for more comfort
Kids' meals can be requested but it is a good idea to take snacks with you
Keep toddlers in their buggies until you reach the plane. Once at the aircraft door the buggy will then be put in the hold
To minimise jetlag don't go to sleep straight away. Also, be sure to drink plenty of water during the flight and avoid coffee and alcohol
More Holiday Planning Tips
When to Holiday | Travelling to Orlando | Getting Around Orlando